Can a Nursing Home Be Sued for Bed Sores – Pressure Ulcers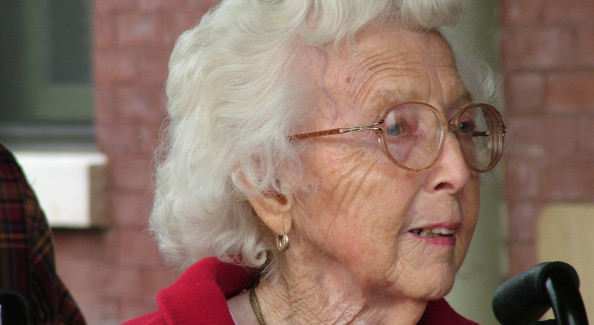 Every year thousands of nursing home and elderly care residents suffer complications associated with bed sores.  Trough proper care and treatment on the part on nursing home staff the vast majority of bed sores can be prevented. Unfortunately however in many instances a nursing homes failure to properly treat its residents can result in serious harm. Common locations of bed sores include, the shoulders and upper back, the lower back and buttocks, the heel of the foot, and the back of the head.
Victims Right to Compensation: Victims who have suffered bed sores due a failure to nursing homes to abide by the duty of care owed to residents are the right to seek financial compensation for all harms suffered.
Laws Regarding Nursing Home Abuse and Neglect
There are several state and federal laws governing the protection of the elderly in nursing home facilities and elderly care centers across the country. Some important laws and regulations intended for the protection of the elderly are as follows…
1. Abandonment of the Elderly: Desertion or willful forsaking of an elder or a dependent adult by anyone having care or custody of that person under circumstances in which a reasonable person would continue to provide care and custody.
2. Definition of Abuse of the Elderly: Abuse can include (1) Physical abuse, (2) Neglect of an individual and (3) Psychological Abuse.
3. Who is Considered an Elder Person: An elderly person in defined as any person over the age of 64 or any persons between the aged of 18 and 64 who have mental or physical ailments and limit or restrict his or her ability to carry out normal function or activities to be able to protect his or her rights.
4. Neglect of the Elderly: Specific acts of neglect include (1) The failure to assist in the individual personal hygiene and or provide for proper shelter. (2) Failure to provide for needed to asked for medical care and (3) Failure to protect from malnutrition and dehydration.
Common Reasons Why Bedsores Are a Leading Cause of Injuries in Nursing Homes
Nursing homes have a general duty to protect all resident from harm including the development pressure ulcers (bed sores). Some of the leading causes of bed sore development in the Nursing homes include. (1) Lack of supervision, (2) Inadequate staffing of nursing home and elderly care facilities, (3) Failure to turn immobile patients, (4) Failure to provide for clean sheets and bedding, (5) Dehydration, a leading factor in the development of bed sores in patients of hospital and residents of nursing homes, (6) Failure to provide for a sanitary living environment (7) Failure to properly clean residents.
Stages of Bed Sores – Stage I to Stage IV
There are several stages of bed sores in severity from State I to State IV.
Stage I Bed Sore Symptoms: Little or no skin loss in the area of concern. The skin will show certain redness and sensitivity to touch.
Stage II Bed Sore Symptoms: The sore is more extensive. Infections may develop.
Stage III Bed Sore Symptoms: Complete loss of skin tissue and necrosis of the underlying tissue.
Stage IV Bed Sore Symptoms: The bed sore extends through the skin all the way to the muscle tissue and skeletal tissue.
Bedsore Complications Resulting in the Death of an Individual: In many cases bed sores can result in severe and life threatening secondary complications leading to death. This can include the contraction of dangerous infections and nerve damage. In such cases certain family members of the deceased have the right to pursue a wrongful death cause of action against all at fault parties.
Consult With an Attorney: A personal injury attorney well versed on cases involving acts of neglect, negligence, and abuse on the part of nursing home staff and directors will be able to advise you as to the most optimum legal course of action so that your rights and the rights of your loved ones are protected and full compensation awarded.