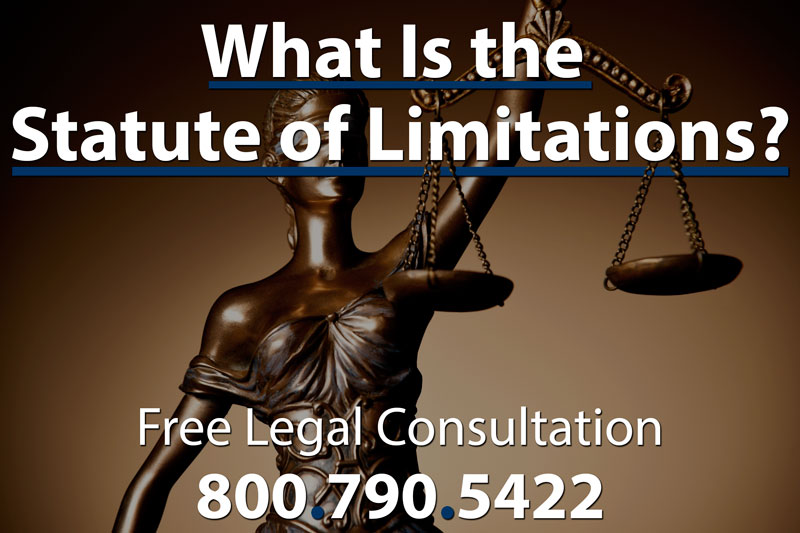 When filing a lawsuit, you have to take into consideration the statute of limitations. If you have exceeded the amount of time that allows you to file a claim, your lawsuit will very likely be thrown out unless there is an adequate exception to the rule present in the situation. Brain injuries are not exempt from any statute of limitations merely due to their nature; anyone who has sustained a brain injury is subject to the same rules, laws, and regulations as the rest of us are. However, these finer points are not very well known to average citizens. Normandie Law Firm, one of the top legal groups in Los Angeles, California, wants to make sure you are filing your claim well within the statute of limitations for your injury. Our clients who have suffered brain injuries have come to us needing information about many things, including possible medical treatments and recommended legal courses of action. However, they seldom ask us questions about the statute of limitations on their cases. When they do, they ask our experienced lawyers questions like:
What is the time frame to sue for brain injury in California?
What is the California statute of limitations for brain injury lawsuit?
What is the SOL in California for brain injury lawsuit?
Statute of Limitations Information
The statute of limitations on injuries varies from situation to situation. For example, a personal injury claim can be filed against a responsible party up to 2 years from the date of the injury, but a worker's compensation claim through your employer's insurance agency can only be filed up to 1 year from the date of the injury. Still different from both, a medical malpractice lawsuit can be filed against a hospital or doctor up to 3 years from the date of the injury if the injury were known to the victim. Thus, the deadline to sue for traumatic brain injury varies. A qualified lawyer with experience handling brain injury claims will be able to give you all the information you require.
It should be noted that the concept of "1 year from the discovery of the injury" is important because it essentially extends the statute of limitations based on the type of injury. For instance, if a professional wrestler is employed by a federation and he takes shots to the head all day, he may get multiple concussions and develop chronic traumatic encephalopathy (CTE). If he unknowingly began to suffer from the disorder at 35 years old but did not discover it until he was 40, he would have until he was 41 to file a claim against his employer. This concept exists because not all injuries are readily apparent, and it would be unfair to people if they were unable to fight for their rights because a condition does not manifest overnight.
The reason these statutes exist at all as opposed to being uniform across all injuries or limitless is due to the fact the state decided that it is unjust to punish someone for an act that occurred years before due to how much can change. For example, evidence may have been lost or corrupted in that time, injuries may have healed completely and with no lasting effects, witnesses and relevant parties may disappear or pass away, and, importantly, everyone's memories of the event or events in question may be foggy, especially if many years have passed. It is easier for courts to deal with cases that are fresh in everyone's minds and do not require a lot of backward discussions – you are more likely to remember key points about important matters from recent times than from 10 years ago.
As stated before, brain injuries in and of themselves are not exceptions to any statute of limitations: some other factor must determine the exception. For example, if you were a minor when you sustained a brain injury while playing football for your school, you would not have to worry about the statute of limitations being enacted until the day you turn 18 years old. This is because minors cannot file claims in court. Further, if you were mentally incapacitated in some way, perhaps in a medically induced coma for months, the statute of limitations begins when you return to consciousness or functionality. Thus, if you spent 3 months in a coma after a brain injury, your statute of limitations to filing a claim would not be dated back to when the injury occurred, but when you awoke from the coma. Other exceptions to statutes of limitations include war, imprisonment, military service, or absence from the state.
For more information on exceptions to the statute of limitations, talk to one of our expert attorneys with experience in brain injury cases.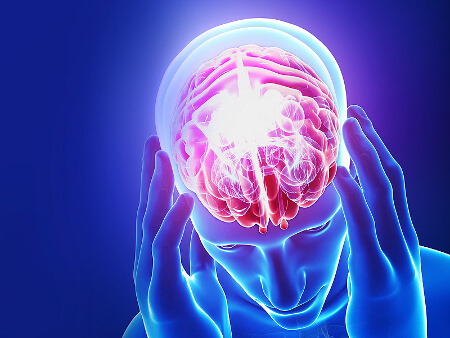 Symptoms of Brain Injuries
It is important to your health and to your claim that you recognize symptoms of a brain injury. If you do not seek medical attention, you run the risk of being permanently affected by the injury or even suffering immediate, fatal health effects. Something as simple as a headache can be a sign of an aneurysm, for example. Do not hesitate in contacting a doctor if you experience any of these symptoms. If you need to be recommended to an adequate healthcare professional, contact a skilled attorney with expertise in brain injury lawsuits.
Confusion or Disorientation
Loss of Consciousness
Fatigue and Drowsiness
Dizziness, Loss of Balance, or Loss of Coordination
Sleep Problems
Headache and Eye Pain
Nausea or Vomiting
Blurred Vision
Ringing Ears
Sensitivity to Light, Color, and Sound
Trouble Concentrating or Remembering
Depression or Anxiety
Mood Swings
These symptoms can be caused by any blunt force trauma to the head sustained in a number of activities, such as playing contact sports, falling down, banging your head into an object, being struck by a vehicle, getting into a fight, materials toppling onto your head, automobile accident that leads to swelling and internal bleeding, and many more.
Your claim will have an easier time getting accepted if you can pinpoint the cause of the injury and keep all documented evidence pertaining to it. If you wait too long, you may not be able to file a lawsuit at all, and you will have to cover all medical expenses yourself. Don't let this happen – call an accomplished attorney who has experience in brain injury cases today.
Our Commitment to You
At the top-rated Normandie Law Firm, we know that a brain injury can put you out commission for months or even years. We believe that you should be taken care of while you recovering from an injury, and that includes having your medical costs covered, income reimbursed, and compensated for pain and suffering if necessary. For this reason, it is crucial that you get medical attention as soon as possible, and immediately, thereafter, seek legal assistance. Our team of lawyers will be able to ensure that your claim is not filed outside of the statute of limitations pertaining to your injury and the circumstances surrounding it. We will do everything in our power to fight for your rights as a human and to bring you a settlement you deserve.
FREE CONSULTATION AVAILABLE TO YOU: Call our legal team today to speak with a lawyer experienced in traumatic brain injury cases. All legal consultations are provided free of charge and are completely confidential. We know that you have many questions that you need answered and we are more than willing to give you the information you need. Our attorneys are knowledgeable and empathetic and will discuss your case and possible settlement value with honesty and transparency.
Further, we guarantee that you do not pay any fees for our legal services unless we win your case, and that those fees do not come from your savings. We get paid from the settlement we win for you, that way you face no economic losses whatsoever. If we lose, you do not pay a cent. We believe that all people should be afforded legal representation irrespective of their abilities to pay beforehand.
Call Normandie Law Firm today and you can speak with an experienced attorney to receive more information on the statute of limitations in California regarding brain injuries.
OUR ATTORNEYS CAN FILE THE RIGHT LAWSUIT FOR YOUR BRAIN INJURY
California Statute of Limitations for Brain Injury Lawsuit
Signs and Symptoms of a Brain Injury
Car Accident Brain Injury Attorney