Pursuing legal action against Kaiser Permanente is no easy to ask. Kaiser Permanente is one of the largest healthcare providers in the United States serving 11.8 million members across the nation. Usually, those who sue Kaiser Permanente for damages retain the counsel of a skilled attorney that can help guide you through the complicated process of navigating a lawsuit within Kaiser Permanente's Arbitration Court Process. If you or a loved one are seeking to file a claim against Kaiser Permanente, you'll want to hire a well-versed Kaiser Arbitration lawyer. At Normandie Law Firm, one of the top legal groups in Los Angeles, our team of experienced lawyers can walk you through the process of pursuing an arbitration claim against Kaiser Permanente and get you the compensation that you deserve. Contact us today for a free consultation with an accomplished attorney with expertise in Kaiser Permanente injury lawsuits and take the first step in fighting for your case.
Kaiser Permanente: The Health Care Providing Giant
Kaiser Permanente began in 1945 in Oakland California and is still based there today. The not-for-profit healthcare provider serves over 11.8 million members across nine different states: California (Northern & Southern), Colorado, Georgia, Hawaii, District of Columbia, Maryland, Virginia, Oregon, and Washington. Members of Kaiser Permanente are required to live or work within one of these nine states to receive care. Kaiser Permanente operates under three different branches: The Kaiser Foundation Hospitals and their subsidiaries, The Kaiser Foundation Health Plan Inc., and The Permanente Medical Groups. Like all health care providers, Kaiser Permanente's physicians are responsible for all medical decisions, and in the event of malpractice or misconduct can be held liable. Pursuing legal action against Kaiser Permanente is challenging, however, as unlike most health care providers, Kaiser Permanente only takes medical malpractice lawsuits in arbitration.
What Is Arbitration?
Arbitration is defined as the process wherein a trial is held between two opposing parties and a neutral third party. Traditional, court-based lawsuits tend to proceed with a jury and judge. Arbitration courts proceed to avoid a traditional court trial and are conducted by either a person or a panel of individuals who act as a neutral party. Even though arbitration courts do not proceed before a jury, the odds of a successful settlement are not any higher than traditional court-based trials. Arbitration courts fall under the same complex legal proceedings that traditional court trials do. While arbitration courts may seem unorthodox, they are a widely accepted alternative to the traditional court system. If a plaintiff feels mistreated by an arbitration court holding, they may attempt to overturn the court decision; however, there are several things that a plaintiff must prove the following to overturn the decision:
The plaintiff must show that there was no possible way that the evidence supported the arbitrator's decision.
The plaintiff must show that the settlement amount was severely disproportionate to the finding of liability.
The plaintiff must show that some form of fraud was involved in the case.
Any individual hoping to file a lawsuit against Kaiser Permanente in an arbitration court will almost always be better off consulting legal advice from an experienced arbitration attorney. Most arbitration courts have slightly differing processes, and it is best to seek out a qualified lawyer with experience handling Kaiser Permanente claims.
Process of Kaiser Permanente Arbitration Court Proceedings
The process of Kaiser Permanente arbitration court proceedings is a somewhat different process than a traditional court. Kaiser Permanente employs the assistance of the Office of the Independent Administrator or OIA.  The arbitration court proceedings begin with the plaintiff submitting a variety of records to the OIA. These records include: a short statement describing the patient's injury and how Kaiser is responsible; the amount of money the patient is seeking; the contact information of the plaintiff and the attorney (involves name, address, and telephone number); the name of any and all people the patient believes are responsible for the injury. Then, the administrator of the court must send each party a randomly-generated list of twelve arbitrators to choose from within three days. The disputing parties also can agree on a neutral arbitrator from outside the list of supplied arbitrators. This outside arbitrator must be qualified and follow the system's rules. The disputing parties then have twenty days to select an arbitrator and send those choices to the administrator. Afterward, the administrator selects an arbitrator best able to serve, based on both parties' decisions. Within 60 days of being appointed, the arbitrator is required to hold an arbitration management conference. In this conference, the arbitrator and the disputing parties set deadlines for things like the mandatory settlement meeting and the arbitration hearing date. If no settlement is reached, the trial will be conducted by the arbitrator. The system is designed in such a way that a case typically resolves within 18 months from the time the administrator received the plaintiff's demand letter (with some exceptions, of course). For more information, consult with an expert attorney who has experience in Kaiser Permanente cases.
Common Questions From Arbitration Lawsuit Clients
The process of filing a lawsuit against Kaiser Permanente can be an arduous and complicated process wherein the plaintiff is often faced off against a team of expert attorneys hired by the plentiful resources Kaiser Permanente has at its disposal. For this reason, clients who pursue legal action against Kaiser Permanente often ask a series of questions that regularly come up during the consultation process. Some frequently questions we receive include: "How much time do I have to sue Kaiser Permanente," "What is the deadline for filing a lawsuit against Kaiser Permanente," "What are the statute of limitations for a Kaiser Permanente medical malpractice arbitration claim," and "What is the statute of limitations to sue Kaiser?" These questions can often be answered by discerning the statute of limitations that surround a Kaiser Permanente arbitration claim. A lawyer experienced in Kaiser Permanente cases can answer your questions.
A statute of limitations is defined as the period of limitation for the bringing of certain kinds of legal action. In layman's terms, it is the set timeframe within which the affected parties must take action. In regards to the statute of limitations that surround a Kaiser Permanente claim, typically once the trial process begins, a resolution must be found within 18 months. This is the same case for medical malpractice claims as well. Although on average, a resolution for Kaiser Permanente claims is usually found between 12 to 14 months. In regards to the statute of limitations surrounding the actual court proceedings, the above detailing about the typical arbitration court process should be helpful resources. If an individual wants to file a successful claim they must, per California State Law, send a letter of 'intent to sue' within 90 days of the incident. These laws tend to vary from state to state, so it may be useful to retain legal counsel knowledgeable of this process. An experienced attorney can be a valuable asset.
About Normandie Law Firm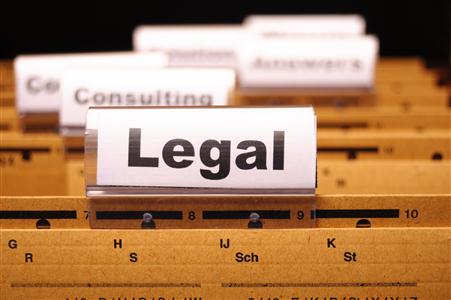 Pursuing legal action against Kaiser Permanente should not be done alone. At Normandie Law Firm, our top-rated team of experienced lawyers can walk you through the complicated process of suing Kaiser Permanente for your damages.
FREE LEGAL CONSULTATION: Under our firm's zero fee guarantee policy, our clients don't pay a dime until we win your case and earn you the compensation you deserve. As a further commitment to you and your case, our policy also guarantees 100% free of charge second case reviews. So please, don't hesitate to give us a call, and we can fight for you and your case, so you don't have to. One of our attorneys with experience in Kaiser Permanente cases will assist you.
List of Kaiser Permanente Hospitals in the State of California:
Northern California
San Francisco's Bay area has several Kaiser hospitals in such locations as Antioch, Fremont, Hayward, Oakland, Richmond, Union City and Walnut Creek.
Antioch Medical Center 4501 Sand Creek Rd. Antioch, CA 94531 (925) 813-6500
Kaiser Permanente Hayward Medical Center Hospital and Main Campus 27400 Hesperian Blvd. Hayward, CA 94545 (510) 675-5959
Kaiser Permanente Richmond Medical Center 901 Nevin Ave. Richmond, CA 94801 (510) 307-1500
Kaiser Foundation Hospital 2425 Geary Blvd. San Francisco, CA 94115 (415) 833-4077
Kaiser Permanente South San Francisco Medical Center and Medical Offices 1200 El Camino Real South San Francisco, CA 94080 (650) 742-2000
Central Valley
California's Central Valley is home to about five Kaiser-affiliated hospitals, offering emergency and other medical services 24 hours a day, seven days a week.
Kaiser Permanente Fresno Medical Center 7300 North Fresno St. Fresno, CA 93720 (800) 262-6663
Hospital and Emergency Services 1777 W. Yosemite Ave. Manteca, CA 95337 (209) 825-3700
Modesto Medical Center 4601 Dale Rd. Modesto, CA 95356 (209) 735-5000
Emanuel Medical Center 825 Delbon Ave. Turlock, CA 95382 (800) 464-4000
Dameron Hospital 525 West Acacia St. Stockton, CA 95203 (209) 944-5550
Southern California
Starting from the northernmost county of southern California–Ventura–and going south to San Diego, southern California is home to the following Kaiser-affiliated hospitals:
Community Memorial Hospital of San Buenaventura 147 N. Brent St. Ventura, CA 93003 (805) 652-5011
Antelope Valley Hospital 1600 W. Avenue J Lancaster, CA 93534 (661) 949-5000
Lancaster Community Hospital 43830 10th St. West Lancaster, CA 93534 Driving directions (661) 948-4781
Downey Medical Center 9333 Imperial Highway Downey, CA 90242 (800) 823-4040
Los Angeles Medical Center 4867 W Sunset Blvd. Los Angeles, CA 90027 (800) 954-8000
West Los Angeles Medical Center 6041 Cadillac Ave. Los Angeles, CA 90034 (800) 954-8000
Panorama City Medical Center 13651 Willard St. Panorama City, CA 91402 (818) 375-2000
Woodland Hills Medical Center 5601 De Soto Ave. Woodland Hills, CA 91365 (818) 719-2000
Baldwin Park Medical Center 1011 Baldwin Park Blvd. Baldwin Park CA 91706 (626) 851-1011
South Bay Medical Center 25825 S. Vermont Ave. Harbor City, CA 90710 (800) 780-1230
Anaheim Medical Center 441 N. Lakeview Ave. Anaheim, CA 92807 (714) 279-4000
Orange County-Irvine Medical Center 6640 Alton Pkwy. Irvine, CA 92618 (949) 932-2885
Fontana Medical Center 9961 Sierra Ave. Fontana, CA 92335 (909) 427-5000
Moreno Valley Community Hospital 27300 Iris Ave. Moreno Valley, CA 92555 (951) 243-0811
St. Bernardine Medical Center (note that there are no emergency medical services at this location) 2101 N. Waterman Ave. San Bernardino, CA 92404 (909) 883-8711
Palomar Medical Center 555 East Valley Parkway Escondido, CA 92025 (760) 739-3000
San Diego Medical Center/Kaiser Foundation Hospital 4647 Zion Ave. San Diego, CA 92120 (619) 528-0140
FURTHER INFORMATION: