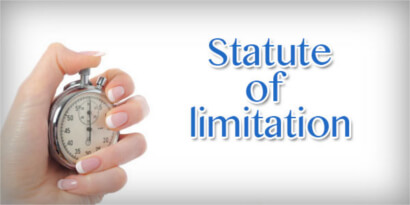 Burn injuries can be devastating wounds that in more severe cases can lead to extensive hospitalization and prolonged damages. Whether occurring in the home, or while under the care of a medical professional, if your burn injury occurred as the result of the neglect or misconduct of another you may be eligible for significant monetary compensation for the damages you have endured. At Normandie Law Firm, one of the top-rated law firms in Los Angeles, our skilled burn injury attorneys can guide you through the process of calculating your damages, forming your case, and claiming compensation. Contact our top law offices today and receive a free consultation from one of our experienced legal consultants. An expert attorney with experience handling burn injury claims will be available to take your call.
Burn Injuries
Burn injuries are typically defined as damage to the layers of skin of a victim. This damage can occur in a variety of ways and can have differing degrees of severity. From minor scalding injuries in the home to severe exposure to a harsh chemical substance, burn injuries can occur in a wide range of ways. Bulleted below is a list of some of the more common ways a burn injury can occur.
Fire
Hot liquid or steam
Hot metal, glass, or other similar objects
Electrical currents
Radiation from x-rays
Sunlight or ultraviolet light from a sunlamp or tanning bed
Chemicals such as strong acids and alkaline
These are just some of the common possible causes of a burn injury. The cause of an injury can affect the appearance of a burn and in some cases can appear as though no damage was inflicted at all. For instance, burns from electrical currents do not appear nearly as serious as a severe thermal burn may seem. For this reason, any severe burn should be examined by a practiced and skilled medical professional. The severity of burns varies dramatically, so we've listed the four degrees of intensity a burn injury can inflict below:
First-Degree Burns: Often called 'superficial burns' first-degree burns are minor injuries that damage the top layer of skin. They are often characterized by a reddening of the skin and can be treated with cold water or over the counter burn cream.
Second-Degree Burns: second-degree burns are considered to be the most immediately painful as they damage the skin without destroying nerves completely. The treatment of second-degree burns varies, as in some cases, the burn can be treated at home. Although if the burn spreads to more sensitive areas, or is especially severe, it may be in your best interest to seek out medical attention. They are often characterized by blisters and a reddening of the skin.
Third-Degree Burns: third-degree burns are incredibly severe and damage all layers of skin. If you experience a third-degree burn, you should reach out for immediate medical attention as if left untreated this degree of burn could be life-threatening. Treatment of third-degree burns sometimes requires reparative surgical procedures. Third-degree burns are characterized by a charring of the skin and the rough leathery texture of the affected area.
Fourth-Degree Burns: fourth-degree burns are the most severe and should always be met with immediate medical attention as they deliver long-lasting damage to deep tissues like muscles, tendons, and even bone. Treatments of fourth-degree burns require intensive surgical procedures that may lead to a loss of the affected area.
Regardless of the severity of the burn injury if the injury was caused by the fault of another party, that party could be sued with a burn injury lawsuit. While the value and nature of a burn injury lawsuit can vary depending on the aspects of every individual case, all burn injury cases adhere to the Statute of Limitations that govern personal injury cases. A qualified attorney with expertise in burn injury lawsuits can help explain further.
The Statute of Limitations
One of the largest factors that govern the proceedings of a case is that cases' particular Statute of Limitation Laws. The statute of limitation laws governs the time in which a victim can bring their case to court and is based on the date wherein the incident occurred. These laws vary from state to state and define different limits depending on the specific suit. In regards to this article, burn injury lawsuits fall under the same Statute of Limitations as personal injury lawsuits. In California, the statute of limitations gives an individual with a personal injury case, two years from the date of the injury to go to court and file a lawsuit. For example, if you suffer a second-degree burn while working a construction site you have two years from the date of the incident to bring your case to court. If you bring your case in any later, the court will likely refuse to hear your case, and your right to claim compensation will be lost. These laws also change depending on the aspects of your case. For instance, if you attempt to file a personal injury claim against a government entity, you only have six months to bring your claim to court. For this reason, it is highly recommended that you seek the guidance of an experienced attorney to assist in understanding the statute of limitations that may govern your particular case.
Why the Concept of Statute of Limitations Was Created
The SOL was created so that claims are brought to the courtroom in a timely manner. Courts don't want plaintiffs to sit on their claims for years, as witnesses can disappear over time or people's memories could fade and they may not remember what happened.
Exceptions to the Statute of Limitations
In the state of California, there can be exceptions to the statute of limitations. The most common ones that come to mind are the victim being a minor or being mentally ill so that he or she is unable to bring a lawsuit. Other exceptions include the country being in a state of war or the victim being incarcerated. An accomplished attorney who has experience in burn injury cases can give you more examples of exceptions to the statute of limitations.
About Normandie Law Firm
Having a lawyer experienced in burn injury cases on your side can make the difference between earning significant monetary compensation and failing to file a successful lawsuit. If you file your claim with Normandie Law Firm you could find some, if not all of the following expenses compensable:
The costs of any medical care
Any future medical care and treatment
A loss of income and loss of future earnings due to long-term recovery or permanent disability due to the accident
Any loss of property or damaged property.
Any non-economic damages include emotional distress, trauma, PTSD resulting from the accident, pain and suffering and anxiety.
Victims of burn injuries can contact our experienced lawyers to learn more about how to receive compensation for their injuries. Our Los Angeles law firm is committed to ensuring every one of our clients has the resources to put up a fair fight for their burn injury case. As a show of this commitment to you and your case, we offer our clients the benefits of a zero fee guarantee policy. Under our zero fee policy, all clients don't pay for our services until their case is won. If you feel in need of a second opinion, second opinion case reviews are also free under this policy. Call now for a free consultation by one of our top attorneys with experience in burn injury cases, and we can guide you down the path of receiving proper compensation for your damages.
FURTHER INFORMATION: