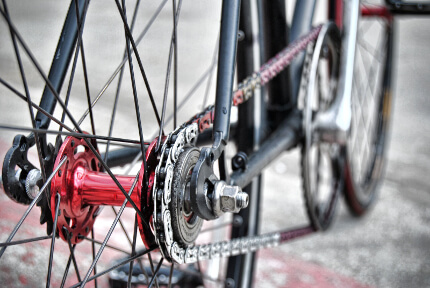 Bicycles on sidewalks can pose a hazard to pedestrians depending on the circumstances where it occurs. Collisions with bicycles can inflict truly damaging injuries on those unfortunate enough to have to experience them. If you or a loved one has been caught in a bicycle accident, you may be eligible to file a bicycle accident lawsuit for monetary compensation. However, one of the biggest influences on whether or not you can file a bicycle accident lawsuit is the bicycle laws that influence California, and your local municipality. Fortunately, our skilled lawyers with experience handling bicycle accident claims at the top-rated Normandie Law Firm can assist you in not only representing you in court but also in navigating the complex laws that may influence your particular accident. If you have any questions after reading this article, please feel free to contact our top law offices for a free consultation by one of our expert attorneys with experience in bicycle accident cases.
California Laws Regarding Bicycles On A Sidewalk
Victims of sidewalk bicycle accidents often ask a wide variety of questions regarding whether or not they can file a lawsuit, and what laws influence their particular case. Some of these frequently asked questions include:
Is it illegal to ride a bike on a sidewalk in Los Angeles, California?
What are the laws in California concerning riding a bike on the sidewalk?
Can you ride your bicycle on the sidewalk? What if you get into an accident?
To answer the main question of this article, no statewide law in California prohibits bicycle riding on sidewalks. Instead, California law dictates, that local municipalities and governments have a right to decide on the matter. So, as such, whether or not it is illegal to ride a bike on a sidewalk in your local area will influence the outcome of your lawsuit. For this reason, it is in your best interest to seek representation from a bicycle accident lawyer that is experienced in handling local bicycle laws. For instance, in the city of Los Angeles, it is legal to ride a bicycle on a sidewalk unless it is done with a blatant disregard for people and property. This local Los Angeles law would directly influence a bicycle accident lawsuit that occurs in the city of Los Angeles. However, that is not to say that neighboring cities have the same laws, as in all of LA county, the different surrounding cities have a variety of bicycle laws.
If you do get into a bicycle accident and it is either considered illegal to ride a bike on a sidewalk, or the bicyclist acted in negligence you can file a bicycle accident lawsuit against the at-fault party. However, filing a lawsuit against a bicyclist can be somewhat challenging as you are expected to prove both the negligence of the bicyclist and supply adequate evidence to support your claim. This adequate evidence can come in the form of photographs, video footage, eyewitness testimonies, police reports, or medical records. With every claim of negligence the plaintiff must be able to prove the following is present:
Duty: The plaintiff (injured or damaged party) must be able to show that the defendant (bicyclist at fault) owed a legal duty to the plaintiff under the particular circumstances of the case.
Breach: The plaintiff must be able to show that the defendant breached said legal duty through specific actions or failing to act appropriately
Causation: The plaintiff must be able to show that the defendant's actions or lack thereof caused the plaintiff's injuries
Damages: The plaintiff must be able to show that they endured some specific damages. This can usually be shown through the presentation of medical records, a loss of wages, or a loss of potential income.
The damages from a bicycle accident can be incredibly devastating to those who have to experience them. That is why victims may need full compensation to cover their damages. An accomplished attorney with expertise in bicycle accident injury lawsuits can help you earn a sizeable settlement.
Damages From Bicycle Accidents
Bicycle accidents can leave the victims with a myriad of damages that can be truly difficult to recover from.  The type and severity of a bicycle accident depend on some of the following factors:
The type of impact
Whether the rider was wearing a helmet or some other form of protection
The speed of those involved
Whether an automobile was involved
The condition of the roadway or trail
These injuries can range from minor bumps and bruises to more severe damages that clean leave victims with permanently life-threatening injuries. Some of the common injuries that can arise from a bicycle accident are listed as follows:
Back and Spinal Cord Injuries: Injury to the spinal cord can lead to permanent paralysis, temporary paralysis and other severe neurological and sensory impairments
Shoulder Injuries: bicycle accidents can result in shoulder dislocations or more severe forms of shoulder injuries called brachial plexus injuries. The brachial plexus is a network of nerves that connect the shoulder, arm, and hand to the spinal cord. These injuries are often treated with surgery followed by extensive physical therapy
Sprains and Fractures: The force of collision associated with bicycle accidents can cause minor to severe bone injuries. In some cases, the impact of the ground could cause minor sprains, in others; it could cause debilitating bone breakage that may result in temporary disability. Some of the common fractures that victims suffer include hip, spine, forearm, leg, ankle, pelvis, upper arm and hand.
Death: With no measure of security beyond a helmet, elbow pads, and knee pads, bicyclists are exposed to the full force of a collision. This makes the odds of suffering a fatal injury far more likely.
The damages from a bicycle accident can go beyond just physical trauma, they can extend to monetary damages from the medical expenses needed for a full recovery, and emotional distress like PTSD, anxiety, and depression. If you or a loved one has suffered the damages of a bicycle accident, then you may be eligible to file a claim for significant monetary compensation. Contact a qualified lawyer experienced in bicycle accident cases for more help.
About Normandie Law Firm
Having an experienced attorney on your side can make the difference between filing a successful claim for compensation and having your case dismissed from court entirely. Clients who file a claim with our law firm can find some if not all the following damages compensable to them:
Any and all medical expenses
Loss of Income
Loss of potential future income
Emotional Damages (anxiety, depression, PTSD, etc…)
Punitive Damages
Victims of bicycle accidents can contact our law offices to learn more about how to receive compensation for their injuries. Our experienced lawyers practice in San Diego, Orange County, Riverside, Bakersfield, San Francisco, Fresno, Sacramento and throughout the state of California.
Free Second Opinions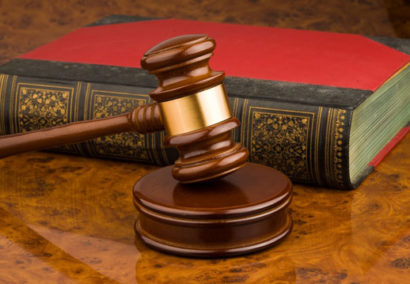 Some attorneys are lazy, and will sign you up to their firm but will disappear once your name is on the paper as they are busy signing up more cases. In these instances, their business is based more on volume and will attempt to sign up as many cases as possible. In turn, they will spend less time on cases resulting in severely reduced settlements. Our firm will not treat you like a number. We will be in communication with you throughout our lawsuit and will treat you like family. So if you already have an attorney don't worry, we'll give you a second review of your case 100% free of charge.
Zero Fee Guarantee — No Upfront Fees Ever
If you contact our law offices today, we can walk you through the complicated process of filing your claim completely free of charge. As a show this commitment to you and your case we offer our clients the benefits of a zero fee guarantee policy. Under our zero fee policy, all clients don't pay for our services until their case is won. If you feel in need of a second opinion, second opinion case reviews are also free under this policy. Please, feel free to give us a call, and we can guide you down the path of receiving proper compensation for your damages. An attorney who has experience in bicycle accident cases will get you started on the legal process.