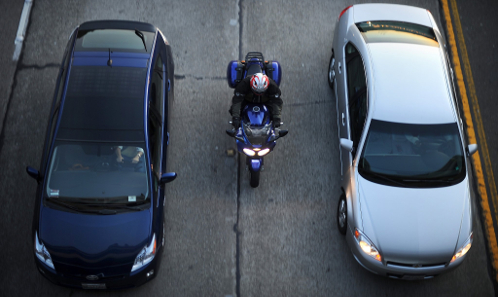 Lane splitting may appear incredibly dangerous and illegal at face value. However, lane splitting in the state of California is regarded as a way to not only protect motorcyclists but also to cut down on the congestion of traffic. If done recklessly or in a state that deems lane splitting illegal, a lawsuit could be filed against the at-fault parties, i.e., the motorcyclist performing the lane splitting. The legalities of lane splitting and whether it is permitted or not can be somewhat challenging to understand. Fortunately, we are here to assist you in navigating the legal complexities that come with the traffic practice. At Normandie Law Firm, one of the top-rated law groups in the state, our accomplished attorneys with experience in lane-splitting cases can assist you in understanding when a party is or isn't at fault for lane splitting. We can also guide you through the often complicated process of building a case, filing a claim, and collecting compensation for the damages that you have suffered. If you have any questions after reading this article, please feel free to reach out to our top law offices and receive a free consultation by one of our skilled legal associates.
What is Lane Splitting?
Lane splitting occurs when someone riding a bicycle or motorcycle rides between two rows of slow-moving or stopped traffic headed in the same direction. Sometimes referred to as lane sharing, white lining, or filtering, lane splitting, when done cautiously, has been proven by a UC Berkley study to ease traffic congestion, and increase the safety of motorcycle riders as it avoids the risk of a possible rear-end collision in stopped or slow-moving traffic. In most states, however, the practice has been deemed strictly illegal. However, lane splitting laws in California have allowed for motorcyclists to lane split as long as they do so safely. It is important to note that while it is technically legal in the state of California, various local legislatures have made many attempts to reverse this law. For instance, while lane splitting laws in Los Angeles may make it legal to lane split, a police officer can still ticket you if they feel as though you may be splitting lanes recklessly.
If you happen to have been in a car accident and you were lane splitting, there is a high likelihood that the defendant will attempt to prove that you were lane splitting without caution, which may lead to a possible dismissal of your claim. The best way to ensure that your lane splitting claim could withstand a dispute in court is to understand how to remain safe while lane splitting. An expert lawyer experienced in motorcycle accident cases can give you more information.
Lane Splitting Safely
According to the California Highway Patrol, motorcyclists and bicyclists must adhere to the following guidelines to lane split safely:
Do not travel at a speed beyond ten mph faster than the other traffic on the road
Do not lane split when traffic is moving faster than 30 mph
The safest way to lane split is to do so between the farthest left two lanes
Always be aware of your surroundings
Always be alert and mindful of other motorists you share the road with
While lane splitting in California is considered legal, there are a number of situations wherein it is dangerous to do so. If you end up involved in a lane splitting accident, and you were caught lane splitting in any of the following circumstances you could find yourself with an invalid claim:
There is a significant lack of space between two lanes of traffic
You are near or at a toll booth
Traffic is moving beyond the recommended lane splitting speed
Traffic is moving erratically
Dangerous road conditions are present, such as rain, construction, or uneven pavement
If large vehicles such as trucks and buses are involved
The road is curved
You failed to be fully alert and aware of your surroundings
You are not comfortable with the practice of lane splitting
You are unable to react to the constantly changing conditions of the road.
When involved in an auto accident, whether caused by lane splitting or otherwise it is always important that you collect as much adequate evidence as you possibly can. This evidence can take the form of photographs, video footage, eyewitness accounts, police reports, and medical records. Being able to prove that another driver was at-fault is the best hope to successfully filing a lane splitting accident lawsuit.
If you find yourself caught in a lane splitting auto accident lawsuit it is highly recommended that you seek proper legal representation for your case. Arguing that another driver was at fault during a lane splitting accident is particularly challenging, particularly as it is only legal within the state of California. It is also in your best interest to understand how to lane split safely as the damages from a motorcycle accident can be incredibly severe due to the lack of protection motorcycle drivers and riders experience. If you have been injured, do not hesitate to contact a qualified attorney with expertise in motorcycle accident injury lawsuits.
How Normandie Law Firm Can Help
Having an experienced attorney on your side can mean the difference between filing a successful claim for compensation and having your case dismissed from court entirely. If you or a loved one has suffered the damages of a lane splitting or auto accident you may be eligible to file a claim for compensation. Clients who file a claim with our Los Angeles law firm may find some if not all of the following damages compensable to them:
Past and Future Medical Expenses
Loss of Income
Loss of potential future income
Emotional Damages (anxiety, depression, PTSD, etc…)
Punitive Damages (which can only be earned by a lawyer who has experience handling motorcycle accident claims, as the damages are very difficult to win)
Victims of a lane splitting accidents or auto accidents can contact our law offices to learn more about how to receive compensation for their injuries. Our Los Angeles lane splitting accident attorneys can assist you in not only understanding lane splitting laws in California, but how to best tackle a lane splitting accident lawsuit. While our experienced lawyers are based in Los Angeles, we also practice in San Diego, Orange County, Riverside, Bakersfield, San Francisco, Fresno, Sacramento and throughout the state of California.
Free Second Opinions
Some attorneys are lazy, and will sign you up to their firm but will disappear once your name is on the paper as they are busy signing up more cases. In these instances, their business is based more on volume and will attempt to sign up as many cases as possible. In turn, they will spend less time on cases resulting in severely reduced settlements. Our firm will not treat you like a number. We will be in communication with you throughout our lawsuit and will treat you like family. So if you already have an attorney don't worry, we'll give you a second review of your case 100% free of charge.
Zero Fee Guarantee-No Upfront Fees Ever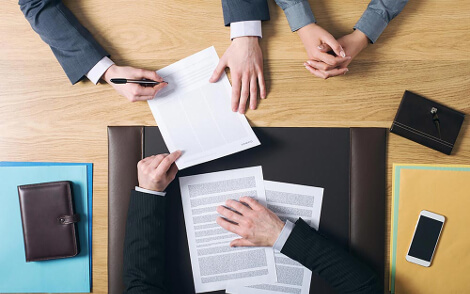 If you contact our law offices today, we can walk you through the complicated process of filing your claim completely free of charge. As a show this commitment to you and your case we offer our clients the benefits of a zero fee guarantee policy. Under our zero fee policy, all clients don't pay for our services until their case is won. If you feel in need of a second opinion, second opinion case reviews are also free under this policy. Please, feel free to give us a call, and we can guide you down the path of receiving proper compensation for your damages. An attorney who has experience in motorcycle accident cases will be available to take your call.