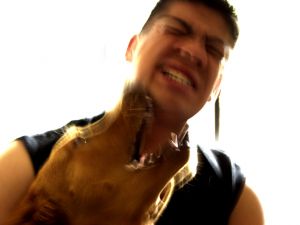 The statute of limitations is the time period a victim of a dog bite attack has to file a case in the court of law. Failure to file a claim within the filing deadline can result in the elimination of your right to recovery under the law.
Statute of Limitations for Dog Bite Lawsuits in California:  In the state of California civil based personal injury lawsuits against private non-public entities must be filed within two years from the date of the attack.
Victims under the Age of 18: Minors, or individuals under the age of 18, are provided special privileges under California civil law. In the state of California minor have two years from the date of their 18th birthday to file a lawsuit in the court of law against an at fault party.
Tolling of the Statute – How You May Be able to Bypass the Filing Deadline
In some instances courts have granted a tolling the statute, this waiving the mandatory time period required to file a personal injury lawsuit. Specific instances where courts have allowed for a tolling of the statute of limitations are as follows:
Financial Recovery May be Available for Victims of Dog Attacks: Innocent victims of dog bites cause by the negligent or intentional actions of others have the right to pursue a claim for monetary recovery for all their damages. A calculation of the recovery amount is based on several factors; a list of those factors is provided below..
Legal Assistance Available: If you or your loved one has been bitten and severely injured by a dog contact our law offices immediately. We can help you secure the compensation you deserve form all at fault parties including dog owner, home owners, and their insurance carriers. All legal consultations are provided free of charge.