Business Owner Claims – Porter Ranch Gas Leak Lawsuit Information
According to recent reports the Aliso Canyon gas well blowout has affected thousands of local business resulting in a reduction of revenue and profits for business owners. The Porter Ranch leak has been reported as being the largest seepage of natural gas in history ranking as one of the worst natural disasters in the state of California. According to recent reports by the Los Angeles Times  the reduction in local business activity may end up costing billions of dollars to the local economy.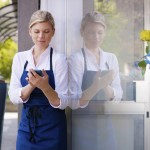 Victims of harm including those whose businesses have been affected are entitled to compensation for all damages arising from the negligent or wrongful conduct of others.  Thousands of local resident have been forced to feel the area resulting in a net reduction of revenue for local business and establishments.
Further Information: If you have any further questions after reading this article or to learn more about your rights to recovery as a business owner please feel free to contact our law offices.
Businesses with a Right to File a Claim
Businesses which potentially have been affected due to the porter ranch SoCal Gas leak include the following.
·

        
Owner and operators of gas stations and service stations.
·

        
Supermarkets, grocery stores and convenient stores.
·

        
Local eateries – including restaurants, coffee shops and fast food establishments.
·

        
Owners of shopping malls and shopping centers who have witnesses a reduction in business activity in their premises.
·

        
Local gyms and health clubs who have experienced a reduction in membership.
·

        
Private local school and religious institutions who have witnessed a reduction in their enrollments.
·

        
Night time reestablishments including bars, lounges and dance clubs in the area.
·

        
Local hotel, motels, inns and horse ranches.
Porter Ranch is the closes community to the gas well blowout however other nearby communities and their local business owners have been affected as well. Other nearby communities affected include, Northridge, Granada Hills, Mission Hills, Chatsworth, Sylmar, and San Fernando and Twin Lakes.
Evaluating Interruption of Business and Losses – Value of Your Case:
There are several factors in considering business reduction compensation.
·

        
Historical sale records and data versus current sales data.
·

        
Income and expense information in order to show profit and loss records.
·

        
Income tax information.
·

        
Cost of any modifications to the business.
·

        
Recordings of inventory loss.
·

        
Of-site storage and relocation costs.
Attorney Consultation Available:  If you have any further legal questions concerning your right to recovery please feel free to contact our offices.  All legal consultations are provided by our attorneys free of charge.