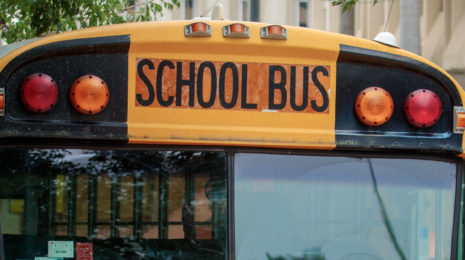 Public transportation is without a doubt beneficial to the community. The majority of people have ridden on a bus at one point or another. School buses take our children to and from schools every day for many years. Additionally, disability-services often provide buses to transport people with special needs. Regular buses simply transport people wherever they need to go. Have you ever felt unsafe on a bus? You might have encountered a few frightening individuals on public transportation before. However, has a bus driver ever caused you to fear for your safety?
You might have been concerned with the bus driver's seemingly erratic driving. But did you ever think your bus driver would sexually harass or assault you? It seems that bus drivers are blindly trusted by passengers; we trust them to safely get us to our stop.
Unfortunately, there have been many allegations against bus drivers for sexual misconduct. If you wish to pursue legal assistance, consult with one of our accomplished lawyers with experience handling sexual misconduct claims. An experienced attorney at the top-rated Normandie Law Firm will be able to assist you.
Past Allegations against Bus Drivers
There have been many claims against bus drivers for attacking their passengers. Here are a few of these claims:
A 56-year-old bus driver for Western Transit Systems Inc. was assigned with transporting clients of the Regional Center of Orange County. The center provides services to people with developmental disabilities. After dropping off one passenger, the driver parked the bus and sexually assaulted three developmentally disabled female passengers.
A 63-year old bus driver befriended a 14-year-old girl who was a regular on his route. When they were alone on the bus, the driver pulled out a camera and showed her a nude picture of him. After that incident, the driver began touching the girl inappropriately while he was driving the bus. At another instant when the two were alone on the bus, the driver parked the bus and undressed in front of the minor.
A bus driver made inappropriate physical contact with a 12-year-old intellectually disabled passenger. The girl was being transported to her foster parent's home when the driver parked the bus and proceeded to touch her over her clothes.
A 78-year-old bus driver transporting disabled adult females allegedly touched two passengers inappropriately. According to the victims, the driver touched the victim's genital areas over clothing while he was buckling their seatbelts.
A 25-year-old bus driver parked the empty bus near the turn-around point. He noticed a woman outside and called her into the bus with the pretense of giving her directions. Once the woman was in the bus, he closed the doors and cornered the woman in the driver's cab. He performed a sexual act on himself and a few minutes later opened the doors to the bus, allowing the victim to escape.
No matter what kind of bus the sexual assault or sexual harassment happened in, victims have rights. If you were victimized on a bus, contact a skilled lawyer experienced in sexual misconduct cases immediately.
What Do I Do If I was Sexually Harassed or Assaulted on a bus?
If you experienced any type of sexual crime on a bus, you must take immediate action. If you experienced sexual harassment by a bus driver, sexual assault by a bus driver, sexual harassment on the train, you have options. You must submit a police report as soon as possible. You must also contact the bus company to file a complaint against the driver and report the incident. Who can you sue? If your attack occurred on a tour bus and you can prove that the tour bus company was negligent in hiring the driver or did not properly monitor the driver, you might be able to sue the tour bus company for sexual assault or for sexual harassment. Likewise, if your student was attacked on a school bus, are the school and the school district liable for the attack? Undeniably, the bus driver will be liable for the rape and the solicitation of a minor. However, you can only sue the school or the district if you can prove that the assault was a result of the school and the district's negligent hiring of the driver, improper training, or lack of proper supervision.
MTA buses acknowledge the prominence of sexual harassment and sexual assaults on their buses. Because of this, they have launched hotlines to help victims. Victims or witnesses of sexual harassment and assault on buses can report the incidents by calling the hotline or by using a mobile application. Counselors are available to help victims through the process of filing a police report.
After filing police reports and contacting the respective bus companies to report the incident, you will need to contact an expert attorney who has experience in sexual misconduct cases to help you sue for sexual assault or sexual harassment by a bus driver.
Bus Companies in Southern California
Southern California is full of public transportation. Here are just some of the transportation options available to our community:
Local Transportation
LADOT (Dash buses)
MTA (metro buses)
Metrolink ( metro rail)
BB (Bellflower bus)
City of Bell Gardens Town Trolley Bus
Long Beach Transit
Access
The Wave (Redondo Beach)
Culver City Bus
Intercity Transportation
Greyhound
Amtrak
Spirit of America Tours
School Bus Services
First Student Inc
US Coachways
Four Winds Transportation
Durham School Services
National Express Corp
If you were the victim of a sexual crime on the buses listed above or on any other bus, you must contact a qualified attorney with expertise in sexual misconduct injury lawsuits as soon as possible.
Normandie Law Firm
Normandie Law Firm is a personal injury law firm focused on giving our clients the best legal service possible. If you need an attorney to sue a bus driver for sexual misconduct, contact Normandie Law Firm as soon as possible. We will set you up with one of our top attorneys with experience in sexual misconduct cases. If you were victimized while riding on a bus, our experienced Los Angeles attorneys will help you sue the bus driver for unwanted touching. If you want to sue the bus company, we can provide you with a lawyer to sue the MTA. Our lawyers can help you file a sexual harassment lawsuit against the bus driver. We can help you file a sexual assault lawsuit against the MTA or any other bus company.  Victims of sexual harassment and sexual assault should speak up and take legal action against their attacker. Not taking action means you are allowing the bus driver to continue committing crimes and continue hurting other passengers.
FREE LEGAL CONSULTATION: Normandie Law Firm is committed to giving clients the best legal service available. To do so, we provide completely free consultations. You just need to call Normandie Law Firm to schedule a free consultation. In the consultation, our legal staff will answer all of your questions. None of your concerns will go unaddressed. We are committed to always giving you the most reliable information available. If you already have an attorney at another law firm, we offer you a free second opinion. What is the point of a second opinion? A second opinion will give you a new perspective on your case. Additionally, it is possible that you are experiencing a lack of attention from your current attorney. Is he or she too busy to answer your questions? Have you had to look for the answers to your questions elsewhere? If you are in that situation, look no further. Our knowledgeable attorneys will review your case and answer all of your questions. You will not have to look for answers elsewhere. Your current attorney might value quantity more than quality when it comes to cases. That is why he or she might be rushing your case—to quickly move on to the next case. At Normandie Law Firm, our experienced lawyers will always put your case first.
Normandie Law Firms know the mental and emotional anguish that can come from sexual harassment and sexual assault. We do not want to add further stress to your life. Therefore, we offer clients a Zero-Fee guarantee. What do we guarantee? You will never pay any upfront fees. Since our law firm is strictly contingency-based, you will not have to pay anything until we win your case. We are a law firm with expertise in handling sexual harassment and sexual assault cases—contact us as soon as possible. Let us help you file your sexual harassment lawsuit against the MTA bus company or any other company.