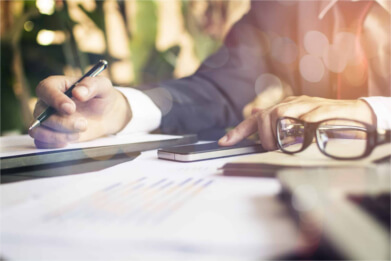 If you or a loved one has experienced minor or severe burn injuries due the misconduct or negligence of another, you may be eligible for significant monetary compensation. At Normandie Law Firm, our highly experienced Riverside, Moreno Valley, and Corona lawyers can assist you in suing the school, daycare, manufacturer, hospital, doctor, employer, or company responsible for the damages that you have endured. Severe burns often require intensive medical treatment, which can result in exuberant expenses for you and your family. If the fault of another caused these damages, you should not have to pay for the medical expenses from your pocket. If you have any questions after reading this article, feel free to contact our law firm to speak with an accomplished attorney who has experience handling burn injury cases.
Burn Injuries & Their Many Varieties
Burn injuries can occur at the workplace, at a hospital, and even, more commonly, at the home. In most cases burn injuries are minor, and the treatment of such can involve home-remedies like cold water and over the counter burn cream. However, in some, more severe instances, medical treatment is required for a individual to recover from their burn injuries. Burn injuries can arise in one of four degrees of intensity:
First-Degree Burns: Typically the most mild, first-degree burns can be often treated with a bit of cold water and burn cream. They often only involve damage of the first layer of skin, and are characterized by a slight reddening of the skin. In some, more severe cases, however, it is wise to seek medical treatment in order for the burn to heal properly.
Second-Degree Burns: Second-Degree burns involve damage to the upper layer of skin, as well as the layer of skin beneath. These type of burns cause the skin to blister and become red and sore. Blisters can pop open, giving the burn a wet and glossy appearance. It is important to keep the area clean and bandaged properly in order to prevent infection. Most second-degree burns heal within two to three weeks, and in more severe cases may require medical attention.
Third-Degree Burns: Often referred to as a full thickness burn, this form of burn destroys the outer and inner layer of skin. Third-degree burns are characterized by a charring and browning of the skin. If you experience a third degree burn medical attention should be sought immediately.
Fourth-Degree Burns: Fourth-degree burns damage not just the outer and inner layer of skin but also damage deeper tissues like the muscle, tendons, and even bone. These burns are characterized by a black appearance, and in some cases result in a removal of the affected region of the body. Treatment of this burn varies on the severity and location, but all fourth-degree burns should be followed with intensive and immediate medical care.
While most burns result from contact with flames or hot surfaces, burns can also occur due to contact with acidic or alkaline chemical substances, radiation, or electricity. Burns caused by other substances should be seen by an experienced medical professional as the damages are not always visibly apparent.
Regardless of the form of burn, if you or a loved one suffered from a burn injury due to the neglect or carelessness of another that secondary party should be held liable for the damages inflicted. At Normandie Law Firm, our expert Riverside, Moreno Valley, and Corona attorneys with experience in burn bodily injuries can walk you through the process of filing your claim and pursuing legal action against the party responsible.
Burns At Hospitals & Improper Care
Improper care of a burn can result in further damages that may make the nurse, surgeon, doctor, or hospital liable to compensate the victim for damages. These damages can be pursued through a medical malpractice lawsuit, which involves the negligence of a medical physician or surgical professional. In order to prove the negligence within a medical malpractice case you must support the following basic requirements:
A Doctor-Patient Relationship
Negligence of the Health Care Professional
Injury Caused By Doctor's Negligence
Injury Led to Specific Damages
Once these elements are proven, you may be able to sue the defending party for compensation.
Burns can also occur at the hospital as well. While less common, things like chemical burns, thermal burns, and electrical burns can be inflicted upon a patient. If the patient is being treated by a medical professional then said patient can pursue legal action through a medical malpractice lawsuit. However, if the injury occurred on a hospital premises, then one of our qualified Riverside, Moreno Valley, and Corona burn injury attorneys may be required to seek the compensation you deserve.
Defective Products
A defective product can also be the source of a burn injury. In the event that you or your loved ones are harmed by a defective product the product's manufacturer, or retailer may be held liable for the damages under the Product Liability Laws. Product Liability Laws ensure that a manufacturer or seller can be held liable for placing a defective product into the hands of the consumer. These laws make it easier for a victim to pursue legal action against a product manufacturer, assembly team, wholesaler, or retail store that is deemed responsible for the damages. Product defects can come in one of three of the following ways:
Design Defects: These defects are present even before the manufacturing of the product. It is a inherent flaw that is deemed unsafe
Manufacturing Defects: These defects occur during the product's assembly. In this case the assembling company would be held responsible.
Marketing Defects: These are defects in the way the product is marketed to the public. This can include: improper labeling, insufficient instructions, or inadequate safety warnings.
The legal defense teams in product liability lawsuits can be quite skilled, however, and as such, it is highly recommended you retain an experienced attorney.
School Or Day Care Burn Injuries
All schools and daycares are expected to offer their students the standards of Due Care. Due Care is the level of care in which any reasonable school or daycare would provide for its attendants. If this duty of Due Care is breached then the daycare, or school could be held liable for damages. Burn injuries are especially frequent amongst children as their skin is more sensitive to burn injury. If your child has been burned at a school or daycare as the result of the staff breaching the duty of Due Care, our top Riverside burn injuries can help you pursue full compensation.
Home or Apartment Complex Burn Injuries
Out of all the places burn injuries occur, burn injuries at home are the most common. Whether it is from a poorly built fireplace, or an unsecured radiator if a property manager neglects to fix a hazardous fault in your residence, then that manager can be held liable. If you or a loved one have suffered a burn injury as the result of the negligence of a real estate property manager, you may able to sue said manager for the damages incurred. Suing property managers can be a complicated process, however, as in, some cases the actual owners can go unlisted giving the company only limited liability. It is best to do as much preparation as possible if you intend to sue a property management company. An attorney who has experience in burn injury cases will be able to help you receive compensation.
Workplace Burn Injuries
In most cases, injuries at the workplace are compensated through the workers' compensation insurance supplied by the employer. However, there are two cases wherein a employer with suitable workers' compensation can be sued for the incurred damages:
If Your Employer Intentionally Caused Harm: If your employer intentionally caused the injury you may be able to sue for damages. You must be able to show that your employer must have taken some action with the intent of causing harm to you. For example, you could sue your employer for throwing hot coffee in your face.
If Your Employer Has Insufficient (Or No) Workers' Compensation Insurance: If you suffered an injury at the workplace, and your employer doesn't have sufficient or any workers' compensation insurance you can file a lawsuit against your employer.
Pursuing legal action against your employer can be a challenging process, and has no guarantee of success. It is highly recommended that you seek proper legal counsel from an experienced workers' compensation, or personal injury attorney. At Normandie Law Firm, an attorney with expertise in burn injury lawsuits can walk you through the process of filing a case against your employer for your damages.
Construction Site Burn Injuries
If you or a loved one has suffered a burn injury while working on a construction site, you are entitled to workers' compensation benefits that in most cases will include the payment of medical expenses and a loss of income. However, if your injuries resulted as a result of construction negligence a lawsuit can be filed against the party responsible. While in most cases a construction worker cannot sue their direct employer for, they have the right to file a lawsuit against the third party responsible for the damages. These third parties can include the construction site owner, the general contractor, a sub-contractor, the manufacturer of faulty construction equipment, or any other third-party that contributed to the damages suffered. When filing a third party construction injury lawsuit it is important to discern the degree of control that the site owner or contractor had in the environment. Discerning this degree of control can assist a well-versed attorney in determining the level of responsibility that the site owner may have had. Seeking the consultation of a lawyer experienced in construction burn injuries may be your best bet in pursuing legal action and claiming the compensation you deserve.
How Normandie Law Firm Can Help
If you or a loved one has suffered burn injury as a result of the neglect or misconduct of others, you may be entitled to monetary compensation for all the damages that you have suffered. If you file a claim with our Riverside-based Law Firm you could find some, if not all, of these following expenses compensable:
The costs of any medical care
Any future medical care and treatment
A loss of income and loss of future earnings due to long-term recovery or permanent disability due to the accident
Any non-economic damages include emotional distress, trauma, PTSD resulting from the accident, pain and suffering and anxiety.
Victims of burn injuries can contact our top-rated law offices to learn more about how to receive compensation for their injuries. Our Riverside law firm is committed to ensuring every one of our clients has the resources to put up a fair fight for their burn injury case. As a show this commitment to you and your case we offer our clients the benefits of a zero fee guarantee policy. Under our zero fee policy, all clients don't pay for our services until their case is won. If you feel in need of a second opinion, second opinion case reviews are also free under this policy. Call now for a free consultation by one of our experienced lawyers, and we can guide you down the path of receiving proper compensation for your damages.