A qualified burn injury lawyer is needed if someone has suffered burn injuries due to the misconduct or negligence of another party. The top-rated Normandie Law Group is dedicated to the task of providing legal representation to victims of burn injuries across Southern California.  According to the American Burn Association, more than 450,000 visits to emergency rooms are due to burn injuries. Every year, more than 4,000 individuals die as a result of burn injuries.
Los Angeles Burn Injury Lawyers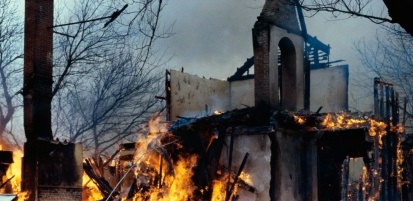 With years of experience and millions of dollars recovered for our clients, our experienced lawyers have what it takes to maximize your case and get you the money you deserve. Our top-rated law firm is dedicated to protecting the rights of victims who suffer fire and burn injuries due to the negligent or intentional conduct of others. We are consistently at the top of best law firms in the region. Call today to speak with an experienced attorney.
Most Common Causes of Burn Injuries
Premises liability claim – burns caused by the negligence of property owners and managers
Home fires, including electrical fires
Auto accidents, including airbag burns
Defective automobiles
Electrical burns – burns caused by defective products and faulty wiring
Chemical burns in the workplace
Burns caused by dangerous fireworks
Defective consumer products, including batteries
Gas tank and gas station explosions
Scalding burns from hot water
Burns from explosions and improper use of fireworks
Fires in hotels, motels, and nighttime establishments such as bars, nightclubs, and restaurants
Degree of Burns
There are three degrees of burns.
First degree burns result in minimal damage to the skin and are considered superficial. Signs and symptoms of burns include swelling and inflammation of the skin, along with a burning sensation and pain. 1st degree burns usually result in peeling during the healing process.
Second degree burns penetrate deep into the epidermis and can result in blistering of the skin. Victims who experience 2nd-degree burn should seek medical attention, particularity when the burns affect the face, feet, hands, and groin.
3rd degree burns are the most serious degree and can result in lifelong complications for victims. Usual symptoms may include charring of the skin, a waxy or white discoloration, and/or a raised, leathery skin texture. Victims should seek medical attention immediately.
After that, victims are encouraged to contact a skilled lawyer experienced in burn injury cases to learn about their legal rights. If you have suffered a burn injury, please contact our accomplished law offices for a free consultation. We are located in Los Angeles, but we provide free consultations to people across the entire state of California.
Establishing Liability in the Court of Law and Winning Your Case
The legal strategy in order to maximize the potential value of a burn injury claim is dependent on the cause of the injury and the location of the injury.  For example, a burn injury in a commercial establishment would likely utilize a premises liability cause of action, while a burn injury in an auto accident would utilize a negligence based cause of action. We shall go through three causes of action below.  (1) Premises liability (2) Negligence (3) Defective product.
Defective product: Product liability causes of action are predicated on proving a defect on one of three grounds: defect in design, defect in manufacturing, and defect in labeling or packaging.  Design defects can be proven when there is a similar design in the marketplace with a similar level of efficacy which poses a far less risk of harm to consumers. A manufacturing defect takes place when the finished product is markedly different than its intended design and as a result poses a higher risk of harm. A labeling defect takes place when the product does not have the proper warnings educating users of all potential risks.
A negligence based lawsuit is predicated on proving four elements. (1) Was there a duty owed by the defendant to the consumer? (2) Was there a breach of the duty of care? (3) Did the breach of that duty cause the harm that was suffered? (4) Was there an identifiable and discernible injury or harm that took place?
Premises liability claims are predicated on specific duties owed to individuals who enter the property of another. Those duties are based on the status of the person entering the property. For example, invitees (persons who enter a property for a commercial purpose like shopping in a store) are owed the highest duty of care, while trespassers those who enter property without the consent of the property owner are owed the lowest duty of care.
Value of a Burn Injury Case
Victims of burn injuries are entitled to compensation for all damages suffered. The potential value of a case is dependent on several important factors unique to every case. Some of the most significant factors in assessing the value of your case are included below. If you have any further questions regarding your case value, please feel free to contact us. You can speak with an attorney who has experience in burn injury cases and have all of your questions answered.
The extent and degree of the burn injuries suffered.
The medical treatment and rehabilitation costs associated with the injuries suffered.
All future medical and rehab expenses evidenced via a life care planner.
Current loss of income and future loss of earning capacity evidenced via a vocational expert.
Presence of insurance coverage and the amount of coverage and/or assets available on behalf of the defendant.
Presence of other claimants who suffered injuries emanating from the same incident.
The percentage of fault attributed to the at-fault party.
The extent of psychological damage, such as emotional distress, pain and suffering, and PSTD.
The availability of punitive damages. In the vast majority of jurisdictions across the country, punitive damages are awarded when the defendant acted with either the intent to cause case harm or acted in gross negligence (otherwise referred to as reckless endangerment). Only expert attorneys with experience in burn injury cases can win these damages since many courts view them as excessive punishment or unnecessary repercussions.
Free Legal Consultation Available for All
If you have any further questions regarding your rights to recovery, please feel free to contact our offices. An attorney with ample experience handling burn injury cases is available for consultations 24 hours per day 7 days out of the week including weekends and holidays.
We offer a zero fee guarantee for all clients oh come to us. Normandie Law Firm does not receive any out of pocket payments from you throughout the litigation process; we only get paid if we win your case, and that payment comes from the settlement itself. If we lose, we eat all of the costs of the case, and you don't owe us a dime.
Contact Normandie Law Firm today to speak with an attorney with expertise in burn injury lawsuits.
Further Information: