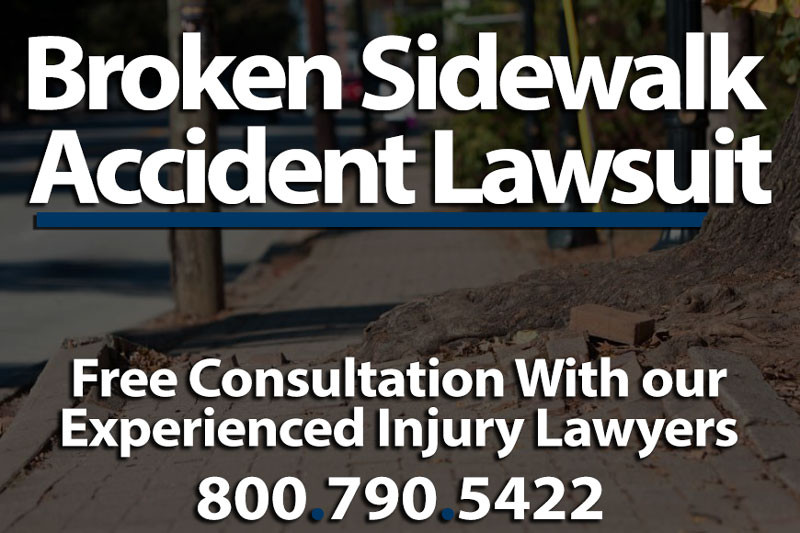 If you recently tripped and fell and injured yourself due to a defective sidewalk, you may be entitled to compensation. Sidewalks are walkways that separate pedestrians from automobile traffic flow in the streets. Sidewalks are supposed to keep pedestrians safe from any harm. However, sidewalks can become damaged through everyday wear, weather, nature, and vehicular damage. Sidewalks should be regularly repaired and inspected to ensure the safety of all pedestrians, otherwise, it can cause a trip and fall accident, which can result in an injury. If the party responsible for the upkeep of the defective sidewalks is proved to have been negligent, then the victim is entitled to compensation. Are you in this situation? Have you asked yourself, can I file a claim for being injured from an uneven sidewalk? Yes, you can.  If you are involved in a sidewalk accident anywhere in San Diego, San Francisco, Long Beach, San Jose, Oakland, or Los Angeles, the best law firm to contact is the top-rated Normandie Law Firm. Our experienced lawyers can assist you.
Common Sidewalk Defects
Sidewalks are heavily used. Therefore, they are prone to becoming damaged and posing a safety risk to pedestrians. The following is a quick list of types of sidewalk defects:
Potholes
Broken or cracked sidewalks
Uneven or raised sidewalks
Damaged curbs
Any of these sidewalk defects can be the cause of a sidewalk injury.
Common Sidewalk Injuries
The injury sustained after a sidewalk accident will not always be the same. Depending on the nature of the accident and the state of the sidewalk, the injuries will vary among the following:
Strains
Sprains
Fractures
Broken bones
Neck and back injuries
Bruising and scrapes
Here are a few scenarios. If you are walking on a sidewalk with broken uneven pavement, your foot may get stuck causing you to fall. A fall of this sort may result in an injured ankle. The severity of the injury—whether it is a strained, fractured, or broken ankle—will depend on the force of the fall. It is human instinct to put our hands out to prevent or lessen a fall. If you trip on a broken sidewalk and put your hands forward to try to lessen your fall or protect your head, you may end up with a broken hand or broken wrist.
Who is Responsible for Sidewalk Accidents and Falls Due to Uneven Sidewalks?
In California, property owners are responsible for the maintenance of the sidewalk surrounding their property. So, if you are involved in a sidewalk injury, one of the first things you should do is verify who the property owner is. In residential areas, sidewalks in front of homes are considered the homeowner's property. The sidewalks in commercial areas are also the popery owner's responsibility. Some properties are owned by the city. This means that it is the city's responsibility to keep the sidewalks safe. Depending on who owns the property near the defective sidewalk, you will either have to sue the homeowner or the city. An expert attorney who has experience in sidewalk slip and fall cases will be able to help you earn a settlement.
Can I Sue for a Damaged Sidewalk Accident?
If you believe that your injury was a result of either a homeowner or a city's negligence, you can sue. You should contact an accomplished attorney with expertise in sidewalk slip and fall injury lawsuits to get more information.
Who Can I Sue for Injuries Due to a Defective Sidewalk?
As explained above, you will have to establish who is responsible for the sidewalk where you were injured. Usually, property owners are responsible for sidewalks adjacent to their property.
Homeowners—If you trip and fall in a residential area, the homeowner will be held accountable for the incident. Yes, you can sue the homeowner. The homeowner has the responsibility to constantly check the status of the sidewalk. If the homeowner was aware of the defective sidewalk and did not take action in getting the sidewalk repaired, then the homeowner was negligent. Negligence is a very important aspect of injury law. If you can prove that the homeowner's negligence resulted in your injury, you can sue the homeowner and receive compensation.
Cities—If you trip and fall on a city-owned sidewalk, the city will be held accountable for the incident. Yes, you can sue the city if you are injured. Like previously stated, the property owner, the city, has the responsibility to constantly inspect the safety of their sidewalks. If the city fails to repair any damages even after knowing of its existence, then the city was negligent. If you are asking yourself how can I sue the city for injuries after falling on a broken and cracked sidewalk, continue reading into the next section.
How Can I sue for Injuries Sustained from a Damaged Sidewalk?
The answer to this question will depend on who is liable for the sidewalk that caused your injury. The process for suing a person is different from the process of suing a city or public entity.
If a homeowner or property owner was responsible for the sidewalk that resulted in your injuries, you have two different possible time limits to submit your claim. Your injury would be considered a personal injury. You have up to two years from the date of the injury to file your claim. If you did not discover the injury at the time of the accident, you still have one year from the time you discovered the injury to file a claim.
If the city was responsible for the sidewalk that resulted in your injuries, the process is different. You must submit a government claim within six months of the time of your accident. The city, for this particular type of incident, will have 45 days to respond to your claim. If the claim is denied, you will have to file in court. You will have an additional 6 months from the date you received a response to your government claim to file a lawsuit. If you do not receive a response to your government claim, you will have 2 years from the date of your accident to file. However, since filing against the city can be a complicated and time-sensitive process, you should contact an experienced attorney right away to guide you.
Filing Your Claim
If you were injured because of a sidewalk that was not properly maintained, you may be entitled to monetary compensation. First, you must ensure that you file your claim within the Statute of Limitations. Remember, the Statute of limitations will be different depending on whether you will be filing a claim against a person or a public entity.
Once you have filed your case, you may be eligible to some compensation. A qualified attorney with experience handling sidewalk slip and fall claims can help bring you a settlement.
Medical Expenses: You may be eligible to receive compensation for anything you paid out of pocket after the injury. That is, any hospitalization, medical exams, medications, and physical therapy. This also applies to any future medical expenses that may arise as a result of the injury.
Loss of Income: If the injury you sustained left you unable to work, you may be eligible to receive compensation for the income you lost and the income you may lose in the future.
Pain and Suffering: You may be compensated for the pain and suffering that the accident has caused you. If you were left emotionally or mentally distressed after your accident, you may be compensated for this.
Normandie Law Firm is Here for You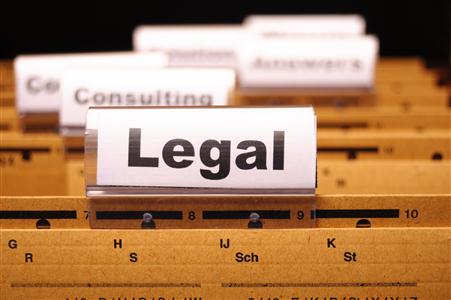 If you have been injured because of a damaged sidewalk, you have probably asked yourself the following questions. Can I file a lawsuit for an accident from a cracked sidewalk? Can I sue the city for falling due to a damaged sidewalk? The answer to both of those questions is a simple yes. You may also be wondering the following: Who is the best lawyer to sue the city for injuries after I fell on a cracked sidewalk? When you come to Normandie Law Firm, one of the top firms in Los Angeles, you can be sure that you will always be talking to the best, most skilled lawyer to sue the city. Normandie Law Firm is a law firm with experience in sidewalk injuries; we can sue the homeowner or we can sue the city. Our lawyers have experience handling all types of sidewalk injuries and cases. Normandie Law Office offers attorneys with experience in sidewalk slip and fall cases in Los Angeles, as well as lawyers in San Diego, Long Beach, San Francisco, San Jose, and Oakland.
Our Los Angeles attorneys are standing by ready to answer all of your questions. Our lawyers with expertise in sidewalk injuries are available to you completely free. Our law firm offers free consultations, so you can come get information about your situation. We also offer free second opinions. If you are not satisfied with your current attorney, or if you simply need clarification, you can schedule an appointment to talk to one of our attorneys experienced in sidewalk injuries.
We know you have suffered from your injuries, we do not want you to have to worry about any upfront fees. Normandie Law Firm offers all of our clients a Zero-Fee guarantee. This means that you will pay absolutely nothing upfront. Our firm is strictly contingency-based. Therefore, you will only pay if our lawyers win your case.
Contact us today to speak with a lawyer experienced in sidewalk slip and fall cases.