Breville Fast Slow Cooker Recall Lawsuit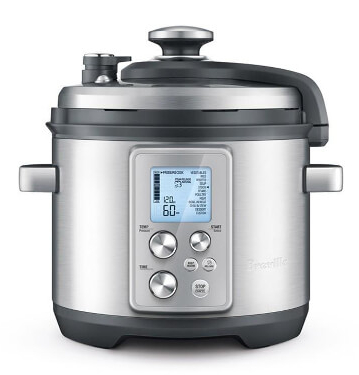 Breville USA, a company based in Torrance, California, has issued a recall of over 35,000 pressure cookers. The units, sold as Fast Slow Cookers, were manufactured in China and sold in numerous retail locations, including Bed, Bath and Beyond, Best Buy, Macy's, Sur la Table, and Williams Sonoma. They were also sold on the online portions of these websites, in addition to Amazon.com. The appliances were distributed for three years, from September 2012 to October 2015, and were sold for around $180.
The recall was issued after there were multiple reports of injuries stemming from a malfunction with the slow cooker. The sealing gasket which trapped pressure in the cooker may have been inserted upside down on the lid; as a result, there can be a sudden release of the built-up pressure inside, culminating in an explosion.
The model number of the affected products is BPR600XL with batch numbers between 1235 and 1529, which can both be found on the bottom of the pressure cooker. Breville offers a free repair for all affected cookers; the gasket would be replaced and the instructions would be updated, presumably with an amended warning label or hazard section.
Possible Injuries
Problems arising from appliances like the Fast Slow Cooker can result in injuries and damaged property. The Breville Fast Slow Cooker itself was the cause of five reports of explosions that lead to burns and scalding injuries to consumers. Pressure cookers are usually very hot, and the contents often consist of boiling water or broth and steaming meats or vegetables. The temperature of this food can be high enough to immediately burn you upon contact. Further, the boiling water can cover a large surface area, resulting in second-degree burns on numerous parts of your body.
Burns of that severity can turn red and be sensitive to the touch, resulting in intense pain with any contact. The wounds may blister and peel, which in turn raises the risk of infection – exposed wounds are invitations for bacteria to enter, and if the area is not properly covered or treated, it can be dangerous. It is easy to fall ill from an infection that entered the body through an open burn wound. These burns can cover the arms, neck, and face, and may require surgery or skin grafts to help heal. The recovery time can be lengthy, as well as painful.
The exploding pressure cooker itself can also damage belongings in your kitchen. The lid can fly off and break windows or cabinets, put holes in the walls or indoors, break a fan or other kitchen appliances, or get lodged in the ceiling. There may even be personal items that are damaged, like paintings, cell phones, and furniture.
Filing a Product Liability Claim
If a Breville Fast Slow Cooker or any other pressure cooker has exploded in your home and caused you burns or scalding injuries or damaged your property, you may have ample grounds to file a product liability claim against the responsible party.
In order for a product liability claim to go through, the defective item must either have had a design flaw, manufacturing defect, or a failure to warn of the dangers. In Breville's case, the manufacturing flaw of the inverted gasket is the reason for the explosions. The pressure cookers were designed with the intent of that gasket being inserted right side up; further, the instructions contained adequate warnings of hot contents. The recalled products additionally had updated instructions. As such, the product was made defective somewhere during manufacturing; a product liability claim can extend from Breville to the company responsible for making the product and may even be extended to distributors.
In filing a claim, you may be entitled to the following compensation:
Medical Bills: Your medical bills may be covered if you suffered burns or other injuries from an exploding pressure cooker. These medical expenses include surgery, medical treatment, hospitalization costs, medication, and future medical procedures like appointments, surgeries, and physical therapy.
Lost Wages: If an injury from a pressure cooker kept you out of work some time whether due to hospitalization or recovery, you can collect damages that would equal your missed pay. Further, if you are likely to miss work in the future because of other doctor's appointments or medical procedures, you can collect compensation for the incoming absences.
Property Damage: The pressure cooker itself was worth nearly $200, and you may be able to get a refund plus additional compensation in the event of a malfunction. If any surrounding property was damaged – the structure of the house, other kitchen appliances, or personal items – you may be able to introduce those as evidence for further compensation.
Punitive Damages: If Breville or another company were grossly negligent in their decision to manufacture and distribute pressure cookers they knew to be defective, you could sue for punitive damages. These damages are meant to punish the defendant in lieu of pressing criminal charges. They are, however, very difficult to argue for, and it must be proven that the company acted in an extremely reckless manner or was operating with the intention of causing harm. Only a skilled attorney will be able to successfully win punitive damages in a product liability case such as this.
Letting the Right Lawyer Help You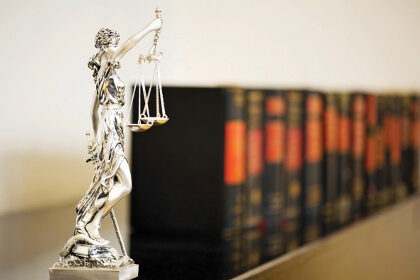 Normandie Law Firm is here to help you recover damages from any injuries that happened as a result of a malfunction by a Breville Fast Slow Cooker or other pressure cooker appliance. We believe that you should not be exposed to additional dangers while cooking, as the process can already be dangerous enough. These appliances were created with the intention of keeping you safe; any time an accident happens, there is a breach of duty by the company, and the care they afforded to you was neglected or cast aside. For this reason, we feel it is necessary and fair to seek restitution from the business, as your injuries would not have happened if not for their negligence.
Our attorneys are available around the clock to answer your questions. We offer free legal consultations to all clients who have questions about their claims or pressure cooker injuries. Product recalls can be confusing, and some of our clients do not know if they should keep the product or throw it away, document their injuries or let them heal, or contact the company at all. Our lawyers will instruct you with exactly what to do in all of these situations and more, as we feel you should be wholly informed of the legal process and the basics of product liability claims.
FREE CONSULTATION: Normandie Law Firm takes on all cases with a zero fee guarantee, meaning you do not pay any money for our legal representation. Our expenses come from the settlement we win for you, not from your pockets, so you experience no financial loss, win or lose. We are only paid in the event we win; if we lose, we take nothing. We believe that no person should be denied legal assistance because of financial reasons, and our zero fee guarantee reflects that principle.
For more information on filing a product liability claim against Breville for a malfunction with its Fast Slow Cooker product, contact us at Normandie Law Firm today.