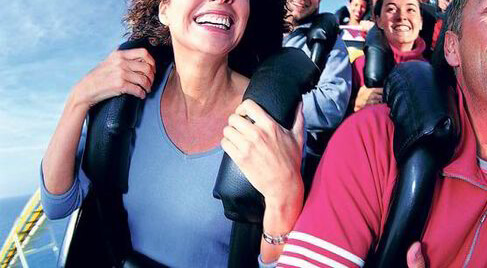 In the last half of the century, breast augmentation surgery has been introduced as a cosmetic enhancement and a procedure to help restore normalcy to a woman's body in the event of breast damage or amputation. There have been many improvements to the procedure, but despite the increase in safety, breast implants are still able to be damaged, causing them to leak or rupture. Silicon can leak into the bloodstream in the event of a rupture, as well as the saline solution used nowadays. Our experienced lawyers at one of the top firms in Los Angeles, Normandie Law Firm, know that breast implants do not merely get damaged of their own accord; there is often another factor that causes a rupture or break. A common cause is blunt force trauma, such as hitting a safety bar while at a theme park, like Universal Studios, or being hit in a car accident. Our clients who have sustained damage to their breast implants have come to our accomplished attorneys with experience in breast implant injury cases in need of legal assistance to be compensated for the ensuing corrective surgeries. They are often inquisitive about the legal process behind the claim, and want to know more. We are generally asked questions like:
My breast implants were damaged while at Universal Studios. Can I sue the theme park?
Who can I sue for ruptured breast implants?
I need a qualified lawyer to help me file a breast implant damage lawsuit. Who can I call?
Implant Information
Breast augmentation is a surgical procedure that allows the breasts to be enlarged or raised. The surgery was developed in the middle of the 20th century and was completed with the use of silicone.
A surgeon will make an incision near the breast – either at the bottom crease, in the armpit, or along the bottom of the areola – and insert a silicone container inside. This shell will be filled with either silicone gel or saline and will be carefully positioned beneath the breast tissue or beneath the chest muscle below the breast. The latter technique is believed by some surgeons to be less interfering with mammography (x-ray of the breast), and is less likely to lead to capsular contracture, or a hardening of the surrounding tissue.
Breast implants are usually sought after for cosmetic purposes, but they are also sought in the wake of injuries. For instance, a woman who has had a double mastectomy (amputation) due to breast cancer may be recommended to undergo breast augmentation to ensure that her quality of life is not negatively affected due to the removal and scarring.
After receiving surgery, your doctor will usually limit the amount of physical activity you can perform while you heal. Generally, it is recommended that you abstain from anything rigorous for 4 to 6 weeks. This does not only include exercise, but also anything strenuous on the body, such as rock climbing, playing sports, and going on rides at theme parks. Rollercoasters and thrill rides like those at Universal Studios can potentially damage breast implants.
For more information on breast implants and legal actions regarding damages, call one of our accomplished lawyers with experience handling breast implant injury claims.
Breast Implant Damage
Damage to breast implants can be the result of blunt force trauma of some kind. A sudden impact can cause the implant to rupture and leak, thus making it become disfigured and loose in the breast. As a result, corrective surgery will be required to restore it to its normal, augmented state.
A number of incidents can happen that would cause a rupture. Let's revisit the theme park example.
If you waited the recommended amount of time and then some after receiving breast implants, you should be able to partake in physical activity, irrespective of how rigorous or strenuous it may be. You may want to visit an amusement park like Universal Studios for a weekend vacation and see all the sights and go on all the rides; some of these rides, though, can bounce you around and give you bruising. Rollercoasters in particular usually have safety features like straps and metal bars to keep you in place for the duration of the ride; it is not uncommon to bang into these metal bars at all the sudden stops, drops, falls, and accelerations. The impact can cause your breast implants to rupture.
When a breast implant does break, silicone gel can leak into the bloodstream, causing sickness and other complications. The better option for implants is usually to pursue those with saline fillings, as the saline will not have any negative health effects if it does enter the bloodstream.
Some common problems associated with ruptured breast implants include:
Back Pain
Asymmetry of the Breasts
Breast Pain
Chest Aches
High Favor
Lung and Respiratory Issues
Muscle Pain and Discomfort
Breast Cancer
Fluid Buildup
If you were on a ride at a theme park and your breast implants were damaged, you may have grounds to file a claim against the organization. You should pursue legal assistance and find an expert attorney with expertise in breast implant injury lawsuits to sue Universal Studios.
Normandie's Role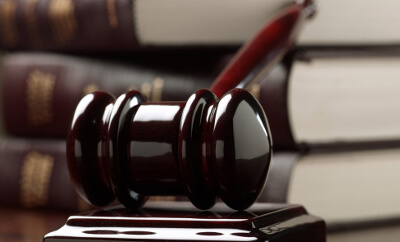 At the top-rated Normandie Law Firm, we can help you file a personal injury claim against the responsible party if your breast implants were damaged. No theme park should be let off the hook if one of its rides causes a ruptured implant, including Disneyland, Six Flags, Knott's, SeaWorld, or Universal Studios. A skilled attorney who has experience in breast implant injury cases at our Los Angeles law firm is here to bring you the fairest settlement possible so that your corrective surgery and other expenses will be adequately covered and you won't have to worry about anything. If you are in need of a lawyer to sue the theme park, you've come to the right place.
We are active in all of California. We serve all of the major cities and more: Los Angeles, San Diego, San Francisco, San Jose, Fresno, Sacramento, Bakersfield, Oakland, and Anaheim. If you have been injured and your breast implants have ruptured, call us today.
When you call us, you receive a free legal consultation on your case with an experienced attorney. We will discuss your injury, the circumstances of it, what we expect you can earn in a settlement and the legal information behind the whole litigation process. It is important to us that you are well informed when you pursue a personal injury claim, and our attorneys will be happy to give you all the knowledge you need to be satisfied.
FREE LEGAL CONSULTATION: Further, our law firm operates on a zero fee guarantee principle. We do not ask our clients to pay any expenses out of pocket – our fees are taken from the settlement we win. We do this because we feel you should not have to pay for legal representation if you are pursuing compensation; you can spend a lot of money only to have the case fall through at the last second, leaving you in a worse financial situation than before. For that reason, we are not paid anything if we do not win your case.
If you are in need of a lawyer experienced in breast implace injury cases in Los Angeles, contact Normandie Law Firm today.