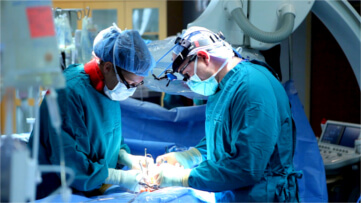 If you or a loved one has suffered as the result of a botched breast reduction surgery you may be eligible to sue the plastic surgeon for substantial monetary compensation. Botched operations can lead to a multitude of injuries that can be debilitating to a patient. If you have experienced a surgery complication as the result of the medical negligence of a health care professional, you may be able to file a mastectomy malpractice lawsuit or a botched breast reduction lawsuit. At the top-rated Normandie Law Firm, our top mastectomy malpractice lawyers in Los Angeles can assist you in pursuing proper legal action against the parties responsible for your damages. Contact us today and receive a free consultation with an accomplished attorney with experience handling medical malpractice claims.
Breast Reduction & Breast Removal Operations
The breast reduction procedure, also known as reduction mammaplasty, is an invasive procedure to remove excess breast fat, glandular tissue, and skin to reach a size of breast in proportion with a patient's body to alleviate any discomfort that comes with overly large breasts.
While breast reduction surgery is used relieve back pains, a breast removal procedure is most commonly used to treat breast cancer. Some of the main reasons why individuals undergo breast removal surgery is to:
Remove as much of a cancerous tumor as possible
Discern whether or not cancer has spread to the lymph nodes under the arm
Restore a breast's shape after the cancer is removed (also considered breast reconstruction surgery)
To relieve symptoms of advanced cancer
There are also two main forms of surgery that a surgeon can perform to remove breast cancer: breast-conserving surgery and a mastectomy. A breast-conserving surgery involves the removal of only part of the breast containing cancer. The goal of breast-conserving surgery is to remove cancer as well as some of the surrounding tissue. The amount of breast that is removed all depends on the size and location of the tumor. A mastectomy procedure involves the removal of the entire breast, including all of the breast tissue sometimes including nearby tissues as well. An expert lawyer experienced in medical malpractice cases can give you more information if needed. There are numerous kinds of mastectomies, and they are as follows:
Simple/Total Mastectomy: The entire breast is removed, although the lymph nodes and muscle tissues are left.
Double Mastectomy: If there is a high risk of the cancer spreading, both breasts are removed.
Skin Sparing Mastectomy: Areola, nipple and breast tissue are removed leaving the skin on top of the breast untouched. This form of mastectomy is performed when the patient intends to have immediate breast reconstructive surgery
Nipple Spearing Mastectomy: The breast tissue is removed, while the nipple and skin on top of the breast are left intact. If cancerous cells are found under the nipple and areola, the nipple is removed.
Modified Radical Mastectomy: Similar to a total mastectomy, this form of mastectomy involves the removal of the entire breast although this procedure excludes the lymph nodes under the arm.
Radical Mastectomy: Another variation of a total mastectomy wherein the entire breast is removed, although the lymph nodes and pectoral muscles are removed as well.
A patient can choose between a breast-conserving surgery and a form of mastectomy during the early stages of cancer. However, a woman who decides to have a mastectomy during the early stages of cancer are less likely to have to receive harsh chemotherapy treatments. If the cancer is particularly advanced, a doctor will recommend a mastectomy, but this all depends on the size of the tumor, previous treatment history and a variety of other significant factors.
Like all forms of cancer the sooner the cancer is diagnosed and efficiently treated the more likely the patient can experience suitable recovery. Although if a health care professional or surgeon performs negligently and the condition is worsened, or other injuries occur, said health care professional can held liable for a medical malpractice lawsuit. If you hope to pursue legal action, it is highly recommended that you employ a skilled attorney with expertise in breast reduction injury lawsuits to sue the nurse, hospital, doctor, or emergency room responsible for the damages you have endured.
Filing A Medical Malpractice Claim For Surgery Mistake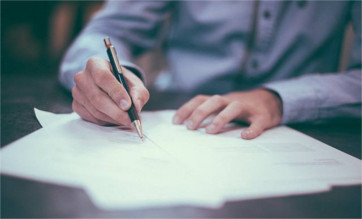 Filing a medical malpractice lawsuit for a surgical mistake can often be a challenging process. That difficulty is lessened with the assistance of a qualified attorney who has experience in medical malpractice. Within any malpractice lawsuit, you must be able to prove the negligence of the healthcare professional. Listed below is a list of some of the more common surgical mistakes that can arise on the operating table.
Wrong Site Surgery: Occurs when a surgeon operates on the wrong portion of the body. When this happens, healthy organs may be wrongfully removed or damaged
Unnecessary Surgery: This form of surgical mistake can occur at an any of the steps of the surgical process. For instance, a patient can be misdiagnosed, and an unnecessary surgery can be recommended, or when the surgeon is incompetent and lacks the skill to perform the correct surgery
Damage To Internal Organs: This can happen when a surgeon mistakenly punctures or perforates an organ, artery, connective tissue, or any other internal body part. This can be a common surgical mistake or a mistake made out of the surgeon's negligence or lack of efficient skill.
Instruments Left Inside The Patient's Body: Sometimes surgical instruments can be left inside the patient's body. These surgical instruments can be sponges, retractors, and surgical blades.
Infections and Complications: If a surgical instrument is not properly sterilized, a patient can receive an infection from bacteria that can remain on the instrument. This can also occur when operating rooms aren't efficiently disinfected or if the surgical team does not fully clean themselves before touching the patient or the surgical tools.
To prove the negligence of a medical professional, you must be able to show that they breached the medical standard of care. The medical standard of care is defined as the level of care that a reasonably skilled and competent medical professional with a similar background would have provided had they been under similar circumstances. This can be done through the collection of expert testimony from other medical professionals of equal skill. Once you have shown that the physician breached the medical standard of care, you must be able to then show all of the following to have a successful medical malpractice case:
The Existence Of A Doctor Patient Relationship: You must be able to demonstrate that there was an agreement between the doctor and the patient to perform the surgery or treatment
The Doctor Acted Negligently: You must be able to prove that the physician or surgeon caused you harm in a way that a more competent doctor would not have.
The Doctor's Negligence Caused The Injury: You must be able to show that 'it is more likely than not' that the negligent actions of the doctor caused the injury.
The Injury Led To Damages: You must be able to show that the sustained injury resulted in specific damages. These damages can be recorded through medical bills, medical records, a loss of wages and the loss of earning capacity.
Medical malpractice cases are considered some of the more challenging personal injury cases to argue for in court. On top of the difficulty in proving the doctor's negligence, a health care professional or hospital may have the resources to employ substantial legal consultation. So, while it is within your right to represent yourself in court when presenting a medical malpractice lawsuit, it is highly recommended that you seek substantial legal advice and assistance from an experienced attorney.
About Our Law Firm
At Normandie Law Firm, our well-versed team of attorneys with experience in medical malpractice cases can guide you through the process of filing your claim. Contact our law offices today, and we can discuss the incident, your damages, the aftermath and the best path towards earning the compensation you deserve for your damages. As a show of commitment to you and your case, every one of our clients benefits from our zero fee guarantee policy. Under this policy, you don't have to pay us for our services until we win your case. Second opinion case reviews are also 100% free of charge under our policy.Call one of our experienced lawyers for more information today.