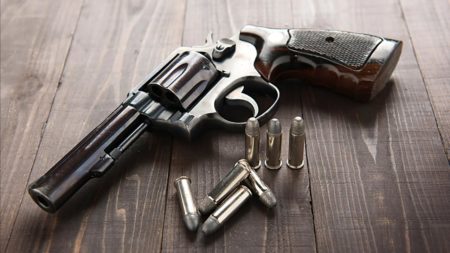 On Friday, November 3rd reports emerged of a shooting at a concert for southern style rap star BoosieBadazz in Gardena California. The shootout resulted in two people being injured. Video footage of the event showed the shooter firing into the crowd. However, authorities are still left in the dark in regards as to who opened fire on the concert goers. Arrests were made amid the shooting, and there were reports of some fights which broke out throughout the evening. There is also drone footage showing the moments that led up to the shooting, the shooting itself, and the chaos that followed. This is a tragic event that could have been avoided had the concert security adequately checked all concert attendees. If you or a loved one have suffered injury as a result of this shooting, or the chaos that followed afterward you might be eligible to file a claim for significant monetary compensation. However, when filing a lawsuit against concert security, it is in your best interest that you seek legal representation from an attorney that can guide you through the often arduous process of bringing your case from law office to courthouse. At Normandie Law Firm our experienced personal injury attorneys are committed to ensuring that our clients have all the resources they need to fight for their case in court. If you have any questions after reading this article, please feel free to reach out to our law offices for a free consultation by one of our well-versed legal advisors.
The Event Itself
A concert at a motorcycle club in Gardena California ended in gunfire on November 3rd. The resulting shootout left two people seriously injured as a result. According to reports by eyewitnesses, the shooting began at around midnight. The crowd became frantic, which posed a significant threat to more than just those caught in the path of the gunfire. Local authorities arrived shortly after, witnessing a concert thrown into chaos. The two people who were shot are reported to have suffered non-life-threatening injuries. However, others were injured as a result of the following fights scattered throughout the event. Police are still investigating the event; however, it is commonly understood that someone shouldn't have been able to walk in with a weapon had the concert security performed adequately. For this reason, victims of this incident, have every right to pursue legal action against the motorcycle club security for failing to check all attendees adequately. However, when moving forward with a personal injury lawsuit, it is important that those injured by this event seek legal representation from a skilled attorney experienced in fighting for cases of this nature.
Filing A Suit Against A Security Company
Security companies are expected to provide services that protect event goers and performers from the dangers of security breaches. A security breach could mean anything from fights at events too, regarding this article, an event goer bringing a firearm where they'd otherwise be prohibited. As such, the security guard company responsible for allowing a concert attendee to bring a weapon can be held responsible for the damages. However, there are some legal hurdles involved in suing security guards and greater security guard companies which can be incredibly challenging to take on alone. For this reason, it is highly recommended that you seek legal representation from an attorney experienced in fighting for those who have been injured as a result of the negligence or misconduct of security guards and security guard companies.
One major aspect of these kinds of lawsuits is the statute of limitations. The statute of limitations is defined as a time limit an injured party has to bring their case to court. If the injured party fails to file their claim within the specified time, they could face their lawsuit being dismissed from court entirely. The statute of limitations tends to change depending on what state the injury takes place. For example, in the State of California, a plaintiff has two years from the date of the injury to bring their case to court. It is also important to note that there are some exceptions to the statute, which can also vary between states. This is precisely where a skilled attorney would be of significant use, as they can help you understand the statute that influence your state and whether or not these exceptions apply to your case.
Victims of this incident should also consider the evidence needed to support your claim. For this incident, in particular, there is plenty of video footage detailing the events leading up to, during, and after the shooting. As well as video footage other evidence such as photographs detailing your specific damages, eyewitness accounts of others who attended the event, and medical records detailing the injuries that you suffered. This evidence can then be used to support the critical components to a claim of negligence.
For every personal injury lawsuit, it is crucial that you can effectively prove the negligence of the party responsible for the damages. In this case, victims of this shooting should be able to prove that the security staff at the event failed to protect event goers adequately, and relied on law enforcement to protect those there. Listed below are the essential elements that victims should be able to prove with supporting evidence:
Duty: The plaintiff (injured or damaged party) must be able to show that the defendant (security guard company and security staff) owed a legal duty to the plaintiff under the particular circumstances of the case.
Breach: The plaintiff must be able to show that the defendant breached said legal duty through specific actions or failure to act appropriately
Causation: The plaintiff must be able to prove that the defendant's actions or lack thereof caused the plaintiff's injuries
Damages: The plaintiff must be able to show that they endured some specific damages. This can usually be demonstrated through the presentation of medical records, a loss of wages, or a loss of potential income.
Having substantial evidence, and a credible claim of negligence can play a vital role in the outcome of your case. However, there is no better way to guarantee a successful settlement than to seek the assistance of an attorney experienced in handling cases of this nature. Having the right attorney on your side can make the difference between filing a successful claim for compensation and having your case dismissed from court entirely.
How Normandie Law Firm Can Help
No one who attends a concert should expect to be threatened by a shootout; unfortunately, this was not the case on November 3rd, in Gardena California. Had concert security been performing as intended, this tragic incident would have never taken place. If you or a loved one has suffered injury as a result of this incident, you may be eligible to file a claim for significant monetary compensation. At Normandie Law Firm our attorneys can guide you through the often arduous task of building a case, filing a claim and collecting compensation for the damages. If you file a claim with our Los Angeles law firm you may find some, if not all, of the following damages compensable to you:
All of you medical and hospitalization costs
All of your future medical care and treatment
A loss of income and loss of future earnings due to long-term recovery or permanent disability due to the accident
Compensable economic damages include loss of property or damaged property.
Compensable non-economic damages such as emotional distress, trauma, PTSD, pain and suffering, and anxiety.
Victims of this tragic incident can contact our law offices to learn more about how to receive compensation for their injuries. While our law firm is based in Los Angeles, our attorneys also practice in Oakland, San Francisco, San Diego, Sacramento, Orange County, Riverside, Fresno, and throughout the state of California.
Free Second Opinions
Other attorneys will sign you up for their firm but will disappear once your name is on the paper as they are busy signing up more cases. In these instances, their business is based more on volume and will attempt to sign up as many cases as possible. In turn, they will spend less time on cases resulting in severely reduced settlements. Our firm will not treat you like a number. We will be in communication with you throughout our lawsuit and will treat you like family. So if you already have an attorney don't worry, we'll give you a second review of your case 100% free of charge.
Zero Fee Guarantee-No Upfront Fees Ever
If you contact our law offices today, we can walk you through the complicated process of filing your claim utterly free of charge. As a show this commitment to you and your case we offer our clients the benefits of a zero fee guarantee policy. Under our zero fee policy, all clients don't pay for our services until their case is won. If you feel in need of a second opinion, second opinion case reviews are also free under this policy. Please, feel free to give us a call, and we can guide you down the path of receiving proper compensation for your damages.