Blood Draw Nerve Damage Medical Malpractice Lawsuits – Venipuncture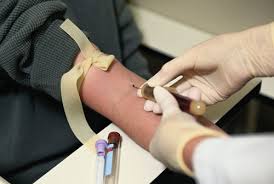 Every years thousands of patients across the United States suffered serious injuries caused improper drawing of blood in medical facilities and hospitals across the country. Nurses, medical assistances and libratory personal must follow strict procedures when drawing blood. A claim for medical malpractice can be established when the failure to follow such medical procedures is a cause of the injuries suffered by the patient. In many instances medical practitioners fail to notice clear signs of the mistakes they are making while performing the procedure of drawing blood. Victims have the right to seek compensation for harms suffered as a result of any type of medical procedure or testing conducted.
Nerve Injury from Improper Drawing of Blood
Venipuncture perhaps the most common procedure performed in the medical field. Specific types of nerve injury including peripheral nerve injuries are a common result blood drawing.
Post – Tourniquet Syndrome
Or PTS is identified by pronounces and prolonged swelling of the extremity. In most cases PTS is caused by blood that has been drawn returning to the body after the medical practitioner has released the tourniquet. A similar ailment that commonly strikes individuals who have had their blood drawn is Comparative Pressure Syndrome. This take place when during a prolonged tourniquet duration a combination external compression and an increase in compartment contents results in an increased level of tissues damages manifested in pain. Other medical complications which may take place include..
(1) Digital necrosis
(2) Toxic reactions or chemical reaction
(3) Thrombosis.
(4) Thermal tissue damage
(5) Pressure sores.
Recovery Available in Medical Malpractice Claims
Individuals who have suffered  nerve damages or other injuries due to the negligence of a medical facility have the right to seek compensation from all at fault parties. Specific categories of compensation available in such case include the following…
All medical and heath related charges.
All future medical and rehabilitation needs.
All economic damages including loss of wages and loss of income.
Non-economic damages – pain and suffering and punitive damages.
Attorney Consultation Available: If you or a loved one have suffered from severe injuries including nerve damage due the failure of a medical practitioner to properly draw your blood and have any legal questions feel free to contact our law offices. All legal consultations regarding your case are provided my our legal team free of charge.