Bicycle Accident Alabama Street Redlands 7-29-2017
Bicyclist Accident in Redlands

Our law firm is currently investigating the possibility of personal injury and wrongful death lawsuits in connection with an accident that happened July 29th.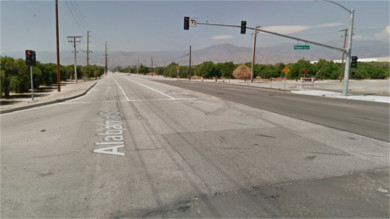 According to local authorities in Redlands, a bicyclist was killed after being struck by two drivers' mid-Saturday morning, on July 29, 2017. The victim was as a 55-year-old San Bernardino man who has yet to be fully identified. As stated in the report, the victim was riding a motorized bicycle and was headed southbound on Alabama Street when he was struck by another vehicle. According to police, the vehicle left the scene. Moments later, a second car hit the victim while he was still down. Fortunately, the second driver remained by the victim's side until authorities arrived. The victim was then taken to Loma Linda University Medical Center, where he would later die from his injuries. The first driver, an unidentified 20-year-old-man, reported the collision to Redlands police, two hours after the incident had occurred. Police later located his 2010 Subaru Impreza a short distance from the crash site. Redlands police have not made any arrests related to this fatal collision which is still under investigation.
If you or a loved one has suffered any personal injuries as a result of the misconduct of others behind the wheel, you may be entitled to monetary compensation for all the damages that you and yours have endured. If you file a claim you could find some, if not all, of these following expenses reimbursed to you:
All of you medical and hospitalization costs
All of your future medical care and treatment
A loss of income and loss of future earnings due to long term recovery or permanent disability due to the accident
Compensable economic damages include loss of property or damaged property.
Compensable non-economic damages include emotional distress, trauma, PTSD resulting from the accident, pain and suffering and anxiety.
How Our Law Firm Can Help
Victims of this incident or incidents like this one can contact our law offices to learn more about how to receive compensation for their injuries. Our team of well-versed attorneys is committed to being transparent to all of our clients.  We believe that the key to any successful business is through building a trust with our clientele. Under our zero fee policy, all clients don't pay a dime until their case is one. If you feel in need of a second opinion, second opinion case reviews are also free under this policy. Call now for a free consultation by one of our compassionate attorneys.