Oulr law firm is actively pursuing claims against Daiichi Sankyo the manufacturers of the blood reassure lowering medication Benicar for the developments of severe to life threatening gastro-intestinal disorders including chronic diarrhea and extreme weight loss. According to a recent medical study by the Mayo Clinic Severe Spruelike Enteropathy has been linked to the use of Benicar. Other drugs containing the active ingredient Olmesartan linked to the development of severe GI complications include Zicor and Azor.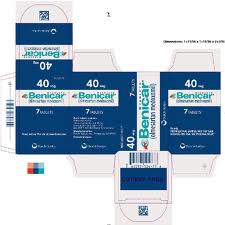 Our Legal Practice: Our law firm is able to represent clients who have suffered harm due to the use of a defective and or dangerous pharmaceutical drug across the United States including the California communities of Los Angeles, San Diego, San Francisco, and Sacramento. If you of a loved one have been diagnosed with severe gastro intestinal disorders while in the heart pressure medication Benicar contacts our law offices. All legal consultations are provided by our defective drug attorneys free of charge.
Dangerous and Life Threatening Side Effects Caused the Use of Benicar
The use of Benicar has been linked to symptoms that have been wrongfully associated with gastrointestinal disorders such including Celiac Disease, Ulcerative Colitis and Crohn's  Disease. Such symptoms include but are not limited to..
Vomiting and nauseas
Chronic diarrhea requiring hospitalization
Severe weight loss
Moderate to severe abdominal pain
General sense of fatigue and malaise
Inflammation of the intestinal wall
Acute to Chronic kidney failure
Issues with swallowing properly
Compensation Available for Victims Severe Health Side Effects Due to the Use of Beinicar
Persons who have suffered grave harm due to the use of dangerous medications may be entitled to compensation for all harms suffered. Specific types of harms recoverable in personal injury – defective product claims include the following..
All present and future medical and rehabilitation expenses
Economic Damages – including lost wages and loss of income capacity in the future
Non-Economic Damages – including pain and suffering as well as mental anguish
Punitive Damages – such damages are compensable in extraordinary circumstances when an at fault party acted with the intent to cause harms
Attorney Consultation: If you or a loved one have suffered harm due to the use of the blood pressure medication Benicar contact our law offices to receive a free no cost case evaluation and legal consultation.
Further Information
Mayo Clinic – Severe Spruelike Enteropathy Due to Use of Benicar