Bean Bag Recall Lawsuit – Wrongful Death Claim Attorney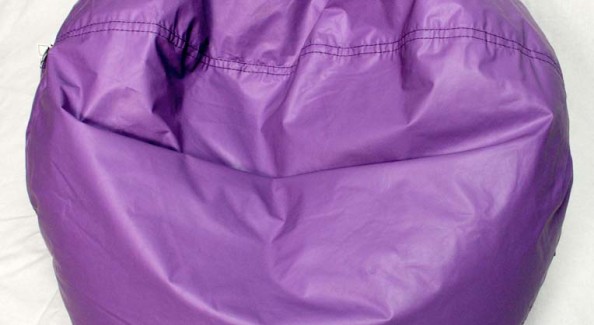 The Consumer Product Safety Commission along with manufacturers have announced a voluntary recall of bean bag chairs produced by Ace Bayou.  According to investigators the "zippers on the bag chairs can open and children can crawl inside, get trapped and suffocate." A 13 year old and a 3 year old have suffocated and died due to this issue. In accordance, the New Orleans Louisiana based company has issued a recall of more than 2.2 million of the bean bag chairs.
Filing a Defective Product Lawsuit and Wining Your Case in the Court of Law
There can be several ways to prove the existence of a defect in a consumer product. Some of the most common types of defect under product liability laws include the following.
1. Defect in the products original design: A design defect can be established when the manufacturing fails to use an alternative and safer design.
2. Defect in the manufacturing process of the consumer product: A manufacturing defect can take place the item sold to the consumer is markedly different and as a result more dangerous than the original design initially conceived.
3. Defect in labeling: Also referred to failure to warn.
Steps to Take if Injured
There are several initial steps which should be taken in order to protect your right to recovery for injuries suffered.
1. Documentation of Your Injuries: Seek medical assistance as soon as possible. Seek medical care for all harms you may have suffered.
2. Do not attempt to exchange the defective product or return it to the store.
3. Do not throw away the defective furniture.
4. Keep the purchase receipt.
5. Contact a defective product attorney.
Compensation Available for Victims
Persons who have suffered serious harm have the right to seek compensation for all damages incurred from all liable parties. A calculation of case value is predicated on several significant factors unique to each case. Some of those factors in presented below.
The extent and severity of the harm suffered by the plaintiff as a result of the negligent or harmful action of manufacturers and distributors of defectively designed products.
Requirement for medical expenses and future rehabilitation case due to the injuries incurred.
Loss of wages and future moss in earning capacity resulting from the harm suffered.
Pain and suffering calculation including emotional distress and mental trauma manifested in PTSD and depression.
Availability for punitive damages: In many cases punitive damages can be awarded when the at fault (liable) party acts with either the intent to cause harm or knowledge the such action have a high probability to result in significant harm to a consumer.
Wrongful Death Claims
The death of a loved one, particularly a minor, is a great tragedy. In most jurisdictions across the United States, certain relatives of the deceased have the right to seek financial compensation for the death of a loved one via the filing of a wrongful death cause of action.
Attorney Consultation Available: If you have any further legal questions concerning injuries due to the recently recalled Bean Bag chairs manufactures by Ace Bayou feel free to contact our law offices. All legal consultations and case analysis reviews are provided by our attorneys free of charge.
Further Reading: