Every year, hundreds of individuals suffer severe injuries and death resulting from collapsing balconies and porches. All too often, such collapses are wholly the result of negligent and wrongful actions of individuals charged with the proper care and upkeep of the property. Our skilled attorneys with experience in balcony and deck injury cases can help you receive fair compensation for your damages.
Common Causes of Balcony Collapse
Common causes of collapsing balconies can include failure to properly construct the balcony, failure to provide for its proper and routine maintenance, overcrowding of the platform (resulting in excess weight which cannot be supported by the structure), and failure to inspect for and replace loose joints and screws.
Common Injuries: Some of the most common injuries associated with falling and collapsing balconies include the following…
Spinal cord injuries
Traumatic brain injury
Facial and bodily lacerations
Broken bones and cracked ribs
Ocular injuries resulting in the loss of eyesight
Winning Your Case – Premises Liability Cause of Action for a Collapsing Balcony or Porch
The vast majority of personal injury cases are predicated on a negligence cause of action which requires the proving of four significant elements. You can have a much easier time proving these points with the assistance of an expert lawyer experienced in balcony and deck injury cases. The elements are provided below.
1. The at-fault party owes a duty to the injured party.
2. The at-fault party was in breach of his or her duty to the injured party.
3. Causation – the breach of the duty was the foreseeable and "but-for" cause of action. "But-for" is stated as "But for the action or inactions of the liable party the harm suffered by the victims would not have taken place."
4. Injuries – there are actual and presentable injuries suffered by the injured party.
Without the assistance of an accomplished attorney who has experience in balcony and deck injuries, you find it extremely difficult, it not impossible, to prove these elements in a court of law.
Premises Liability Laws: Establishing Liability Against Property Owners and Operators: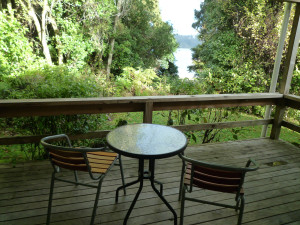 Individuals who lawfully enter the land of a property owner, including buildings on the premises, are owed a certain duty of care. The level of care is determined by the relationship of the property owner with the individual entering the property. Invitees, individuals who enter a property for a business transaction (i.e. purchase of a product) are owed the highest duty of care and must be protected from any known and knowable harm on the property. Moreso, property owners owe invitees a duty to properly and routinely inspect their property for harm and warn entrants of any potential harms on their property.
If a property owner does not adequately warn an invitee of a danger, resulting in harm, he may be able to be sued for his responsibility. A top attorney with expertise in balcony and deck injury lawsuits can help.
Compensation Available for Victims of Personal Injury
Victims of personal injury are entitled to compensation for all harms suffered. The specific types of injuries and damages compensable in personal injury causes of action include:
All medical and hospitalization costs including past and future rehabilitation care.
Economic damages – including damage to property, loss of income, and future loss of earnings potential.
Non-economic damages – including pain and suffering, emotional trauma, and mental anguish.
One of our experienced lawyers can help bring you the maximum compensation allowed under the law.
Attorney Consultation Available
If you have any further legal questions regarding liability and compensation for injuries caused by falling balconies, feel free to contact our law offices tolls free. All legal consultations regarding your case are conducted free of charge. There will always by an experienced attorney waiting for you, and he will be willing to answer all your questions.
Contact Normandie Law Firm today to speak to an experienced attorney who has adequate experience handling balcony and deck injury claims.