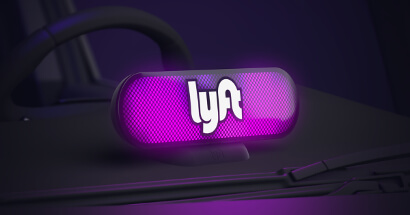 If you or a loved one has been injured in an accident involving the app-based rideshare company, Lyft, you may be entitled to file a claim for compensation for the damages endured. App-based rideshare services, like all common carrier services, are responsible for the safety of their passengers. When this level of security isn't upheld, a lawsuit can be filed against the said company. At the top-rated Normandie Law Firm, our qualified attorneys with experience in Lyft accident cases can assist you in building your case and filing a claim for compensation. Contact our top Los Angeles law offices today and receive a free consultation with an accomplished attorney with expertise in Lyft injury lawsuits.
Lyft The Rideshare Company
Lyft is one of the many app-based rideshare companies that have become more and more popular over the last couple of years. Lyft started in 2012 in the city of San Francisco in California. Today Lyft operates in approximately 300 U.S. cities and provides roughly 18.7 million rides a month. Lyft and other similar rideshare companies are incredibly convenient as a personal ride can be hailed with ease from your smartphone. This ease has caused a significant boom in business for companies like Lyft, and with this sudden growth and popularity, accidents are bound to happen. Listed below are some other app-based rideshare companies similar to Lyft:
Uber
Gett
Juno
Curb
Via
Summon
Bridj
Way2Ride
Arro
Flywheel
Lyft and all of the previous rideshare companies are responsible for ensuring their passengers are transported safely to their chosen destination. When a passenger is injured while using Lyft's rideshare service, the passenger can file a lawsuit for the damages. The injuries that a passenger can sustain in a rideshare vehicle accident are just as severe as the injuries that a passenger can sustain in any other similar auto accident. Some common injuries that an individual can endure in a rideshare auto accident are bulleted below:
Brain and head injuries: The brain is considered the most important and most delicate part of the body. Brain injuries can range from minor brain bruising to serious TBIs (Traumatic Brain Injuries) that can be life-threatening.
Neck Injuries: neck injuries can range from whiplash to more severe nerve damage and even death.
Spinal Cord Injuries: spinal cord injuries can be incredibly serious, as the spinal cord contains the center of the nervous system. When this system is damaged, the victim can endure serious injuries that can lead to nerve loss and paralysis.
Back Injuries: back injuries can cause prolonged damages that can last a lifetime if severe enough.
Facial Injuries: From minor lacerations to permanent facial scarring, damages to the face can alter an individual's life forever, and the surgery required to treat facial scarring can often place a significant financial burden on the victim.
Internal Injuries: The impact of an auto collision can cause internal lacerations that can be difficult to treat, and in severe cases can lead to death.
These injuries, in their more severe cases, can cause prolonged damage, and in occasions can require extensive hospitalization. These medical treatments can place a heavy monetary burden on the victim of these accidents, and when they occur at the fault of another, that victim is entitled to file a lawsuit against the at-fault party. For more information, get in touch with a skilled attorney with experience handling Lyft accident claims.
You & Your Case
Clients come into our law offices seeking legal advice, often ask our experienced lawyers a broad range of questions that often crop up quite frequently. Some of these commonly reoccurring questions can include:
How much is a Lyft case worth?
How much is the compensation for Lyft accident lawsuits?
What is the average settlement value of a Lyft accident?
What is the average value of a Lyft case payout?
To determine the value of any case, one must calculate the specific damages endured. For this reason, it 's hard to generalize the value of any case or the average settlement amount for that matter. An average settlement amount cannot be accurately determined because the value of any one case can distort the entire average. Presenting this distorted average value to a client could be misleading as there is no guarantee that their case will fit into this average.
However, that is not to say that value cannot be estimated. The best way to get a rough approximation of your case or your case average is to reach out to an experienced attorney to help you calculate the damages endured. These calculable damages often fit into three categories: economic damages, noneconomic damages, and punitive damages.
Economic damages often make up a significant portion of a settlement amount. These elements of economic damage compensation are listed below:
Past Medical Bills: Hospital treatment can be incredibly expensive, and compensation for them often make up a large portion of a settlement amount. These are the medical bills for the treatment of the initial injury.
Future Medical Bills: Future medical bills are the costs of hospitalization or treatment needed after the treatment for the initial injury but is still caused by the initial injury.
Loss of Income: These compensatory damages are meant to reimburse the victim for any wages lost from the injuries. This is found through a thorough examination of salary history and can include sick and vacation time.
Loss of Potential Income: Sometimes injuries can be so incredibly severe that the victim may never be able to perform at the level they had performed at prior. A complicated formula is used to discern that amount. This formula involves the thorough examination of a victim's projected earnings and the impact that the damages may have had on the victim's ability to find and perform future work.
As well as economic damages are noneconomic damages, noneconomic damages are often referred to as general damages, and they provide compensation for losses that are difficult to place a monetary value on. Skilled personal injury attorneys can assist in determining this amount. Some of these calculable noneconomic damages include the following:
Pain and suffering: This is the amount a victim can be compensated for the pain and suffering caused by the injuries. The amount is calculated by the use of a pain multiplier, which asks the victim to identify their pain on a scale of one to ten. In most cases, the more severe the pain is, the more likely it is that the victim will receive a higher settlement amount.
Emotional Distress: This form of compensation is offered for any emotional trauma a victim may have endured due to their injuries. This amount can vary from state to state, as different states identify the value of emotional distress differently.
Loss of consortium: Loss of consortium is often added to the value of your case when the injuries are so serious that the victim's loved ones are deprived of a normal loving relationship and companionship.
The last form of damages that can be compensated are punitive damages. Punitive damages are often considered to be incredibly difficult to argue for. Punitive damages are added to a case's value, as to punish the defendant or to deter them from engaging in similar conduct in the future. A lesser attorney will usually settle a case without attempting to argue for punitive damages, even after their client may have requested them. Our expert attorneys at Normandie Law Firm, however, are committed to ensuring that all of our clients receive all of the damage compensation that they demand.
How Normandie Law Firm Can Help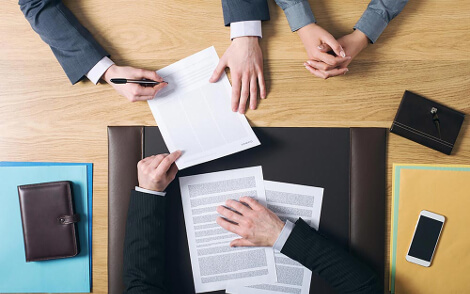 Having an attorney who has experience in Lyft accidnet cases on your side can mean the difference between filing a successful personal injury lawsuit, and having your case dismissed from court. At Normandie Law Firm, our skilled team can guarantee that you receive all the resources necessary to fight your case and earn the compensation that you deserve for your damages.
FREE CONSULTATION: As a display of our commitment to you, all of our clients are offered the benefits of our zero fees guarantee policy. This policy ensures that you do not pay a dime until we fight and win your case. In the unfortunate event that we do not win your case for you, you don't have to pay us anything. If you are having doubts about your current attorney or if you would like a free second opinion on your case, contact us. A lawyer experienced in Lyft injury cases will be able to take your call.