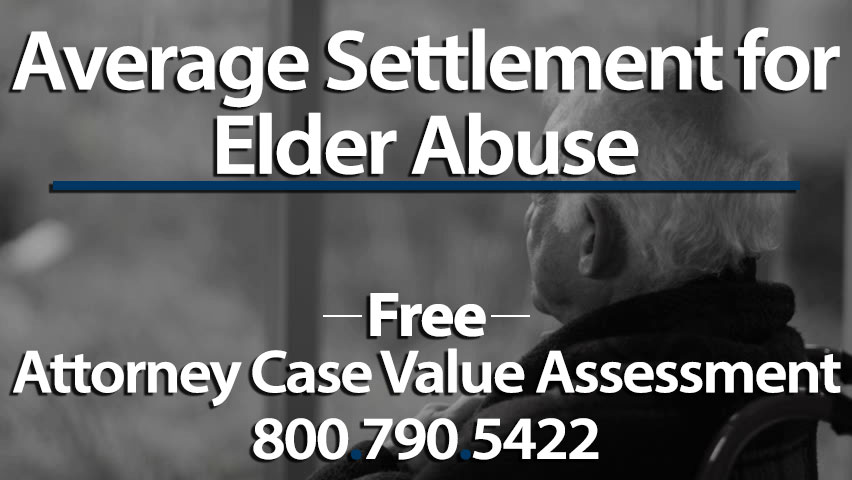 Abuse can come in many forms and affect people in a number of places. It may occur where you least expect it, or it may be concealed by authorities in charge. Elder abuse usually happens in nursing homes, assisted care facilities, or in patients' homes who have hired caretakers. For many families, it is already difficult enough to place a loved in a nursing home, and having to worry about the potential for abuse can cause even more stress; not to mention the toll the actual abuse can take on the victims themselves. Here at the top-rated Normandie Law Firm, our experienced lawyers will fight for the fair treatment of any loved ones you have in a nursing home, and if any abuse occurs, we will extract the maximum settlement possible. Our clients often come to us with questions about the legal process and what they can possibly earn in nursing home abuse cases. Examples of these questions include:
What is the average value of nursing home cases?
How much are nursing home neglect claim settlement amounts?
My parent was abused at a nursing home. Can I sue?
Nursing Home Abuse Information
Nursing home abuse can take many forms. When we heard the word "abuse," we automatically think of physical violence, as in the form of domestic abuse, child abuse, or sexual abuse. While acts of physical violence do count as abuse, there are many others.
Physical abuse involves causing physical harm to an elderly patient. Some elderly patients have been slapped, punched, pinched, beaten with foreign objects, pushed, shoved, and harmed in other ways. The caretakers who commit these acts may have violent streaks, be unruly, be mentally off, or have a lack of empathy towards others; as a result, the elderly are treated like schoolchildren that can be hit. This elder abuse can be used as grounds for numerous types of claims, including a criminal lawsuit against the perpetrator and a negligence lawsuit against the facility.
Neglect involves actions that result in the harm of an elderly patient without the perpetrator actually committing an act. For example, if an elder has limited mobility, it would be wise to make sure that she's not falling out of bed at night, or that she does not need to go to the bathroom unassisted. She may slip and fall if she does not receive any help. These are simple forms of neglect; a more apparent form is when caretakers outright ignore needs of the elders, resulting in bed sores and infections from unsanitary conditions or no daily movement. Alternatively, a caretaker may not be paying attention to an elder, resulting in a trip and fall. He may not consider this to be a big deal and not report it to any supervisors, but the elder may have sustained serious injuries in the accident. This can easily lead to severe health problems in a very short amount of time.
The elderly may also be misdiagnosed by physicians at nursing homes, leading to inaccurate or ineffective treatment with negative side effects. Caretakers may steal from the elderly or from the elderly's home. These crimes may also fall under a nursing home abuse case or nursing home neglect case.
Whichever the case, contact an experienced attorney for more assistance.
Examples of Verdicts and Settlements
It is not easy to determine the settlement value of an elderly abuse claim. Each case is different, having different scenarios and facts, and is presided over by different agents, lawyers, juries, and judges. There is no formula for determining what you will earn in a payout from a nursing home abuse claim. An accomplished attorney with expertise in nursing home abuse injury lawsuits will be able to give you an estimate. However, you can use these sample verdicts to get a general idea of how much is awarded in terms of damages:
A 74-year-old resident of a nursing home in Illinois was beaten to death by another patient who shared the room with him. The family of the resident filed a wrongful death claim against the nursing home, citing negligence. They received over $1,300,000 in damages.
In Virginia, a nursing home resident with a mental impairment was left alone by caretakers while he smoked a cigarette. Not being in his right state of mind, he was unable to control himself and wound up igniting nearby materials, leading to his severe burns and eventual death. This was a breach of the Nursing Home Care Reform Act; the caretakers did not properly monitor their resident, and a tragedy happened. The family of the patient received a settlement of $1,500,000.
An elderly woman fell in the bathroom of a nursing home when she was left alone. She fractured her left femur, which required surgery to fix. In the end, complications from the surgery led to her passing away. Her family sued the nursing home for negligence and improper monitoring, and her family members received $750,000 in damages.
The value of nursing home abuse cases cannot be accurately determined by regarding previous data. In fact, national averages may be skewed; higher averages generally mean that some cases have been outliers, reaching settlements in the millions of dollars (as those above) that inflated the average itself. Many cases are settled for small, five-figure sums, and others are thrown out altogether. An expert attorney who has experience in nursing home abuse cases can give you more details.
Possible Restitution
If your loved one has been the victim of nursing home abuse, you may be entitled to numerous damages. Filing a normal personal injury claim can net you:
Medical Expenses: Any medical expenses accrued from the damages sustained at a nursing home can be covered. This includes hospitalization, surgery, medication, physical therapy, and more. Further, medical expenses that are expected to rack up in the future are also covered as well.
Property Damage: Some instances of elderly abuse also include thievery or destruction of property. It is wise to include this in your claim, as no person should be on the receiving end of theft and not be reimbursed.
Pain and Suffering: These damages include emotional damage, psychological abuse, anxiety, fear, PTSD, and mental scarring resulting from injuries. Although these damages do not have dollar amounts, they are worth a lot in settlements.
Punitive Damages: You can pursue punitive damages if the responsible party acted with the express intention of causing harm or if there was gross negligence involved. Punitive damages are awarded in the absence of criminal charges; they are doled out with the intent to punish the perpetrator further to ensure that something like this does not happen again. Only skilled attorneys with experience in nursing home abuse cases can argue for punitive damages, as many judges and juries see them as excessive.
If you file a wrongful death claim, you may also be entitled to funeral costs, loss of consortium, and more.
Request a Second Opinion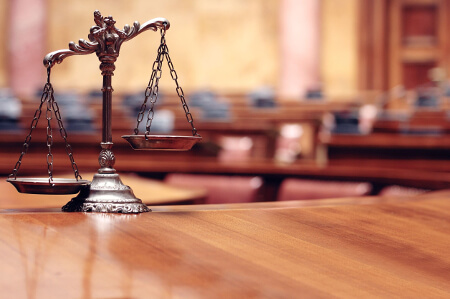 Many of our clients who contact us with questions about the average case value of a nursing home abuse case are already being represented by an attorney. However, many attorneys are lazy and unwilling to put in the proper amount of work to not a fair settlement; they are concerned with paying themselves as much as possible as quickly as they can, and they speed through case after case, not caring about the outcome so long as they make money. A qualified lawyer experienced in nursing home abuse cases can help you determine if your attorney is acting in good faith or not.
FREE CONSULTATION AVAILABLE: If you feel that you are being misrepresented by your attorney or that your case is worth more than what is being offered, come to Normandie Law Firm for a second opinion. We will give you a free consultation on what we believe you can earn and what you should do next if you wish to switch attorneys.
At Normandie Law Firm, one of the top firms in the city, we guarantee that our empathetic and compassionate lawyers will work hard to bring you fair compensation and give your case the attention it deserves. We will not rest until we have brought you justice in the form of an adequate settlement. All of our cases come with a zero fee guarantee – meaning you don't pay us any money unless and until we win. If we lose, you owe nothing. We do this to guarantee your financial security; you should not pay out of pocket for legal representation.
To speak to an attorney with experience handling nursing home injury claims who will give you more information about the average compensation for a nursing home injury lawsuit, call Normandie Law Firm today. You will receive a free consultation where we discuss your case, what you can earn, and the legal process.