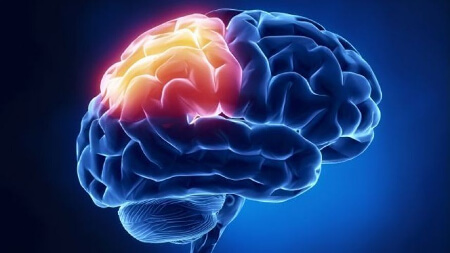 In the wake of any injury, a victim is likely to be curious over what he can earn as compensation if he pursues legal action against the responsible party. In the case of a traumatic brain injury, the victim or victim's family may want more information on what can be earned to help with all costs surrounding the injury. At Normandie Law Firm, one of the top-rated firms in Los Angeles, we know that many people are not aware of all the different factors that go into determining the worth of a case or guessing at a possible settlement amount. The type of claim filed, for example, dictates the types of damages you can pursue, and it is important to select the relevant lawsuit. Brain injuries are serious and we advise all our clients to do their own research to have a better picture of the scenario they are about to be embroiled in. Even still, we are here to help, and our clients will ask our experienced lawyers questions about brain injuries and what they can expect to earn. Examples of these questions include:
What is the average compensation of traumatic brain injury lawsuit settlements?
I got a head injury at work. How much will my brain injury settlement be?
What is the average case worth of a mild brain injury?
How much is a traumatic brain injury claim worth?
Brain Injury Information
A brain injury is a wound that affects the brain through some sort of trauma. They can be less debilitating, in the case of a mild brain injury, or more severe, as with a moderate brain injury. The extent of a brain injury is usually determined by how much force affected the area and the lingering results of the wound; for example, a simple slip and fall may have lead to a concussion with a few days' worth of concussion symptoms, but after a few weeks, the victim returned to normal. This would be considered a mild brain injury, one that would not get a hefty settlement if legal action were pursued – not compared to someone who falls down the stairs and suffers brain damage and is in a coma, for instance.
Brain injuries are most commonly found in victims of head trauma. These victims may be involved in car accidents, falls, or equipment accidents. Whichever the situation, it is important to seek the assistance of a qualified attorney with expertise in brain injury lawsuits if you were harmed due to the negligence of another party.
Car Accidents
When involved in a car accident, your body usually ricochets off the nearest objects because of the impact, regardless of whether or not you were wearing a seatbelt. This is the reason many people suffer bruises, fractures, and broken bones to many different body parts, such as the chest, abdomen, arms, legs, and back. Your head, however, may bounce off the headrest, window, roof, steering wheel, and even the windshield. This can cause swelling, bleeding, concussion, brain damage, and even a coma if struck in the right place.
When involved in a car accident, you should take care to rely on medical treatment first before even considering legal ramifications. You can use the ensuing police reports and witness accounts to build your case. In most situations, you will be able to file a personal injury claim against the responsible driver for the accident. A personal injury claim can allow you to collect compensation for medical coverage, lost wages, pain and suffering, and punitive damages.
Punitive damages are additional monetary payouts that are meant to punish the defendant. Courts often view these damages as unnecessary, however, and it is very difficult to win them. For this reason, only an accomplished lawyer with experienced handling brain injury claims will be able to acquire them for your settlement.
Work-related Incidents
There is the chance that a brain injury that occurred in a car crash happened while you were on the clock driving for your job; this would net you a worker's compensation claim with your employer as well as a personal injury claim against a driver.
However, there are other ways that worker's compensation claims can come about in the wake of a brain injury. For example, mechanics work on automobiles and other vehicles all day in garages that are filled with dangerous tools, heavy machinery, and unwieldy equipment. There is the chance that the slippery or greasy floors can cause mechanics to slip and fall, hitting their heads on the concrete ground or one of the many nearby objects. This can easily cause a concussion and loss of consciousness.
In another fashion, mechanics can have equipment like lifts and jacks fall on them, causing injuries and wounds to the head. These injuries can be debilitating, especially if the equipment were made of a heavy metal or fell from a great height.
Any injury that occurs at the workplace is calculated slightly differently than one sustained elsewhere: worker's compensation will cover lost wages and medical costs, but not pain and suffering, nor does it offer the option for punitive damages. It does, however, offer the potential to secure disability benefits for either a short time or a permanent time.
An expert attorney who has experience in worker's compensation cases will be able to help you move forward.
The Worth of a Case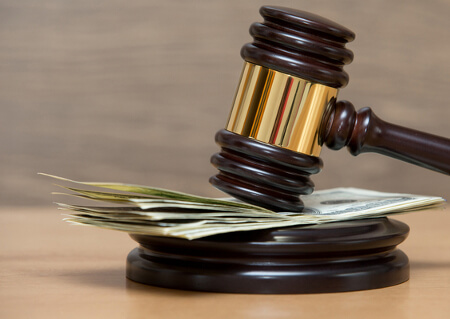 Calculating the worth of your case is done by considering many factors of the claim. For starters, medical expenses and lost wages are often calculated together, followed by general damages that do not have monetary value, such as pain and suffering and punitive damages. These are then added together. The jury, if the case goes to court, will also consider the extent of the damage, including whether or not you will be able to work or seek work in the future, how your quality of life changed, and how much the injury affects your daily tasks. The more extensive the damage, the more likely you are to receive a sizeable settlement.
The average value of a brain injury case, thus, varies from client to client. Some of the more debilitating injuries have caused parties to settle for millions of dollars, while more mild injuries like concussions and headaches have netted only a few thousand dollars. There is no universal compensation calculator for determining brain injury settlement amounts.
Contact one of our skilled attorneys with experience in brain injury cases to discuss the potential value of your case.
Free Second Opinions
It is important to have a lawyer who can accurately gauge your case worth and provide you with the necessary services to get you more than just the average settlement for traumatic brain injury. You may already have an attorney who is not paying close enough attention to your case. He may be busy signing up more cases, speeding through litigation processes to get the fastest settlements possible instead of the fairest, or merely lazy and unwilling to put in the work required to get you well above the average payout.
Our firm is different. To us, you are a human first and a client second; we prioritize your health and safety above all else, and we feel that a settlement to help you recover is important. Medical bills are costly, as is getting an injury as a whole; you deserve to be treated with fairness and respect from your chosen law representative, not taken advantage of.
We are willing to offer you a second opinion on your case if you feel you are not receiving the necessary help you deserve. Our attorneys will help you understand parts of the case that may be unclear as well as discuss what the average brain injury settlement actually is. Our promise is to work hard and aggressively to bring you more than just average compensation. A lawyer experienced in brain injury cases will be able to help you take legal action.
Free Consultations and Zero Fee Guarantee – No Upfront Fees, Ever
Normandie Law Firm offers each and every one of our clients a free consultation about his or her case. We want to make sure all of our clients have adequate information about the legal process and will not be taken by surprise at any events that transpire; we believe knowledge and education are important and goes a long way for victims, as a better understanding of their claims is greatly beneficial to their cooperation and expectations. Further, our top law team believes in transparency when we consult with clients.
Not only that, but our law firm also operates on a zero fee guarantee foundation. We do not ask for any fees out of pocket for our legal representation – it is provided to you as a free service until the case is settled or denied. If we lose your case, you owe us nothing whatsoever; if we win, our fees come from the settlement amount, and you suffer no economic or private loss.
If you have suffered a traumatic brain injury and want to know more about possible compensation amounts, contact an experienced attorney at Normandie Law Firm today.