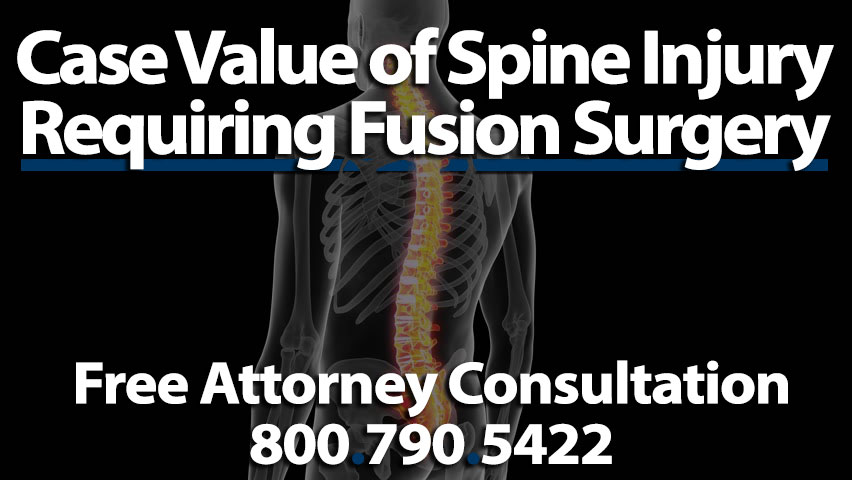 Injuries to the spine can put you out of commission for weeks or months. It becomes difficult to move or complete daily tasks, and you are generally unable to go to work while recovering. Some spinal injuries require cervical fusion, which can greatly limit mobility for the rest of your life. If you received a spinal injury due to the negligence of another party or if you were wounded at work, you may be entitled to monetary compensation for your damages. Our experienced lawyers at one of the top law firms in the city, Normandie Law Firm, can help you earn a fair settlement for your injuries. Clients often call us with a desire to know more about the circumstances surrounding spinal injuries and what kind of procedures must be done to correct them. They also ask us questions like:
What is the average settlement value of spine injury requiring fusion surgery?
What are some average settlement amounts for spine injury needing fusion surgery?
How much is a spine injury case worth if it required fusion surgery?
Spinal Fusion Information
When you sustain a severe injury to your spine, there may not be many options besides spinal fusion. Spinal fusion involves joining certain bones in the spine so that the damage is minimized. For example, a ruptured disc that was left untreated may have caused additional damage and could not be fixed. It was likely removed and a bone graft was substituted in its place, held together with metal screws or plates to immobilize the area to prevent slipping or other damages.
Fractures may also necessitate spinal fusion; a fracture that is not properly treated can lead to paralysis and joining the vertebrae together will lessen the friction between the two. This is used as a preventative measure as well as a stabilizing technique and can promote new bone growth. Alternatively, severe misalignment of the spine by way of scoliosis or similar conditions can be fixed by fusing vertebrae together.
The problem with spinal fusion lies in the time afterward. Although your spine may be fixed and no longer at risk for collapsing or causing you intense, pain, you may suffer negative side effects, such as lack of neck mobility, decreased strength, and a permeating ache. The risks also include a rejection of the bone graft, additional spinal cord injury, nerve damage, or more. These risks are compounded by the fact that cervical fusion surgery can be performed through either the front of the neck or the back. Different incision sites can take much longer to heal and are open to more potential for infections and such.
Generally, spinal fusion surgery takes place in those who have sustained severe damage to their backs in one way or another. Many times, people who are involved in car accidents suffer jolting injuries that can rupture discs or wound their spines. The spine is a strong structure, but being struck by a vehicle that weighs a few thousand pounds and is traveling over 20 mph can cause irreparable damage. Further, you may have slipped and fallen while out or at work. An impact such as a fall can crack vertebrae, damage discs, and cause fractures up and down the spine.
For more details, reach out to an expert lawyer experienced in spinal cord injury cases.
Case Value of Spine Injury Requiring Fusion Surgery
If you have suffered a spinal injury by way of a car accident, accident at work, medical malpractice, or a malfunctioned product, you can pursue legal action and seek compensation for your damages. However, it is important to note that not every case is the same, and the payout for each one varies. The average compensation for a spinal fusion claim, for instance, is in the six-figure range; this is an inflated amount, however, because outliers boost the average value. A settlement that won $7,000,000 dollars, for instance, would pull the average up by a lot. The median of spinal injuries is more telling, and an attorney who has experience in spinal fusion cases will be able to give you more in-depth information.
What is crucial in spinal fusion cases is the age of the victim. Younger individuals tend to get lower amounts of compensation than older people do; this may be due to the fact that younger people tend to heal faster and the injury affects them in less impactful ways. A college student may not have a career and family to provide for like a man double his age; thus, the older gentleman would likely earn more.
However, there is no way to determine your case worth with a high degree of accuracy, since each case is different from one another. You can observe similar cases and verdicts below and see if your injuries are similar. An accomplished attorney with expertise in spinal fusion lawsuits can help give you an estimate. These are meant to be benchmarks that indicate what is possible to be earned, but not what is guaranteed.
$6,500,000 Verdict: A man who was installing a water heater underground was severely injured when an explosion occurred. He received numerous injuries, including burns and fractures, but he also required spinal fusion surgery. The addition of mental scarring also boosted this verdict.
$660,000 Settlement: A middle-aged man was rear-ended in a car accident. He received lingering injuries, eventually needing to undergo cervical fusion surgery.
$320,000 Verdict: An elderly man exited his car in a business's parking lot and slipped on the icy ground. The business had not adequately plowed the lot or salted it. He underwent a 4-level cervical fusion surgery.
$537,000 Settlement: After being rear-ended, a utility worker suffered neck damage. He needed cervical fusion surgery to repair his spine. In the wake of the incident, he was unable to return to work.
$775,000 Settlement: A young man was hit by a driver who made an illegal U-turn and ignored the right of way. The man required two surgeries, including spinal fusion. His vehicle was also totaled.
The value of a case is often determined by the severity of the injury and the impact it has on your life and career. If it ran up numerous expenses as well, you may be able to receive a large settlement. You can receive compensation for:
Medical Expenses: including surgery, hospitalization, ambulance fees, medication, and physical therapy. These expenses can be covered from both the past and future for any additional treatments.
Lost Wages: which are recovered if you missed work due to an injury or if you must miss it in the future due to recovery or further medical assistance.
Pain and Suffering: which includes non-economic damages that affect the mind as opposed to the body. Mental scarring, psychological damage, emotional damage, anxiety, PTSD, and constant fear can be claimed.
If you need more information on how to gauge the value of your case, contact one of our qualified attorneys with experience in spinal fusion cases at the top-rated Normandie Law Firm.
Free Second Opinion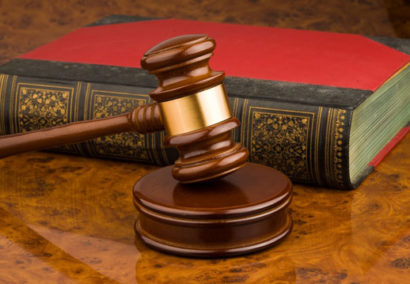 Many times, clients who call us inquiring about the average compensation of a spinal fusion claim will already have lawyers; they are merely checking to see if they are being taken advantage of or if they can earn more money. Many attorneys are lazy or underhanded and will try to settle claims as quickly as possible so their paychecks come in fast. They will pressure you to accept low settlements because insurance companies are far more likely to offer paltry sums instead of the compensation you deserve.
If you believe you are being misrepresented, call us today to speak with a skilled and experienced attorney who will give you a second opinion on your case. You can learn if your current lawyer is acting in bad faith or if he is striving to settle your claim for his own personal gain. Our free consultation allows you to ask any questions you want, and we will give you our perspective on your claim, as well as what we believe we can earn for you if you select our services.
FREE LEGAL COMPENSATION: We offer you a zero fee guarantee if you let us represent you. You pay no out of pocket expenses for our legal assistance, and if we lose, you owe us nothing at all. If we win, our payment comes from the settlement itself, so you are certain to not experience any financial loss.
Contact Normandie Law Firm today to speak an attorney with experience handling spinal fusion claims to discuss your potential case value.
OUR ATTORNEYS CAN HELP YOU FILE THE RIGHT LAWSUIT
Average Value of a Car Accident Lawsuit Requiring Spinal Fusion
Back Neck Surgery Malpractice Attorney – Botched Spinal Fusion