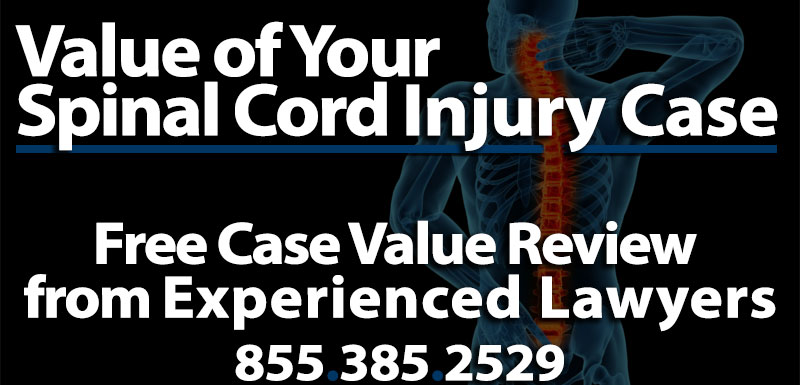 A spinal cord injury can be extremely debilitating. It can render you unable to complete everyday tasks and routines, force you to rely on assistance for mobility and maneuverability and permanently alter your quality of life for the worse. When a spinal cord injury is caused by an injury in the workplace, you are entitled to certain compensation from your employer, but it is not uncommon for many people to not know how to pursue that compensation. They may be unfamiliar with the claim process or do not feel they have a case. However, California State Law declares that any injury that occurred at the workplace can be used as a point to collect worker's compensation, regardless of who was at fault. California operates on a no-fault system. Our experienced lawyers at the top-rated Normandie Law Firm want to bring injured workers the maximum settlement possible, especially if a spinal cord injury was worsened by a doctor's negligent actions. Our clients often contact our qualified attorneys with experience in spinal cord injury cases with questions about the litigation process and what they can earn. Examples of other questions include:
What is the average value of a spinal cord injury due to a work injury?
How much is a spinal cord injury case worth if it happened during work?
How much can I earn for a spinal cord injury from a failed surgery?
Common Workers Who Suffer Spinal Cord Injuries
Spinal cord injuries are generally sustained by those who perform some kind of manual labor or are involved in potentially dangerous situations at work. However, your spinal cord can also get damaged in an accident as simple as a trip and fall. There is no group of workers who are exempt from possibly getting spinal cord injuries.
Office workers, for instance, have various situations that can raise the risk of an injury. For example, if you are an office worker who spends most of his time sitting down, you may develop spinal problems and strains. Inadequate stretching, uncomfortable chairs, long periods of stillness or stress, and more can damage your back. There is also the chance of slip and fall injuries at your job. These offices are usually covered in wall to wall carpeting, have work-related materials lying around in the hallways, and are not always the best-maintained buildings. There are risks of loose carpeting that can snag your foot and make you fall, as well as wayward files and office equipment that is obscured by other materials that can make you trip. Some custodians may not properly clean the floors, leaving them slippery; if you fall at work, you can land on your back and cause severe spinal cord damage.
Those who perform manual labor are at risk for spinal cord injuries. The most often-affected workers include construction workers, factory workers, and warehousemen. Construction workers, in particular, have a lot to worry about on a day to day basis. For one, they are constantly exposed to dangerous equipment that can cause severe injuries if improperly used or if mishandled. They are also often near precipitous drops, such as deep holes or trenches or on scaffolding or ledges. By using ladders and cherry pickers, they are also ascending to great heights, and a fall can be catastrophic. Even a fall from a normal-sized ladder can permanently damage your spinal cord.
For more information on what can be considered dangerous for your back, consult with a skilled attorney with expertise in spinal cord injury lawsuits.
What You Can Receive
As a worker, you are entitled to worker's compensation for sustaining a spinal cord injury at work. You can earn compensation for your medical costs, lost wages, and disability time in a settlement. It is important to note that in a worker's compensation claim you cannot earn damages for pain and suffering or punitive damages. However, if you were assigned a surgeon in the wake of a spinal cord injury and that surgeon botched the job, you can include the issue in your claim. In an instance of negligence, you can file a third party claim against the responsible doctor. Surgery error is sometimes included, but it may be worth more to pursue a separate claim altogether.
For example, if a surgeon performed a procedure on your back but mistakenly snipped crucial nerves and left you suffering with quadriplegia (total paralysis from the neck down), you can certainly include those damages in your worker's compensation claim, especially if the doctor were provided by your employer's insurance agency as a part of their medical provider network. If you choose to pursue a medical malpractice suit as well and sue the doctor for damaging your spinal cord or sue the hospital for a spinal cord injury, you can usually have both filed at once. An accomplished Los Angeles attorney who has experience in spinal cord injury cases can help you file for workers compensation as well as a personal injury lawsuit.
Determining Case Worth
When your employer's insurance company sits down to determine the payout of a spinal cord injury due to a workplace accident, they consider multiple factors. The extent of the injury is an important one; if your spinal cord damage is severe enough that you require numerous medical treatments and months of recovery, you likely will be able to receive more compensation. Further, if your injury has long-lasting or permanent effects on your health and career, you can be considered for disability pay. This disability pay may be given out temporarily for a set number of weeks, or permanently in the event you cannot ever return to work.
The case value of a spinal cord injury lawsuit depends on the decisions of the insurance agents or the courts. How much you can expect for a workplace spinal cord injury cannot be accurately gauged by viewing previous cases or comparing your injuries to another person's. Each case is different, and thus, settlement amounts vary. An error by the surgeon that results in permanent paralysis may or may not earn more compensation than the same error that results in death.
Your best bet for figuring out your potential compensation is to contact one of our expert lawyers who have experience handling spinal cord injury claims in California. We will tell you what we believe your case is worth, as well as what we feel we can win for you.
Finding a Second Opinion
If you are concerned about the average settlement value of a spinal cord injury because of a work accident, you may already have a lawyer you feel is not representing you in the best manner. Many lawyers are content with negotiating for the smallest settlements so they can earn fast payments; the sooner they clear your case, the sooner they can pick up a new one and pick up another paycheck. Your attorney should have your best interests in mind and be concerned with your health and financial stability, not his own wallet.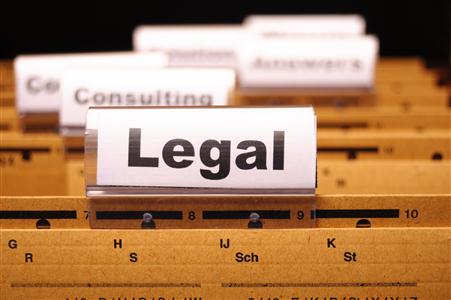 Our top attorneys at Normandie Law Firm will gladly give you a second opinion on your case. We will help you decide if your current legal representation is adequate or if you might find success elsewhere. An experienced attorney will be available to take your call.
FREE LEGAL CONSULTATION: Call us today to receive a free legal consultation on your case. We will answer any questions you have and give you all the information you need to know to move forward. If you select us to assist you, you pick an empathetic and aggressive group of attorneys that will fight for every cent of your fair compensation. We will not rest until we bring you a settlement that you are satisfied with. Further, all clients we take on receive a zero fee guarantee on their cases, meaning you pay no out of pocket expenses for our services. Our fees come from the settlement reward, so we only get paid if we win your case; if we lose, you don't owe us a penny.
Contact Normandie Law Firm to speak to a lawyer experienced in spinal cord injury cases.