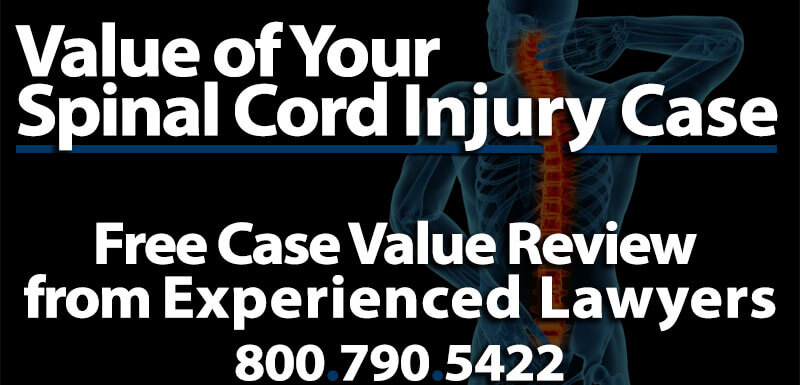 The most prevalent cases we see at the top-rated Normandie Law Firm involve slips and falls. These accidents can occur at any place; they are not limited to specific workplaces or environments, and there are thousands of factors that can contribute to a slip and cause injuries. Slip and falls sometimes result in spinal cord injuries, especially if the accident occurred in winter on icy terrain or near a drop or hole. These injuries may take weeks or months to heal if they heal at all, and they can permanently alter your course of living. Therefore, fair compensation is required if you were injured due to the negligence of another party. You should not be held responsible for all of the problems that arise from a spinal cord injury if you were not the cause of the accident. Our clients routinely call our experienced lawyers inquiring about slip and fall accidents that resulted in spinal cord injuries. They want to know how much money they are able to earn and what must be done to move forward with a claim. Some of these questions include:
How much is the average case value for being paralyzed from a slip and fall accident?
What's the average value of a paraplegia injury lawsuit after a slip and fall accident?
How much is a spinal cord injury lawsuit worth if I slipped and fell?
Slip and Fall Information
A slip and fall can be caused by anything: a piece of debris on the sidewalk, a slippery tile, a pothole, uneven terrain, and more. If the area that caused the slip and fall is supposed to be taken care of by a property owner or business, you are likely able to pursue legal action for your spine injury.
Slip and falls are common accidents that occur in every area of the world. While some places and occupations have an increased risk of tripping, most places are relatively safe that may have hazards present every once in a while. It is the duty of the person in charge to clear away the hazards and present a safe environment to individuals. For example, if a grocery store hires a janitor to clean the floors but does not provide him with any wet floor signs, they are treading dangerous waters. A slip and fall on wet floors at a business can lead to spinal cord injuries, and the business will be held entirely accountable due to their refusal to provide a clear warning to customers in the form of caution signs.
You may also be exposed to slip and fall possibilities at work if you work in an office building. Some offices have materials laying around, such as boxes of files and new equipment, that can cause people to trip. There may also be loose carpeting that can snag and make you fall. Some people may see these injuries as minor, but a fall can be very severe if you land at an awkward angle or if you have pre-existing back problems. Additionally, you may fall down the stairs and be majorly injured. If you suffer a debilitating injury at work, your case could be worth much more if you choose to pursue actions beyond worker's compensation.
Some other locations that trip and falls are common include construction sites, hospitals, schools, factories, from a crack in the sidewalk, the shopping mall, and more. Our law firm can help you sue the proper party's insurance company for compensation for spinal cord injury in a trip and fall accident.
A slip and fall can result in various types of spinal cord injuries, including cracked vertebrae, herniated or ruptured discs, fractured spine, paraplegia, quadriplegia, and various types of lumbar damage. You may require cervical fusion surgery or numerous repairs to your vertebrae. People who wonder "How much is my case worth?" often have an injury that is getting conflicting reports on the value. How much your case is worth depends on many factors, such as the extent of the injury and impact on life. Consult with a skilled attorney with expertise in slip and fall injury lawsuits for more details.
Determining the Value of a Spinal Cord Injury Case Due to a Slip and Fall Accident
When clients ask us about the average case settlement value of a spine injury case after a trip and fall accident, we have to explain that there is no way to determine what you can reliably earn, as each case is unique and different. Further, each case deals with different insurance companies, lawyers, juries, judges, and circumstances – some people presiding over the cases may be more open to negotiations, while others may be very closed off and adamant on not paying a cent more than what should be given. There is no universal calculator that assesses the injuries and then spits out a number that will be agreed upon by everyone. An expert lawyer with experience handling slip and fall injury claims will be able to give you an estimate, but do not be surprised if it varies from what your settlement actually results in.
Because of this, there is no other way of seeing what your case could be worth except by viewing similar cases and looking at those that earned sizeable settlements. Some of these verdicts and settlements include:
$2,000,000: An elderly homemaker tripped and fell at a shopping mall. The man was severely wounded, resulting in quadriplegia. The quadriplegia case netted him a huge settlement.
$1,000,000: A large verdict was given to a teenager who slipped and fell in the backyard of his home during construction of a new swimming pool. The company did not adequately protect the premise, and owed for the damages.
$1,200,000: After a construction worker fell at his job and sustained spinal cord injuries, he was awarded a large settlement.
$66,500: A woman tripped at a bank parking lot when she tried to walk up a curb and was caught. The curb was deemed to be in an unsafe and unnecessary location. She sued and received damages to cover the surgery for her spinal cord injury.
$1,275,000: A truck driver slipped and fell over defective steps. His spinal cord was damaged.
As you can see, a spine injury case may in and of itself be worth more than a paraplegia case, and there is no way of determining when that will happen. If you have an accident leading to quadriplegia, you may be entitled to a hefty sum, but not if your lawyer is not up to the task of bringing you the best settlement he can. For this reason, it's important to seek the assistance of a qualified lawyer experienced in slip and fall cases.
Potential Compensation You Can Receive
The average recovery for spinal cord injury that happened because of a slip and fall accident varies depending on how extensive the injury was, how much it affected your life and career, and whether or not you have permanent damage. In any event, you are entitled to various forms of compensation, including:
Medical Bills: Surgery, hospitalization, medication, ambulatory transportation, physical therapy, and more. These costs can be of both past and future form.
Lost Income: From days you missed at work due to the injury or recovery. Again, these costs can be covered for past missed wages and future missed wages.
Pain and Suffering: Any emotional damage, PTSD, psychological scarring, mental issues, fear, anxiety, and non-economic injuries can be attributed to pain and suffering.
Punitive Damages: Issued in events of gross negligence. These damages are rare, as many courts see them as too unnecessary. They replace criminal charges and force the defendant to pay out more compensation. Only an experienced attorney can win these for you.
All of these factors together add to the value of a spinal cord injury lawsuit due to a slip and fall accident. It is important that you have all of your necessary evidence to present so that you have the best chance possible at earning a large sum.
Normandie Law Firm Works for You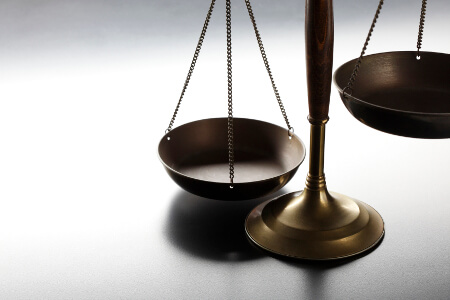 Our top team of accomplished attorneys with experience in slip and fall cases at Normandie Law Firm will do everything in our power to bring you a sizeable settlement for your spinal cord injury. We aim to net you more than just the average compensation for a paralysis injury case. We plan to maximize your settlement and make sure you are fully covered for all your injuries and damages from a slip and fall accident.
Call us today to receive a legal consultation on your case. You can talk to a seasoned attorney about the legal process and what we believe you can earn. To show you our commitment, we operate on a zero fee guarantee on all claims we take on – you do not pay any out of pocket expenses for our services. Our fees come from the settlement we win for you, and if we lose your case, you owe us nothing.
Second Look
You may already have an attorney, but you may feel you are being mistreated or not given the proper care. One of our lawyers will be glad to evaluate the situation and give you a second opinion on your case. Many times, lawyers will work hard to settle a case as quickly as possible for a lesser settlement so that they can be paid and move on to the next case, rinsing and repeating. You deserve an attorney who will pay attention to you and not worry about his own finances.
The best option is Normandie Law Firm.
Contact us today to learn more about the average value of a spinal cord injury case from a slip and fall accident. An attorney who has experience in slip and fall cases resulting in spinal cord injuries will be available to help you.