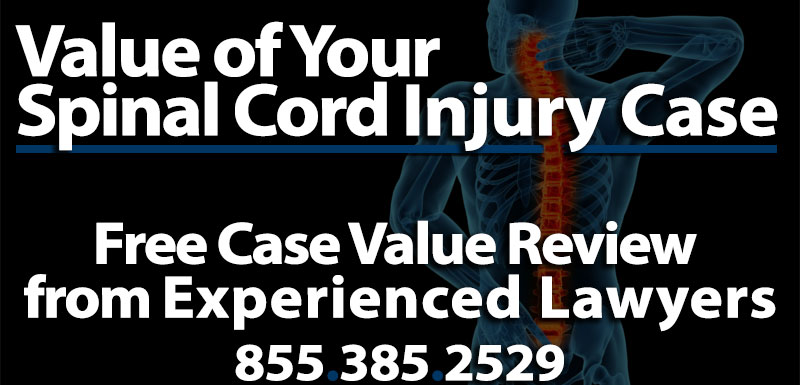 Spinal cord injuries can permanently alter your life if they are severe enough. You may be left paralyzed and wheelchair-ridden, unable to reliably maneuver around simple pathways and require assistance in many areas of daily living. In the case of an extensive injury like this, you should not be stranded with no monetary help. The party responsible for your injury should have a hand in your recovery or ensuing maintenance of a modified lifestyle. This party can be anyone from a boss or business to a property owner to a driver on the road. In some case, a spine injury occurs as a result of a motorcycle accident; the rider may have been struck by another vehicle or lost his balance and was flung from the bike, leading to severe injuries. At Normandie Law Firm, one of the top firms in Los Angeles, our experienced lawyers have taken on many cases of people who have been injured in motorcycle accidents and have managed to recover millions of dollars. Our clients call us with questions about the compensation they can expect to earn if they are injured while riding motorcycles. Examples of these types of questions include:
What is the average case value for being paralyzed from an accident?
How much is the average value of a paraplegia injury lawsuit after a motorcycle accident?
How much is a spinal cord injury lawsuit worth?
The Dangers of Motorcycles
Motorcycles are very dangerous to ride, especially in populated cities with high traffic. In California, motorcycles are allowed to split the lanes on the road, meaning they can actually ride in between cars and travel on the dotted line. While this may alleviate some traffic and allow the motorcyclists to get to their destinations quicker, it also opens them up to injuries. Because they are smaller and a lot less visible than regular automobiles, they may not be noticed as quickly by people giving cursory glances to their surroundings in their mirrors. If traffic in the lane next to you is at a crawl and your blind spot is clear, you usually find it safe to switch lanes; however, a bike may be on the approach, which can lead to disastrous consequences, such as becoming paralyzed after a motorcycle accident.
A large reason that motorcycles are dangerous is due to their total lack of safety features. A car has a seatbelt to keep you from being ejected, cushioned seats to reduce impact, and an airbag that will deploy to prevent your head from slamming into the windshield or steering wheel. A motorcycle, on the other hand, lacks all of these features; if you are struck while on a bike, you are almost certainly being ejected from the seat. This design is done largely to prevent deadly injuries, such as being dragged under the motorcycle or to keep from being pinned down if it flips. However, if struck with enough force, you will be propelled from the bike and land somewhere nearby. It is crucial that you have protective gear, such as pads and a helmet, to make up for the lack of safety features.
Because of how exposed you are on a motorcycle, a spinal cord injury is incredibly possible and likely in many cases. A motorcycle accident leading to quadriplegia, for instance, can occur even at low speeds of 15 mph if struck head-on by a fellow vehicle. If you receive an injury from riding a motorcycle, consult with an experienced attorney at the top-rated Normandie Law Firm today.
Spinal Cord Injuries
There are numerous ways to get injured in a motorcycle accident. You may be struck from behind when a car is unable to stop, which can result in whiplash and being thrown forward from the bike. You may also be hit from the side, which can crush your leg and pin you to the bike, leaving your back twisted and trapped. Many spinal cord injuries are sustained from the impact of landing after being thrown off; you may suffer broken vertebrae, herniated discs, ruptured discs, sprains, strains, puncture wounds, nerve damage, and more. In the worst of cases, these injuries can lead to paralysis or even death. Paralysis – paraplegia for paralysis occurring from the waist down and quadriplegia for paralysis occurring from the neck down – is likely to leave you in a wheelchair for the foreseeable future.
There are further complications that can come from a debilitating spinal cord injury, such as muscular atrophy, sores, and addiction to painkillers. An injury such as this hardly ends when the doctor says you've healed.
The extent of your injury will determine the medical needs, and in turn, the value of a spinal cord injury lawsuit due to a motorcycle accident. For more information, reach out to an expert lawyer experienced in motorcycle accident cases.
The Worth of a Spine Injury Case
We regularly speak with clients who wonder "How much is my case worth?" How much your case is worth depends on multiple factors, such as the amount of medical assistance you require, how much of an impact the injury has had or will have on your career path and quality of life, and more. However, there is no guaranteed method of accurately determining the value of a claim – there is often a lot of negotiation that comes into play, and courts award different cases different settlements. No two cases are the same, and the average compensation for a paralysis injury case may drastically differ from a similar one if you could still perform your work duties, for instance. An accomplished attorney with expertise in motorcycle accident injury lawsuits will be able to help give you an estimate for your settlement, but it may not be wholly accurate.
In order to help you get an idea of the average recovery for spinal cord injury that happened because of a motorcycle accident, we have provided example settlements that have been reached around the country. These settlements are:
In 2006, a plaintiff was given a settlement value of over $7,000,000 when he suffered a spinal cord injury in a motorcycle accident. He was unable to continue working and was paralyzed.
A client who was rear-ended by a drunk driver received a $545,000 settlement. He suffered lumbar spine injuries and required surgery.
After a client's motorcycle was struck head-on by a vehicle that failed to observe the proper right of way, he was given a settlement of nearly $300,000. He suffered a cervical spine fracture and needed surgery.
A $470,000 settlement was reached after a motorcyclist was turned into by a vehicle. The biker suffered lumbar spine injuries, amongst others, and was unable to resume work at his previous occupation
$250,000 was given to a motorcyclist who suffered multiple fractured ribs, fractured vertebrae, collarbone injuries, and brain hemorrhaging after he was struck by a driver.
As you can see, these settlements have varying levels of compensation. Some of them were larger despite having seemingly fewer injuries; this is why it is important to consider the full extent of an accident, including an impact on quality of life and effect on work. A paraplegia case or quadriplegia case may actually get less than a case that features no permanent paralysis. Determining the compensation for spinal cord injury in a motorcycle accident is tricky, and you should use these settlements as pieces of information as opposed to hard guidelines.
Another notable tidbit is the fact that these are settlements of a much higher value than what is common. Though the average case settlement value of a spine injury case after a motorcycle accident may be high, it can be explained due to these outlier cases boosting the numbers; the mean value is generally much lower.
Reconsider Your Options
Clients generally ask us about the average value of a spinal cord injury case from a motorcycle accident if they have already gotten a lawyer to help represent them. However, there are many times where these lawyers do a slipshod job in order to get a quick and dirty settlement so that they can get paid as fast as possible. They rush through cases to have maximum profitability and do not care about their clients' health.
If you feel that you are being misrepresented by your lawyer, call us today and we will give you a free second opinion on your case. We will tell you what we think you can earn and what we believe your attorney is doing wrong. You should not be working with a lawyer who does not have your best interests at heart. Call us today to speak with a skilled attorney who has experience handling motorcycle accident claims, and we will tell you if we believe you should seek other assistance.
Choose Normandie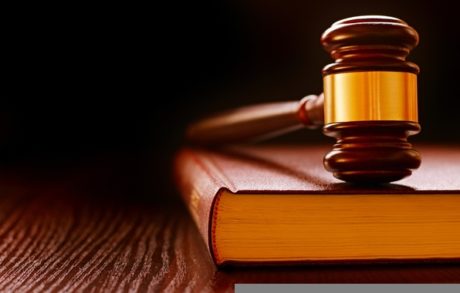 Our team of qualified attorneys with experience in motorcycle accident cases at Normandie Law Firm is here to make sure you receive your fair compensation for your motorbike spinal cord injury. You should not be subjected to medical costs, suffer lost wages, endure mental suffering, and replace parts on your vehicle if you were not at fault for the accident. We can help you recover all of these damages and more, and we do so while placing you at the forefront of our priorities.
FREE LEGAL CONSULTATION: Call us today to receive a free legal consultation on your case. We will answer any questions you have about the legal process and the possible compensation you can receive from a settlement. We will be upfront with you and tell you what we believe we can do to help.
Our firm offers a zero fee guarantee on all claims we take on, meaning you pay no out of pocket expenses for our services. Our payment only comes in the event we win your case, and it is taken from the settlement itself, so you lose no savings whatsoever. If we lose, you don't owe us a cent.
Contact an attorney who has experience in motorcycle accidents resulting in spinal cord injuries at Normandie Law Firm today. You can learn more about the average value of your case.
WE CAN HELP YOU FILE THE PROPER TRAFFIC ACCIDENT LAWSUIT
Who Is at Fault in a Lane Splitting Motorcycle Accident?
Average Settlement Value of a Motorcycle Accident Lawsuit