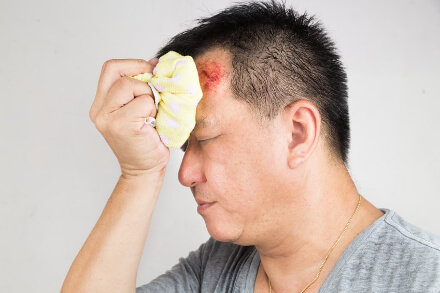 Head injuries are some of the most debilitating injuries that you can sustain Some are very overt and obviously diagnosed, as in the case of open wounds and lacerations, but others are more discreet and difficult to detect. Brain injuries are among these, as symptoms may usually be attributed to a headache or to another condition. Many people who have suffered a brain injury do not report the symptoms to the proper sources, or may not even bring them up at all. At the top-rated Normandie Law Firm, our experienced lawyers have taken on clients who have sustained head injuries in numerous types of accidents and require legal representation to earn fair compensation. Our goal is to bring these clients the maximum settlements we can while keeping them happy and stress-free throughout the process. Clients occasionally ask us about the legal process of filing a lawsuit and what their case may be worth. Some other kinds of questions include:
How much compensation do you get for a head injury?
What is the average settlement value of a head injury case?
What is the value of a severe brain injury lawsuit?
Causes of Head Injuries
Head injuries are usually caused by blunt force trauma to the head. The situations in which you can receive a head injury are varied, and there is no safe place from accidents. People whose occupations rely on dangerous situations, for instance, are always at risk of head injuries – construction workers are routinely placed in harm's way and have to avoid any falling debris or materials, as well as make sure not to slip or fall into holes or off scaffolding. A simple slip and fall or trip and fall accident at a construction site can lead to debilitating injuries, and while a workplace injury may garner workers compensation, it still may permanently affect your mind and psychological state.
More commonly, automobile accidents yield head injuries in one form or another. In small, enclosed spaces like vehicles, you have the potential to get thrown against the door, window, windshield, or other parts of the car, despite having protective features like seatbelts and airbags. Even in residential neighborhoods where the speed limit is 25 mph, that is enough to cause a severe head injury. A driver in a car accident may sustain brain trauma from a simple rear-ending, for instance. There are also cases where a pedestrian is struck by a car in an auto accident, leading to a brain injury; pedestrians generally have no protection at all when walking down the street, and if they are hit, they can sustain extremely severe damages, including coma and death.
A motorcycle accident is an incident that features likely head injuries to the driver. Because a motorcycle has no seatbelt or safety features, the potential for injuries is drastically high. In fact, if a motorcycle did have a seat belt or similar restraining device, the driver would be helplessly trapped, dragged, or crushed in the event of an accident. Regardless, the other possibility is being ejected from the bike with only a helmet and luck to save you.
Whichever accident brought you harm, it is important that you seek the assistance of an expert attorney who has experience handling head injury claims.
Determining the Average Compensation for a Head Injury Claim
When you file a lawsuit, there is no way for you to know what kind of settlement you are going to receive. There is no nationally agreed-upon compensation calculator that allows you to input your injuries and receive a round number that the insurance company will monetarily cover. The average value of a severe head injury case is determined by the people involved in litigating the claim; that is, if there is a settlement being reached out of trial, the lawyers and insurance agents involved are negotiating costs and expenses. If there is a trial, then a jury or a judge will determine the compensation for injury to the head. They do not necessarily regard other cases, as each case is unique and different, complete with a wholly new set of factors that were not present elsewhere.
For example, if two individuals are involved in a car accident, but one sustains a brain injury and the other and the other does not, the person with the more severe injury will likely earn more. Those in charge of determining the settlement value of a head injury case consider the extent of the injury and its severity, as well as the impact it has on the victim's life and career. The more affecting the injury, the likelier the chance of an increased payout.
Here are some closed head injury settlements that can give you an idea of the possible restitution you can earn:
$14,000,000 Settlement – A woman suffered a traumatic brain injury after being involved in a motorcycle accident. One of the tires on the vehicle was defective and caused her to crash.
$7,500,000 Verdict – After a woman was involved in a car accident, she was left in a coma for nearly a month. She required brain rehabilitation and suffered permanent damages.
$3,000,000 Settlement – When a truck driver in Virginia was involved in an accident while driving for his company, he sustained a mild traumatic brain injury. He was able to collect massive damages for his injuries.
$800,000 Settlement – A woman in North Carolina was involved in a car accident that caused her to sustain a mild traumatic brain injury. Her mental state as altered for some time following the incident; she had trouble concentrating, memory loss, and a bout of seizures.
$290,000 settlement – After being involved in a car accident, a man suffered a concussion and other small injuries. He settled for a large sum.
It is important to note that the median value of head injury cases is drastically lower than what these verdicts show. The average settlement for a head injury lawsuit may barely reach the six-figure mark, if it reaches it at all. To learn more about how the value of a head injury case is determined, contact one of our skilled attorneys with experience in head injury cases today.
Types of Compensation
Depending on what type of claim you decide to file, you can earn different forms of compensation for your injuries. If you are suing your employer for a work injury, for instance, your worker's compensation claim may enable you to earn disability benefits. A personal injury lawsuit allows you to pursue punitive damages. A medical malpractice or surgical malpractice lawsuit, however, is usually capped at a certain amount of compensable funds. To receive more information on what you may possibly earn in a settlement, consult with an accomplished lawyer experienced in head injury cases.
Some forms of compensation that you can earn include:
Medical Expenses: Covered costs of surgery, hospitalization, medication, physical therapy, and more. Also includes future expenses as well.
Lost Wages: Any missed days at work that resulted in lost income. You can be compensated for future days of missed work as well due to recovery time and additional medical procedures.
Property Damage: If personal items were lost or damaged in an accident, you can recover the costs of those belongings.
Pain and Suffering: Emotional trauma, psychological damage, fear, anxiety, PTSD, and mental pain can be covered in a personal injury claim.
Punitive Damages: Doled out in lieu of criminal charges; these are meant to punish a defendant by forcing him to pay even more money. Often, these damages are viewed as unfair; thus, only a qualified attorney with expertise in head injury lawsuits will be able to fight for them.
Concerned Over Your Current Lawyer?
Many times, clients will call us because they are unsure if they are receiving the best treatment from their lawyers. In an unfortunate number of cases, lawyers are concerned with earning their own paychecks as swiftly as possible, so they rush claims through and settle for criminally low amounts. This allows them to collect their fees and move on to other lawsuits; rinse and repeat. They are content with earning well below the average head injury lawsuit settlement amount, and in doing so, they are doing a great disservice to their clients.
Contact an experienced attorney to hear a free second opinion on your current claim and legal representation. If we feel you are being misrepresented or lowballed, we will tell you. You do not deserve to be taken advantage of in the wake of a head injury. You may deserve to earn much more compensation than what is being offered to you, and we will tell you the best way to go about earning it, even if it means switching law firms.
Normandie Law Firm: The Right Choice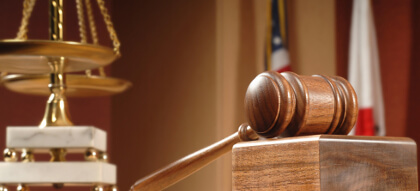 At Normandie Law Firm, one of the top firms in the city, we are concerned with the health and financial stability of our clients. We believe that your primary goal after a head injury should be rest and recovery, not overexertion that leads to stress and further complications. We are here to provide you with legal representation that gets you much more than just the average recovery for a head injury claim – we aim to get you the maximum settlement possible, even if it means aggressively fighting in court for your rights.
FREE CONSULTATION: Call us today to receive a free legal consultation on your case. We will give you insight to the legal process and answer any questions you have about settlement values and similar cases. With Normandie, you get upfront knowledge and professional lawyers who have been practicing law for many years. Our experience in head injury claims is unmatched.
All our clients are given zero fee guarantees when they take us on as their legal representatives. This means you pay no out of pocket expenses for our services – we are only paid when we win your case, and our fees come from the settlement itself. This is done to guarantee your financial security and ensure that you suffer no monetary loss by seeking legal help.
Contact Normandie Law Firm today to speak to an attorney who has experience in head injury cases to learn more about the value of a head injury lawsuit.