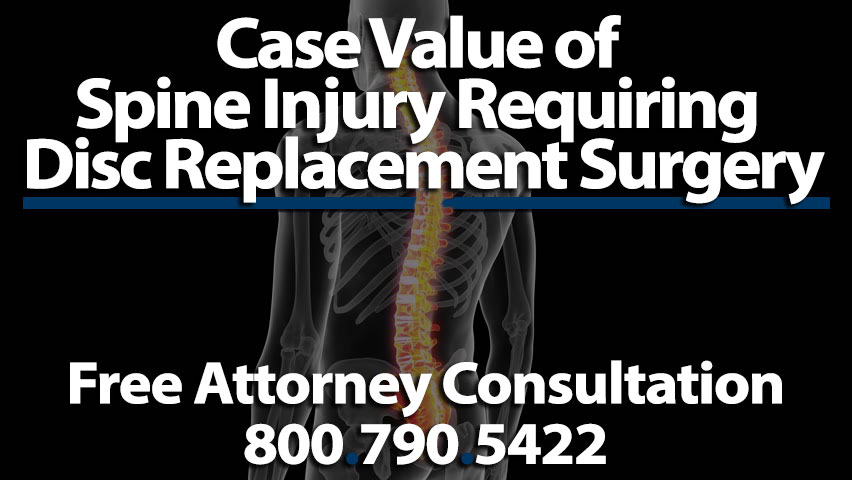 Spine injuries can be incredibly damaging to those unfortunate enough to have to suffer from them. In minor cases they can leave a victim with permanent nerve damage, in worse cases, they can leave the spine injury victim paralyzed. Some treatments can help a spine injury victim recover, one of which being disc replacement surgery. However, these medical procedures can be incredibly expensive and can leave the victim with a mountain of medical debt to tackle alone. For this reason, many who have suffered from spine injuries as the result of the negligence or misconduct of another have every right to pursue compensation for their damages through a lawsuit. Those who file spinal injury lawsuits, however, are often curious how much their spine injury case is worth if it required fusion surgery, disc replacement surgery, or any other kind of reparative surgical procedure. Fortunately, our experienced lawyers at the top-rated Normandie Law Firm can assist you in finding the potential payout of your case. We can also assist you in building your case, filing your claim, and collecting compensation for your damages. If you have any questions after reading this article, please feel free to reach out to our top law offices for a free consultation by one of our skilled attorneys with experience in spinal cord injury cases.
The Value of Your Case
When clients come into our law firm looking for representation for their spinal cord injury case, they often ask a wide variety of questions regarding their case worth. Usually, clients who ask questions about average values, or average compensation amounts, already have another lawyer, however, are unsatisfied with the service they have been given thus far. Fortunately, at Normandie Law Firm, our accomplished attorneys are committed to ensuring our clients receive all of the resources they need to file their claim successfully, regardless if they already have an attorney or not. Some of these frequently asked questions regarding case values are listed as follows:
How much is a back injury case requiring disc replacement surgery worth?
How much is a spine injury case worth if it required fusion surgery?
What are the average settlement amounts for a spine injury needing disc replacement surgery?
When determining the value of your case, it is incredibly important to understand the components that make up a case's worth. These components or factors cannot be so easily generalized on a large scale as they tend to vary based on the severity of your damages and the treatment needed for a full recovery. For this reason when a client asks: what the average settlement value is for a back injury requiring disc replacement surgery we often will match them with an attorney that can go over that value individually. However, finding your case value is still possible by calculating the compensable damages that make up the case. These compensable damages typically fit into three different categories: monetary damages, nonmonetary damages, and punitive damages.
Monetary damages are the damages that have a direct monetary value. For this reason, they typically make up the bulk of any particular case. Some of these monetary damages include the following:
Medical Expenses: These are the costs that a victim must endure for the hospitalization of the initial injury and any further treatment needed in the future because of this injury. These expenses often make up a significant portion of a settlement value.
Loss of Wages: These compensatory damages meant to reimburse the victim for any wages lost from the injuries. This amount can be determined through a thorough examination of the victim's salary history and often includes sick and vacation time.
Loss of Potential Future Wages: Sometimes injuries can be so severe that the victim may lose the ability to perform at the same level they had before their injuries. To determine this amount, a complicated formula is used that involves the examination of the victim's projected earnings and the impact that the damages may have had on the victim's ability to find and perform future work.
Nonmonetary damages are often more challenging to place a monetary value on as they usually have no universal monetary value. While an attorney could better assist you in determining the value of the nonmonetary damages of your case, it is still important to understand the components involved in nonmonetary damages:
Pain and suffering: This damage is compensated to a victim based on the pain and suffering they endured from their injuries. This amount is often calculated by the use of a pain multiplier that has the victim identify their level of pain on a scale of one to ten.
Emotional Distress: This form of compensation is offered to victims that have experienced any emotional trauma suffered due to the injuries. The compensable amount of emotional distress often varies from state to state.
Loss of Consortium: Loss of consortium is often added to the value of your case when the injuries are so severe that the victim's loved ones are deprived of a normal loving relationship and companionship
Last, but far from the least, are punitive damages. Punitive damages are added to the value of the case when a plaintiff or damaged victim wants to punish the defendant for their actions and to deter them from engaging in similar actions in the future. Punitive damages are sometimes difficult to argue for as they require that the plaintiff can prove the defendant had a gross intent of harm. This is why lesser attorneys will often settle the case without pursuing punitive damages. However, our qualified attorneys with experience handling spinal cord injury claims at Normandie Law Firm are ready to commit all the resources necessary to get you the damages that you demand.
To help you get an idea of what the value of your settlement may be we have compiled a list of verdicts of other spinal cord injury victims for your reference. Still, we recommend that you speak with an expert attorney who has experience in spinal cord injury cases for more accurate information.
A case settled for $662,500 after a 45-year-old man sustained a neck injury after being rear-ended by another car. This led to a costly cervical fusion surgery.
A case settled for $775,282 after a 26-year-old man was hit by a rental car that made an illegal U-turn. The plaintiff suffered a herniated disc which required two surgeries. He also sustained substantial damage to his vehicle.
An electrician settled their case for $2,475,000 when he was injured on a job site by a falling pipe. This accident resulted in spinal surgery.
A 60-year-old railroad worker settled their case for $450,000 after they fell from a boxcar, and suffered a soft tissue injury as well as significant wage loss eventually resulting in retirement from the railroad
A plaintiff settled their case for $419,132 after they were rear-ended in an intersection. The force of the impact pushed the plaintiff's vehicle into the stopped vehicle in front of them causing significant property and neck and upper back injuries.
Spinal Cord Injuries and The Surgical Procedures that Treat them
Spinal cord injuries can lead to some life-changing debilitating damages that can directly hinder the mobility of a victim. The spinal cord is the bundle of nerves that run down a person's back. The spinal cord's purpose is to send signals between the brain and the rest of the body. When this signal is interrupted via injury, the victim could be left with anything from minor nerve damage to quadriplegia. Spinal cord injuries can be caused by any of the following accidents:
Car Accidents
Motorcycle Accidents
Slip(trip) and fall accidents
Medical or surgical malpractice
Workplace accidents
Fortunately, some medical treatments can hinder the amount of damage that a spinal cord injury victim could have to endure. One such surgical procedure is artificial disc replacement surgery. This procedure involves the replacement of a painful disc in the back with an artificial disc. Disc replacement surgery can be performed on the lower back, or the neck and the treatment is designed to restore function and mobility to the spine. Another possible surgical treatment spinal cord injury victims opt for is spinal fusion surgery. This procedure involves the fusion of two or more vertebrae in the back. This is a major surgery that can last several hours, and has a multitude of methods that medical professionals use. Usually, a patient will need some time to recover from this surgery and as such could result in the victim being left with a mountain of expenses that can be difficult to handle alone. While there are some other non-surgical procedures that a healthcare professional can try, there is no guarantee that any of these medical treatments will work and you could be left with permanent damages that can affect your mobility for a lifetime.
For this reason, those who have experienced spinal cord injury as a result of the negligence or misconduct of another have every right to take legal action to earn compensation for the damages they have had to endure. When filing a lawsuit, it is incredibly important to have competent and skilled legal representation. Having an experienced attorney on your side can mean the difference between successfully claiming compensation for your damages and having your case dismissed from court entirely.
How Normandie Law Firm Can Help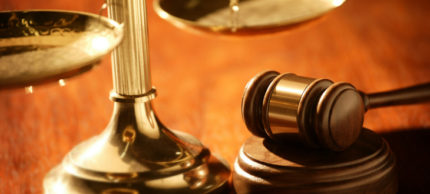 If you or a loved one has suffered the damages of a spinal cord injury that required a surgical procedure, you may be eligible to collect compensation for the damages that you have had to endure. At Normandie Law Firm, an attorney with expertise in spinal cord injury lawsuits can assist you in not only fighting our case but helping you determine the settlement average or value for your spinal cord injury lawsuit. While we are based out of Los Angeles, our attorneys also practice in San Diego, Orange County, Riverside, Bakersfield, San Francisco, Fresno, Sacramento and throughout the state of California.
Free Second Opinions
Some attorneys will sign you up to their firm but will disappear once your name is on the paper as they are busy signing up more cases. In these instances, their business is based more on volume and will attempt to sign up as many cases as possible. In turn, they will spend less time on cases resulting in severely reduced settlements. Our firm will not treat you like a number. We will be in communication with you throughout our lawsuit and will treat you like family. So if you already have an attorney don't worry, we'll give you a second review of your case 100% free of charge.
Zero Fee Guarantee-No Upfront Fees Ever
If you contact our law offices today, we can walk you through the complicated process of filing your claim completely free of charge. As a show this commitment to you and your case we offer our clients the benefits of a zero fee guarantee policy. Under our zero fee policy, all clients don't pay for our services until their case is won. If you feel in need of a second opinion, second opinion case reviews are also free under this policy. Please, feel free to give us a call, and we can guide you down the path of receiving proper compensation for your damages. A lawyer experienced in spinal cord injury cases will be available to consult with you.