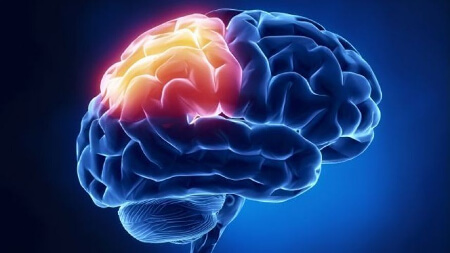 When it comes to head injuries, damages to the brain are among some of the most potentially debilitating. They can be nearly undetectable if the victim reports no sensation of pain, and can lead to fatal consequences if left untreated. Even less severe brain injuries can cause long-lasting or permanent effects on the body; it is crucial that you seek proper medical treatment in the event of a head injury, even if you do not feel any immediate pain or symptoms. Compensation for brain injuries varies from case to case, but our experienced lawyers at the top-rated Normandie Law Firm make sure that we always for the maximum settlement value of a brain injury case. We believe our clients deserve the fairest compensation for their injuries, and we are here to help them. Clients often call us asking about what can be done to earn the highest restitution possible and whether or not their claims are cut and dry deals. They ask us questions like:
How much compensation do you get for a brain injury?
What is the average settlement value of a brain injury case?
What is the value of a traumatic brain injury lawsuit?
What is the average compensation for a TBI?
Brain Injury Causes
Brain injuries come about in numerous ways. They are almost always the result of some kind of trauma to the head, as in a fall, blunt force, a blow, or something similar.
The most common cause of a brain injury is from an auto accident, whether it be a car accident, motorcycle accident, or a hit and run on a pedestrian. Vehicles are speedy objects that weigh thousands of pounds; they are made of hard plastic and heavy metal, and coming into contact with one can be fatal. Brain injuries can even occur from accidents that occur at low speeds.
For example, if you are traveling through a neighborhood where the speed limit is 20 mph and you are struck by a car that ran a stop sign but was going the speed limit, your car may suffer incredible damage, but you could have a traumatic brain injury. The reason for this is due to the confined space of the car – though seatbelts, airbags, and cushioned seats reduce some impact, they do not reduce all of it. Some drivers have been t-boned, resulting in their heads bouncing off their closed windows. It does not take a lot of force to rattle the brain, and a blow to a certain part of it can lead to brain damage, a coma, or death. In the best cases, a mild traumatic brain injury (MTBI) will be the worst damage; these are essentially small concussions or damages that result in lingering pains.
A motorcycle accident can be just as lethal due to the lack of a seatbelt or airbag. Motorcyclists are commonly flung from their vehicles during accidents; generally, they are wearing only bare protective gear, like pads and a helmet. The impact from landing on pavement can cause a brain injury even with a helmet, but the chances are greatly reduced.
Less commonly, brain injuries can come about if you slip and fall or trip and fall or if you are the victim of medical malpractice or surgical malpractice. There is always the possibility that the floor near a set of stairs is wet, or that a surgeon or doctor has negligently allowed you to sustain harm while in his care. He may also have been the one to cause the injury in the first place via a botched surgery.
Lastly, these injuries can, of course, occur while on the job. If you suffer an MBTI while at work, you may be able to get workers compensation. California is a no-fault system; as long as you have a work injury – not necessarily work related – you can file for worker's compensation. The law allows all injuries to be used as grounds for a claim. Do not let a workplace injury prevent you from seeking compensation for your damages.
Regardless of the method through which you sustained a brain injury, contact an expert attorney with expertise in brain injury lawsuits today. You can earn a settlement for your damages.
Symptoms of Head Injury and Brain Injury
Brain injuries are sometimes chalked up to simple headaches, but because not many people know what to be on the lookout for, the injuries are often overlooked or misdiagnosed. If you have sustained a head injury, go to the doctor and demand ample testing be done. Some symptoms of brain injuries are:
Fatigue
Headache
Loss of Memory
Dizziness
Inability to Concentrate or Focus
Seizures
Sudden Mood Changes or Irritability
Increased Sensitivity to Light and Sound
If you have any of these symptoms, it is wise to go to a doctor immediately, as you may have a brain injury. If so, you can bolster an already existing lawsuit with additional injury information or file one altogether if you have not. You have 2 years from the date of the incident to file a personal injury claim, for instance, and our accomplished lawyers with experience handling brain injury claims can help you make sure that do not miss any additional deadlines.
Average Settlement for a Brain Injury Lawsuit
If you do opt to file a claim, you are probably concerned with what kind of compensation you can earn for your injuries. You should know, first and foremost, that no claim is resolved immediately. There is a lot of negotiation that occurs – lawyers and insurance agents argue over the settlement value of traumatic brain injury case, for instance. Additionally, courts listen to see how much compensation for brain injury you're asking, and weigh their own judgments to give you a verdict. Because of this subjectivity, there is no surefire way to tell you what the value of a brain injury lawsuit is. Your payout may be more than someone who had less severe injuries but less than someone who recovered in two weeks. Even the average brain injury lawsuit settlement is not necessarily the average; the median is much lower and not affected by outliers in the same way.
If you want to know how much money you stand to gain, take a look at these similar settlements. There is no guarantee that you will earn the same amount of compensation, but you can use these as benchmarks for what you can aspire to earn.
$11,500,000 Verdict: An infant was brought to the hospital with vomiting and diarrhea problems. Medical malpractice ensued and long-term brain damage followed.
$5,000,000 Settlement: A mother suffered serious head trauma in a car crash. She was struck by a Caltrans vehicle and sued the City of Los Angeles.
$3,200,000 Settlement: A 21-year-old pedestrian was struck by an MTA bus. He suffered traumatic brain injuries and sued the MTA.
$1,000,000 Verdict: After being rear-ended by a limousine, an engineer sued Skyview for damages and his closed head injury.
$420,000 Settlement: A man suffered a closed head injury after colliding with a cement truck.
$900,000 Settlement: After a 7-year-old girl was struck by a car, her family sued and won a large sum. She suffered a closed head injury.
The average value of a brain injury case is much lower, but we aim to bring you the maximum settlement possible. Contact a qualified attorney who has experience in brain injury cases to determine an estimate of your potential settlement.
Second Opinion
Many lawyers will not inform you that how much your brain injury settlement will be depends on the extent of your damages and impact it has on your life. They will make empty promises and try to get you to accept small settlements for next to no compensation. This is done so that they can quickly collect their fees and move on to the next case. This practice is wrong and leaves you in worse shape than you started out. If you feel that you are being misrepresented by your lawyer, contact our law firm for a free second opinion.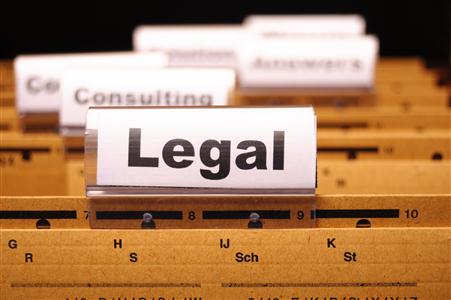 Our top team of skilled attorneys with experience in brain injury cases at Normandie Law Firm will gladly tell you whether or not we think your current attorney is acting in bad faith, as well as what we think you could earn in your settlement. Our goal is to be upfront with our clients, and if we believe you would do better switching to a different attorney, we will tell you.
If you select us, you have our word that we will do everything in our power more than merely the average brain injury lawsuit settlement; we will go above and beyond and shoot for the maximum compensation possible. The average recovery for brain damage from a head injury is too low for victims, and we feel it is necessary to make sure all their damages are covered. We can help you be compensated for medical expenses, property damage, lost wages, pain and suffering, and punitive damages. Reach out to an experienced attorney today to more assistance.
FREE LEGAL CONSULTATION: Call us today to receive a free legal consultation. One of our lawyers will give you all the information you need to know, as well as inform you of our zero fee guarantee – we do not take any payment until and unless we win your case. The settlement has an amount in it that is set aside for us, so you suffer no financial loss by hiring us for legal representation.
Contact Normandie Law Firm to learn more about the average compensation for a brain injury. A lawyer experienced in brain injury cases will be able to take your call.