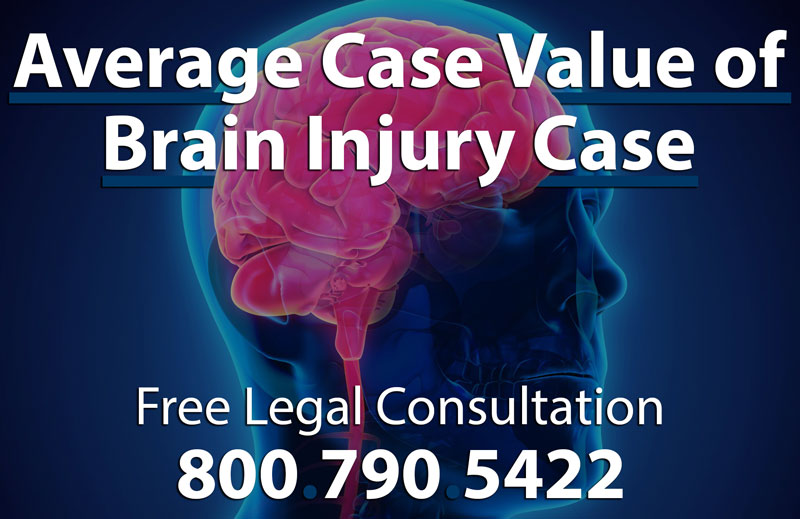 An auto accident can lead to a wide variety of injuries; even accidents that do not appear to be that severe can transfer kinetic energy through your body and strike an important part of your body that can lead to a debilitating injury. In most accidents, the head is affected by striking the airbags, steering wheel, window, windshield, and possibly making contact with the other car involved in the crash. When the head is injured, you can count that your brain suffered as well. A brain injury needs to be taken seriously at all costs, as even the slightest bump on the head can lead to severe effects. If you were involved in a car accident in which your head and brain were injured, you may be entitled to receive compensation to help pay for the costs associated with your brain injury. Contact the top-rated Normandie Law Firm today to receive the legal consultation you need to ensure that you get the maximum possible compensation for your injury and help pay those expensive costs associated with bodily injury and property damage.
Normandie Law Firm, one of the top law groups in Los Angeles, exists to serve our clients, first and foremost. We understand that car accidents are incredibly traumatizing incidents, and the resulting brain injury can land you in the hospital. Healthcare in the United States is incredibly expensive and so treatment for a brain injury – which typically requires the most skilled in the medical field to treat – can be a paramount an expense. An expense that you may not have the ability to make. So what are your options? Filing a lawsuit against the entity (be it a person, company, or government) is your best option to receive the compensation for the head injury or mild traumatic brain injury, like a concussion, for example. Our experienced lawyers at Normandie Law Firm receive many questions from clients regarding their or their loved one's auto accident brain injury case, which stretches from
How much compensation do you get for a brain injury after a car accident?
What is the average settlement value of an auto accident brain injury case?
What is the value of a traumatic brain injury lawsuit because of a truck accident?
What are the typical settlement amounts for a brain injury case due to a motorcycle accident?
How much is the value of a concussion lawsuit due to a car accident?
What is a head injury case after an auto accident worth?
As with all injuries, head and brain injuries can vary in severity: a head injury can range anywhere from minor to traumatic that can be easily perceived, such as bumps, bruises, open wounds, or completely invisible to the naked eye, requiring MRIs and other procedures to see. Head injuries almost certainly bring on brain damage, like memory loss, cognitive impairments, and behavioral changes which may alter and impair your way of living.
If you fell victim to a head injury due to an accident and want to pursue a lawsuit against the at-fault party, you will want to consider how much you would be willing to accept as a part of a settlement with them. Without a qualified attorney with expertise in brain injury lawsuits, you might accept an amount that is well below that which you deserve. Because brain injuries can be incredibly complex, calculating the damages for these types of head injuries can be difficult and depend on a variety of factors.
Types of Damages
When it comes to head injuries, they can be classified into two separate and distinct categories: special damages and general damages. We examine the difference between the two below:
Special Damages
Special damages are also referred to as "economic losses" for which money is an acceptable form of payment and can be a good substitute for what was lost during the accident. This means that money can help with the financial aspects of the accident:
Lost wages – If the accident required that you get medical treatment and you had to miss work, you can recover the money you would have made if you had not been in the accident in the first place. You can recover the lost wages at the same rate of pay for the hours you were absent due to the accident.
Lost earning capacity – The worst accidents can debilitate your way of life. You may lose motion, speech, sight, hearing, etc., which may impede your ability to get raises and promotions in the future. You can receive payment to help compensate for the lost potential.
Medical expenses – You can recover the expenses for the medical treatments you received for your injury.
Funeral and burial expenses – If your loved one suffered a wrongful death because of the head injury, you can sue and can recover expenses for the funeral and burial expenses.
Property damages – You can get reimbursement for the damages to your property.
General Damages
General damages are the non-economic losses which money is only a rough substitute. We at Normandie Law Firm understand that no amount of money can make up for the trauma of a brain injury. Money, however, can help pay for the treatments which can begin the recovery process.
Physical pain and suffering
Humiliation and embarrassment
Shock and mental anguish
Loss of reputation
Loss of consortium
Loss of society and companionship
Emotional distress
Additionally, punitive damages can be handed out, which are forms of additional monetary compensation that are meant to dissuade the defendant from committing the action again. Some courts see these damages as excessive, however; thus, only an expert attorney who has experience in brain injury cases will be able to win them for you.
Free Second Opinion
It may be possible that you already have hired an attorney who has given you a settlement amount they believe will help pay for the damages you suffered. After consideration, you deem this amount to be too low, and you fear it may not be enough. What are you to do? As you find yourself on this page, reading this article, you have already taken the first step.
We at the Normandie Law Firm are here for the betterment of our clients. If you believe that your attorney's best estimate for your settlement is too low, we are here to give you a free second opinion. We will review the facts of your case and give you our opinion on how much you should settle for. We know that attorneys are not always in the business of justice, but rather, their own gains. When lawyers follow the mantra of money, they will often want to settle with the minimum amount so they can close the case as quickly as possible and collect their attorney fees. This practice is not what you deserve, especially after a life-changing head injury. Normandie Law Firm is here for the client first and foremost; we are here for you. Our skilled attorneys with experience in brain injury cases will pursue the maximum amount of compensation; the amount of compensation you deserve.
We can offer free second opinions on your case if you believe your present attorney is not giving it their all. We also have the attorneys to help you with your brain injury; our accomplished attorneys have ample experience handling brain injury claims, and so we will use that experience to get you the compensation you deserve.
Recent Head Injury Verdicts and Settlements
$100,000 settlement: A California woman as she drove through an intersection and suffered a soft-tissue head injury, and a permanent scar, when her head was knocked into the driver-side window.
$800,000 settlement: A North Carolina woman suffered a mild TBI (Traumatic Brain Injury), suffered short-term memory loss, depression, mood swings, fatigue, and partial complex seizures.
$3.2 million settlement: A Virginia truck driver who was driving for his employer at the time, was injured in an accident and suffered a mild TBI.
$14 million settlement: A woman's motorcycle wheel failed and suffered a severe brain injury.
The Normandie Law Firm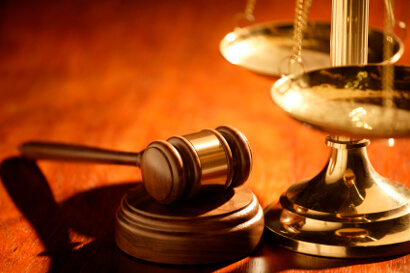 The Normandie Law Firm is here for you. We offer free consultation, which will give you the opportunity to sit down with lawyer experienced in brain injury cases and explain your case. They will give you their initial thoughts, and the settlement amount you will get if you choose our law firm. There is no financial obligation on your part. We also offer the zero-fee guarantee: you will not pay a single dime until we close your case and get you the compensation you deserve. There is no financial risk on your part, so call the Normandie Law Firm today. An experienced attorney will be able to give you more information.
OUR ATTORNEYS CAN FILE THE RIGHT LAWSUIT FOR YOUR BRAIN INJURY
California Statute of Limitations for Brain Injury Lawsuit
Signs and Symptoms of a Brain Injury
Car Accident Brain Injury Attorney