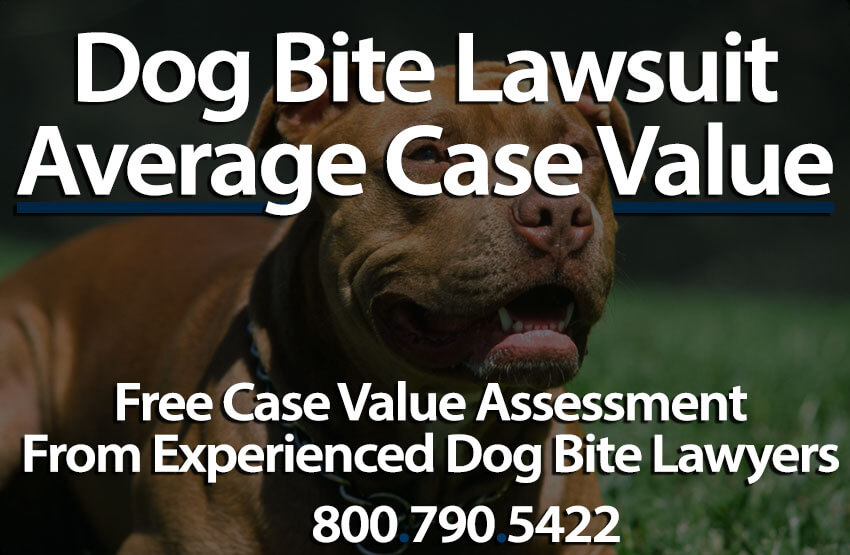 Average Case Value For Dog Bite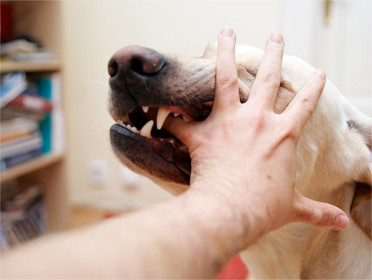 Dog bites can be incredibly damaging both physically and emotionally to the victims who suffer from them. These injuries can leave long-lasting trauma that. if caused by the fault of another party, may be relieved through monetary compensation. If you or a loved one has suffered from the damages of a dog bite, you may be able to file a dog bite injury lawsuit against the party responsible. At the top-rated Normandie Law Firm, our experienced lawyers are committed to using all the resources necessary to ensure you get the best possible compensation. If you have been bitten by a dog and would like to know how much your case is worth, please read below for helpful information, or contact a qualified attorney with expertise in dog bite injury lawsuits.
Dog Bites
Dog bites are considered to be any injury inflicted by a dog's teeth or the attack of a dog. Dog bites often occur unintentionally, as the owners may not be aware of how the dog will react. These attacks could occur while walking the dog, or on accident, if the dog were ever to escape the home. In all of these cases, the dog's owner is to be held liable for the damages as he is responsible for any of the damages their dog may inflict. Listed below are some of the common injuries a dog bite can cause:
Puncture wounds: While some puncture wounds from dog bites do not always bleed profusely, they can still be incredibly dangerous and should be treated as soon as possible. Like all wounds that break the skin, puncture wounds can go deep into the flesh making them susceptible to infection. Victims of puncture wounds should visit a doctor as soon as possible. The doctor will most likely recommend that you thoroughly clean the wound, dress the wound regularly, and take any antibiotics they are likely to prescribe.
Infection: A dog attack often involves biting and scratching which can break flesh and, if left untreated, cause severe infection. Dogs are often covered in soil, waste, harmful bacteria, and other materials that could cause serious infection. Infected wounds often include redness, swelling, pus, tenderness, and heat.
Facial Scarring: While most dogs heal over time, some could leave permanent facial or body scarring. These scars can be minor, or they could drastically change the quality of life for the bite victim. Those with severe dog bite scars may require extensive reconstructive surgery to return their faces to normal.
Nerve Damage: Dog bites can dig deep into the flesh in some cases. When this happens, there is an adverse risk to the nerves in a person's face, neck, arms, or legs. Nerve damage from dog bites can lead to mobility issues and chronic pain that lasts long after the initial wound is healed.
Emotional Damages and Post-Traumatic Stress: This injury is most susceptible in young children, as they have had fewer experiences with dogs besides the ones that attacked them. Many parents report nightmares, a fear of going outside, a fear of dogs, and other mental and emotional trauma.
Any of these damages can result in not just physical and emotional trauma but can leave the victim with an extensive financial burden as well, as these injuries often require professional treatment to receive a full recovery. If you or a loved one has experienced a dog bite, you may be able to sue the dog's owner for the damages endured. However, having a skilled attorney who has experience in dog bite cases is key to any successful lawsuit, and we recommend that you seek proper consultation before pursuing any legal action.
Your Case
When clients come into our top law firm looking for assistance for their dog bite injury lawsuits, they often ask a broad range of questions that end up coming up quite frequently from client to client. Some of those questions include:
How much is an average dog bite case in California?
What is the average settlement amount for a dog bite case in California?
What is the average dog bite case payout worth?
How much is my case worth?
How much is the average compensation for dog bite injuries in California?
Firstly, determining the value of any particular case depends on some factors that cannot be easily estimated. To better discern the value of your case, it is in your best interest to come into our law offices so that we can go over your case piece by piece and determine what the value may be. An expert attorney with experience handling dog bite claims can give you a fair estimate of the value of your case.
One of the major factors that play into the value of any case is the damages that were sustained. For instance, the value of a dog bite case that resulted in a minor puncture wound and no emotional trauma has far less potential value than a case where the victim ended up being hospitalized for two weeks due to his injuries. That is not to say that the second case is always going to do better than the first case, it is just more likely that will be the outcome.
Another defining aspect is the kind of damages that were sustained, and what the victim wishes to be compensated. Damages come in a variety of forms, and these forms all alter the overall value of any one case. Some of the basic damages that a victim can claim are:
Loss of wages
Loss of future income
Medical Expenses
Emotional and Mental Trauma
However, an accomplished attorney can assist you in claiming punitive damages for the injuries. Punitive damages, also referred to as 'exemplary damages,' are a monetary amount that is awarded to a plaintiff for the purpose of punishing the at-fault party to deter them from engaging in the same conduct in the future. Some attorneys are not so concerned with punitive damages as they are often challenging to fight for, and often extend the time to reach any possible settlement. However, our experienced lawyers are committed to fighting for punitive damages as well as any other damages that you may have received.
In regards to discerning the average case or settlement value, averages in these terms are difficult to reach accurately. While we could estimate an average based on prior cases, it would do our clients an incredible disservice to do so. This inaccuracy occurs because the earning potential of a case can often b broken or undershot, depend on the circumstances. This would hinder the potential of reaching an accurate average. It is also worth noting that averages can be made more inaccurate by cases that offset that average.
Regardless of the potential value of your case, however, it is important that you seek a capable lawyer experienced in dog bite cases before pursuing legal action against an at-fault party. While it is within every person's right to represent themselves in court, having a lawyer on your side can make the difference between a successful claim for compensation and having your case dismissed from court.
Get Our Legal Opinion
If you or a loved one has suffered from the damages inflicted by a dog bite, you may be entitled to significant monetary compensation. At Normandie Law Firm, our injury attorneys with experiencce in dog bite cases are committed to ensuring you receive all the resources possible to pursue and win your case. Our skilled and compassionate attorneys are glad to provide you with the advice that you need, even if you already have a lawyer for your case.
Free Consultation and Zero Fee Guarantee
As a further commitment to you and your case, all of our clients receive the benefits of a zero fee guarantee policy. Under this policy, you do not have to pay for our services until we follow through and win your case. In the unlikely event that we do not win your case, you don't pay us anything. If you already have an attorney, don't worry, contact our law offices today and our attorneys will provide you with their legal opinion free of charge. Contact an experienced attorney at our law firm today.