Average Case Value of E-Cigarette Burn Injury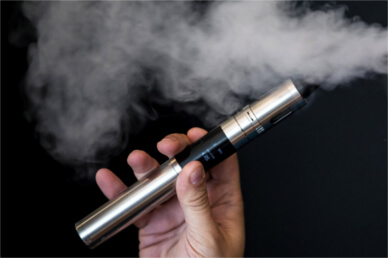 Electronic Cigarettes (E-Cigs) have become a widespread trend that broke on the market as an alternative to ordinary cigarettes. However, like all forms of new technology, mistakes happen. In the event of these mistakes wherein the liability falls on the E-Cig manufacturer, that manufacturer should be held responsible for compensation for the damages that have been incurred by the victim. At Normandie Law Firm, one of Los Angeles's top law groups, our skilled personal injury attorneys who have experience handling E-Cig injury claims can assist you in determining the possible value of your case, and pursue legal actions against the company responsible. Our compassionate, experienced lawyers are able to provide you with the legal advice that you need, even if you currently have an attorney handling your case.
Electronic Vape
Electronic Cigarettes, often called Electronic Vape or E-cigs are a trending alternative for regular cigarettes. They are often advertised as healthier alternatives to smoking traditional cigarettes. However, studies have shown that electronic nicotine poses a multitude of serious risks, ranging from E-Cig explosions to burn injuries.
Electronic Cigarettes are usually battery powered and use cartridges filled with liquid nicotine, as well as other chemicals that contribute to a variance in flavor and body. Built into the E-Cig is a heating device that turns the liquid nicotine into vapor, which is then inhaled by the user. These devices include e-pens, e-pipes, e-hookah, and e-cigars. While the chemicals in tobacco based cigarettes are not present in e-cigarettes, the chemicals in this electronic alternative may also be potentially harmful. Some of these possibly harmful chemicals include propylene glycol and glycerin. Injuries resulting in severe burns caused by exploding e-cigarettes pose a more immediate health risk, however.
In most cases, an e-cig explosion occurs because of the USB battery charging port. This is because different USB ports tend to put out different levels of current, which can cause the battery to overheat in certain situations. If this battery is in contact with loose metal objects (like keys in a pocket, or coins, or jewelry), an electric short can occur.
These injuries can often be avoided if the e-cig manufacturing company more properly produced the charging mechanism within their e-cigs. This could involve utilizing overcharge technology and safety locking mechanisms that would prevent the device from activating on accident. If you or a loved one experience injury as the result of a manufacturer's negligence to properly design their product, that manufacturer may be held liable for the damages you have endured. These companies could be sued under a product liability lawsuit. These cases operate under a theory of liability wherein a plaintiff must prove that the injury was caused by a defect in a product that was unreasonably dangerous. Consulting a qualified personal injury lawyer experienced in E-cig cases may assist you in pursuing legal action against a e-cig manufacturing company.
Determining The Value of an E-Cigarette Burn Injury Lawsuit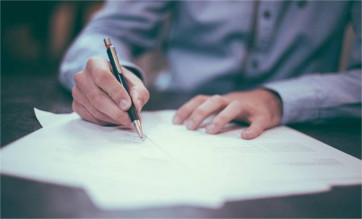 Our clients who come in seeking legal consultation for a e-cigarette burn injury lawsuit ask a broad range of questions. However, there are a number of questions that come up quite frequently, a few of them are listed below. Our accomplished attorneys with experience in e-cig cases do our best to answer these questions.
What is the average case value of an E-Cigarette burn injury lawsuit?
How much is an e-cig explosion and burn case worth?
An e-cig exploded and burned me. How much is my case worth?
What is the average settlement value of a vape burn injury lawsuit?
My electronic vape caught on fire and burned me. Can I file a class action lawsuit? How much is the average case value for this type of lawsuit?
Determining the value of any e-cigarette burn injury case really depends on the elements of any specific case.
For one, the extent and severity of your injuries play into the value of your case. This includes things like medical treatment and hospitalization costs. Also, factors like a requirement for further care will play a large part in discerning the severity of damages you have sustained.
Damages can also include things like a loss of wages. For instance, if the burn injury forced you to take a prolonged leave from work you may be able to earn compensation for that lost time at work through a successful lawsuit. This also includes a loss of future wages if the event incurred a long-term injury or a permanent disability. This estimate is determined through a calculation of the wages lost and the wages you could have earned had the incident not occurred. An experienced attorney can give you more information.
Non-Economic Damages also play into the value of an e-cigarette lawsuit. These non-economic damages usually include mental anguish and physical pain that an individual can experience from the injury. This dollar amount is difficult to calculate and relies on the judgment of the jury as well as the effectiveness of your attorney to ensure a more accurate amount.
In regards to filing a class action lawsuit, your injury must be one of many incurred by the same product. If there is no record of others experiencing similar injuries from the same product the odds of being able to file a successful class action are small. If for instance, you do have the grounds for a class action lawsuit, determining the value of said lawsuit depends on some of the factors listed above. Also, the amount that you might receive from a class action lawsuit would be split amongst the others who had filed along with you so; this amount may not be as large as one might expect.
Determining an average case value, case payout, or settlement amount also relies on the elements mentioned prior. Averages may also be far from accurate as every case is very different from each other. If lumped together, one case with a larger payout can throw off the accuracy of the average as a whole. An expert attorney who has experience in e-cig cases can give you more details on what makes up a successful case and what kinds of compensation you can earn.
How Normandie Law Firm Can Help.
If you or a loved one has suffered a burn injury as the result of an e-cigarette and would like to determine the possible value of your case, contact the top-rated Normandie Law Firm and our experienced legal consultants can assist in finding an estimate. We can also walk you through the often complex process of filing your claim and earning the compensation that you deserve. Per our zero fee guarantee policy, all of our clients only pay for our services once we have won their case. If you already have a lawyer handling your case, can also receive free second case reviews if needed. An attorney with expertise in e-cig injury lawsuits can take your call and start the legal process.