Average Value of Cruise Ship Injury Case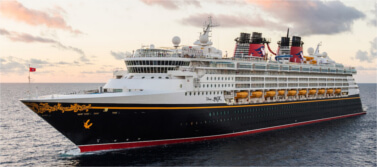 Rarely do cruise ship passengers expect to experience injuries when they purchase tickets for passages. However, accidents can happen, and when they do under the watch and care of the cruise ship staff, the cruise ship or cruise line company can be held responsible for the damages incurred. If you or a loved one has experienced the often traumatic injuries of a cruise ship accident, you may be eligible to file a claim for significant monetary compensation. At the top-rated Normandie Law Firm in Los Angeles, our skilled cruise ship accident attorneys can assist you in building your case and filing a lawsuit against the party responsible for the damages you have suffered. If you have any questions after reading this article, please feel free to contact our top law offices for a free consultation with an expert attorney who has experience in cruise ship lawsuits.
Cruise Ships & Cruise Ship Accidents
Cruise ships are often characterized as luxury hotels that can sail the open seas. However, just like hotels, cruise ships and cruise ship companies are expected to uphold a degree of safety and security to each of their passengers. At any moment when this level of care falls below par and a passenger is injured because of it, the cruise ship or cruise line company could be faced with a damaging lawsuit, made easier with the help of an experienced attorney. Listed below are some of the more popular cruise lines across the United States:
Azamara Club Cruises
Carnival Cruise Lines
Celebrity Cruises
Cosa Cruises
Crystal Cruises
Cunard Line
Disney Cruise Line
Holland America Line
These are just a handful of the cruise lines that people across the United States use on a regular basis. Regardless of their popularity, however, all cruise lines are expected to uphold the previously mentioned level of safety and security for all of their passengers. If this degree of safety is ever breached a passenger has every right to hire a maritime injury or cruise ship accident attorney to file a lawsuit for the damages and trauma that they have suffered. The injuries a passenger can sustain on a cruise ship can vary from minor bumps and bruises to very severe and at times life-threatening conditions. Some of the more common cruise ship injuries a passenger can experience are as follows:
Food Poisoning: The contracting of a foodborne illness via consumption of ill-prepared food served by cruise ship staff
Burn Injury: A burn injury is considered to be any damage to the layers of skin via exposure to harsh chemicals, light radiation, thermal exposure, or electrical current.
Slip, and Fall Accidents: Slip and fall accidents occur when passengers fall as a result of poor floor or visibility conditions
Assault and Battery: Assault and battery are two forms of violence, assault being the threat of violence, and battery being the actual execution of said violence.
Sexual Assault: Sexual assault is the unsolicited sexual advances of another and can range from inappropriate touching to the most severe form of sexual assault: rape
Falling overboard: Passengers have been known to fall overboard if they disregard designated safety procedures or if there are no adequate safety measures in place.
Drowning: Since cruise ships pass through open ocean, the likelihood of a passenger falling overboard and drowning can be reasonably high.
Bed Bug Bites: bed bugs can be a major nuisance to passengers, and can inflict quite painful wounds.
Contagious Diseases: The proximity of cruise ships makes passengers more susceptible to contracting dangerous infectious diseases
Injury from Onboard Fires: Due to the proximity of cruise ships fires that break out on board can be incredibly dangerous
Medical Malpractice of Cruise Ship Medical Staff: Cruise ships tend to have their medical team on staff, and when they fail to uphold the level of care all medical professionals are held to a lawsuit can be filed against them.
Mechanical Failures: Like all large machines, cruise ships can experience malfunction, when this occurs, many are at risk for injury
Theft of Valuables or Identity: With all the kinds of people buying cruise ship tickets, the odds of having something stolen are reasonably high.
If any of these injuries apply to you, you should seek legal assistance from a qualified attorney with expertise in cruise ship injury lawsuits.
Your Case
When clients come into our law firm looking for assistance in their cruise ship accident lawsuits, they often ask a broad range of questions that are in fact quite similar to those of other clients seeking the same assistance. Some of these frequently asked questions are listed below as follows:
What is the average settlement value of a cruise ship injury case?
What is the average cruise ship accident case value?
How much is a cruise ship accident worth?
What is the average payout of compensation for suing the cruise ship company responsible for my damages?
Unfortunately, all of these questions cannot be answered within this particular article. In most cases, generalizing a cases' value or an average settlement amount would do our clients a disservice as every case is different and as such their values can vary immensely. For that reason, it is incredibly important that anyone desiring information regarding the average settlement amount or value of their case seeks out one of our accomplished attorneys with experience in cruise ship injury cases to better assist in determining a more exact and personalized amount.
However, that is not to say that determining a value for your case or average is entirely impossible. There is a way to reach an approximate value based on the compensable damages that surround your case. These compensable damages fit into three separate categories: noneconomic damages, economic damages, and punitive damages. A lawyer experienced in cruise ship injury cases would better assist in determining the specific amount present in your case. However, it is still incredibly helpful to understand the damages that could be compensated to you.
Economic damages are often the largest part of a cases' value and are easiest to determine as they are made up of direct financial losses. Listed below are some of the common economic damages that can be added to the value of your case:
Past & Future Medical Expenses: These are the costs that a victim must endure for the hospitalization of the initial injury and any further treatment needed in the future because of this injury. These expenses often make up a significant portion of a settlement value.
Loss of Income: These compensatory damages meant to reimburse the victim for any wages lost from the injuries. This amount can be determined through a thorough examination of the victim's salary history and often includes sick and vacation time.
Loss of Potential Income: Sometimes injuries can be so severe that the victim may lose the ability to perform at the same level they had before their injuries. To determine this amount, a complicated formula is used that involves the examination of the victim's projected earnings and the impact that the damages may have had on the victim's ability to find and perform future work.
Noneconomic damages, or general damages, provide monetary compensation to victims of non-monetary damages. These damages are often difficult to place a definitive monetary value on, as they are not directly related to any monetary losses. For this reason, it is highly recommended that you seek the assistance of an attorney to help calculate these non-monetary losses. Some of these noneconomic compensatory damages are listed below:
Pain and suffering: This damage is compensated to a victim based on the pain and suffering they endured from their injuries. This amount is often calculated by the use of a pain multiplier that has the victim identify their level of pain on a scale of one to ten.
Emotional Distress: This form of compensation is offered to victims that have experienced any emotional trauma suffered due to the injuries. The compensable amount of emotional distress often varies from state to state.
Loss of Consortium: Loss of consortium is often added to the value of your case when the injuries are so severe that the victim's loved ones are deprived of a normal loving relationship and companionship
Last, but far from least, are punitive damages. Punitive damages are added to a case, to punish a defendant for their actions and to deter them from engaging in similar conduct in the future. Punitive damages are usually difficult to fight for, and lesser attorneys will more than likely settle a case without making an argument for these damages. However, our injury attorneys with experience handling cruise ship injury claims at Normandie Law Firm are committed to ensuring that all of our clients receive all the compensation that they demand; punitive damages included.
How We Can Help
Having a skilled attorney on your side can make the difference between filing a successful claim for compensation and having your case dismissed from court. At Normandie Law Firm, our experienced personal injury attorneys are wholly committed to our clients and our clients' cases. Our attorneys practice in Los Angeles, San Diego, Orange County, Riverside, Bakersfield, San Francisco, Fresno, Sacramento and throughout the state of California. If you contact our law offices today, we can walk you through the complicated process of filing your claim and earning the compensation you deserve. As a display of our commitment, under our zero fee guarantee policy our clients don't pay for our services until we follow through on our promise and win your case.
Zero Fee Guarantee
Our law firm takes cases on a contingency basis. That means if we take your case, you will never have to pay us anything upfront. You don't owe us anything until and unless we get you money. If we don't get you money, you don't owe us a dime.
Free Second Opinions
Unfortunately, we find that many attorneys within our industry only care about their bottom line. They will sign up as many clients as they can, and settle their cases quickly to get more clients. We believe this is grossly unfair to the client. Many such attorneys will be available to you before you sign with them, but after you sign with them, they will disappear on you and treat you like a number. Our law firm will not treat you like a number. We will hold your hand every step of the way and keep you updated regarding your case. If you already have an attorney for your case and having doubts, you can call us to receive a second opinion about your case. Free consultations are available to anyone who believes they have a legitimate lawsuit. Call one of our experienced lawyers today for more information.