Average Value of a Truck Accident Lawsuit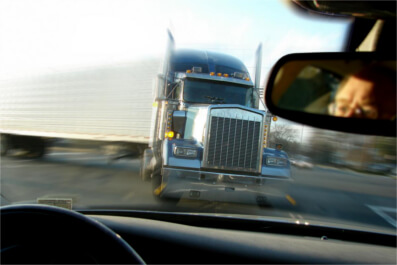 Injuries suffered as the result of truck accidents can be incredibly severe and damaging to an individual. In 2015 alone it is estimated that over 3,000 people died in large truck accidents. 69% of those killed were occupants of cars and other passenger vehicles, while 15% were pedestrians, bicyclists or motorcyclists. If you or a loved one has suffered injury as a result of an auto accident involving a commercial truck you may be eligible to file a truck accident lawsuit against the party at-fault and collect significant monetary compensation for your damages. If you would like to know the value of your truck accident case, please read on. At the top-rated Normandie Law firm, our well-practiced Los Angeles truck accident injury lawyers can assist you in building your case and filing your claim. Contact our top law offices today and receive a consultation by one of our experienced lawyers free of charge – even if you already have a lawyer handling your case.
Truck Accidents
Commercial truck accidents can be extremely dangerous, especially when compared to an accident that involves two personal-use vehicles. In most cases, a fully loaded commercial truck can weigh upwards of 20 times as much like an ordinary car. Due to this vast difference in not just weight, but size, accidents with commercial trucks result in serious, and even fatal, injuries. These commercial trucks can include smaller six wheeler rigs, as well as the freight-sized eighteen-wheeled trucks. Bulleted below are some of the common injuries victims can endure in an auto accident involving a commercial truck. If you sustain any of these injuries, contact an expert lawyer experienced in truck accident cases to pursue compensation.
Back and Neck Injuries: Back and neck injuries can vary in severity from minor neck pain to serious damage such as dislocated spinal discs. In their more serious instances, back and neck injuries can prevent victims from returning to work and performing daily activities.
Broken Bones: The force behind a collision with a truck can be truly devastating, so much so that the force can break bones. Broken bones often take a long time to heal, and if they occur in sensitive areas such as the pelvis, spine, or ribcage, they could prevent a victim from returning to work immediately.
Head Injuries: The force from a truck accident can cause severe head injuries that can result in prolonged seizures, and other life-threatening Traumatic Brain Injuries (TBIs). In some, more severe cases, victims can never fully recover from their damages.
Internal Injuries: Internal bleeding to organs like the bladder, liver, kidneys, pancreas, and spleen can be challenging to treat, and in some cases can be life-threatening.
Lacerations: Often caused by broken glass and sharp metal, lacerations can be particularly painful and can leave massive scars that never heal entirely.
Rib and Torso Injuries: The rib cage protects a multitude of the body's vital organs, and when it breaks the whole system beneath is at risk of prolonged damage.
Seat Belt Injuries: While seatbelts are put into place for protection, seat belts can cause injuries like whiplash, which can be especially painful.
Spinal Cord Injuries and Paralysis: The spinal cord is an incredibly sensitive part of the body and when damaged can lead to devastating nerve damage, and may result in paralysis.
These are just some of the many injuries one can sustain from a truck accident. Also included in this list of possible injuries is the wrongful death of a victim. Truck accidents are ten times more likely to kill an individual than collisions with other cars. If you or a loved one has suffered a wrongful death or any of the injuries listed above, it is highly recommended that you hire a qualified attorney who has experience handling truck accident claims to help you claim compensation for the damages endured. At Normandie Law Firm, our skilled injury lawyers can assist you in filing a lawsuit against the at-fault party.
Your Case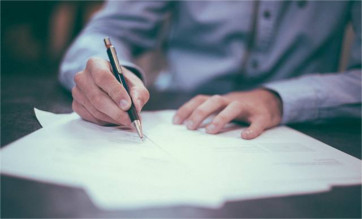 Clients seeking legal assistance for their truck accident lawsuit often ask a broad range of questions quite similar to the questions raised by other clients. Some of these frequently asked questions are listed below:
What is the average value of a truck accident injury case?
How much is my truck accident injury case worth in California?
What is the average settlement value for a truck accident lawsuit in California?
What is the average truck accident injury case payout in California?
What is the average amount of compensation I can receive for being rear ended by a semi truck?
Determining the value of any one case depends on a wide range of factors that cannot be so easily generalized in a single article. However, that is not to say that the potential value of your case cannot be estimated. An attorney will often examine the damages you have endured and add a monetary value to said damages. This monetary value is made up of the compensable damages involving your particular case. These compensable damages come in three forms, Economic, Noneconomic, and Punitive. A truly skilled attorney will, to the best of his ability, fight for all three forms of compensation when taking on your case. An accomplished attorney who has experience in truck accident claims is an invaluable asset to your case. Some of the economic compensable damages are listed as follows:
Past & Future Medical Bills: The medical expenses you or your loved ones have endured due to the accident can be added to the potential value of your case, and often make up a large portion of it. Past medical bills include any treatment needed directly after the incident. While future medical bills include any treatment or hospitalization needed in the future in regards to the original injury.
Loss of Income & Future Income: In some cases, injuries result in a loss of income or potential future income. This amount is added to the value of your case if you had to take time out of work, or are injured in such a way that your potential for future work is hindered. Loss of wages are calculated through your salary history, and the amount of work missed; this can include sick and vacation time. Loss of future income is discerned through a complicated formula that involves a thorough examination of your projected earnings and the impact that the damages may have on your ability to find and perform future work.
Non-economic damages often referred to as general damages, provide victims with monetary compensation for non-monetary losses. These damages are in most cases, difficult to calculate as they often do not carry any definable monetary value. However, a skilled personal injury attorney can assist you in calculating the noneconomic settlement amount. Listed below are some noneconomic compensatory damages:
Pain and suffering: This damage is compensated based on the pain and suffering a victim endure from their injuries. The amount is calculated through the use of a pain multiplier, which asks the victim to label their pain on a scale of one to ten. The more severe and chronic the pain is, the more likely it is that the victim will receive a higher settlement amount.
Emotional Distress: This form of compensation is offered for any emotional trauma a victim may have suffered due to the injuries. This amount tends to vary from state to state.
Loss of consortium: Loss of consortium is often added to the value of your case when the injuries are so serious that the victim's loved ones are deprived of a normal loving relationship and companionship.
The last form of compensable damages, Punitive Damages, is often considered the most difficult to fight for. Punitive damages are added to the value of any one case to punish the defendant or to deter them from engaging in similar conduct in the future. While some lesser attorneys will settle a case without regarding punitive damages, our truck accident personal injury attorneys at Normandie Law Firm are committed to ensuring our clients receive all the damages they demand.
Determining an average settlement or case value can be almost just as challenging as finding generalizing the value of any one case. This is because the potential value of each case varies so greatly. The value of one case is likely to throw off any hope of an accurate settlement average. Providing an estimated average would do our clients a disservice as there is no guarantee that their specific case will fit into this average estimation. For this reason, we recommend that you reach out to an experienced attorney so that we can better assist you in estimating the value of your particular case.
How Our Law Firm Can Help
Having a skilled attorney with expertise in truck accident injury lawsuits on your side can mean the difference between filing a successful lawsuit, and having your case thrown out of court. If you file a claim with our well-practiced attorneys at Normandie Law Firm you could find some, if not all, of these following expenses compensable:
The costs of any further medical care
Any future medical care and treatment
A loss of income and loss of future earnings due to long-term recovery or permanent disability due to the accident
Any non-economic damages include emotional distress, trauma, PTSD resulting from the accident, pain and suffering and anxiety.
Free Consultation and Zero Fee Guarantee
Our attorneys practice in San Diego, Orange County, Riverside, Bakersfield, San Francisco, Fresno, Sacramento and throughout the state of California. If you contact our law offices today, we can walk you through the complicated process of filing your claim and earning the compensation you deserve. As a show of our commitment, under our zero fee guarantee policy our clients don't pay for our services until we follow through on our promise and win your case. Contact us today to speak with one of our attorneys with experience in truck accident cases.
Free Second Opinions
Unfortunately, many attorneys in this field only care about one thing: signing up the case. After they sign you up, they forget about you and you are left wondering what's going on with your case. If you already have an attorney handling your case and having doubts about your current attorney, you can contact us to tell us about your case and we will provide you with a second opinion, free of charge.