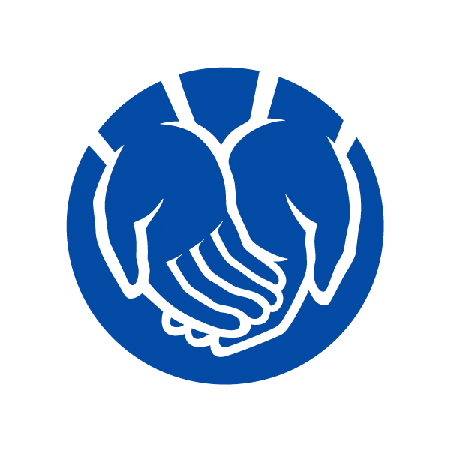 Our law firm always advises our clients to come to us for any help they need when dealing with insurance agencies. Claims adjusters are notorious for doing everything in their power to prevent their customers from receiving payouts. Our skilled attorneys with experience in Allstate Insurance cases at the top-rated Normandie Law Firm make it a goal to do whatever it takes to bring fair compensation to those who have been denied by insurance companies like Allstate. Don't let your injuries and damages go unpaid for because Allstate is holding out on honoring your policy – take action today to receive the payments you deserve. Those who have been harmed or had their vehicles damaged in accidents should not be forced to wait weeks or months for a claim to go through and we will help speed the process up. Our clients often call us and ask what they can do to guarantee a payment; sometimes, the answer is as blunt as win a trial. Fortunately, our team of lawyers is well prepared and wholly willing to go to trial to fight for your rights. Other questions our clients ask us include:
How much does Allstate offer for a car accident?
What is the average Allstate settlement for a car accident?
I want to know how long it takes to file an Allstate lawsuit. Who can I call?
Allstate Background Information
Allstate is an insurance company that has its headquarters based in Illinois. They initially started as a brand of tires for Sears, but became associated with auto insurance after a broker played with the idea of selling auto insurance directly to the customers via mail. The company has been in business for over 80 years; however, at times, it is difficult to see how. They have a bad reputation for not paying their customers after the customers suffered accidents and injuries, and they have been rated as one of the top 10 worst insurance companies in the country. However, due to a prominent advertising and marketing campaign, Allstate still nets new customers and retains old ones, even in the wake of bad business practices.
Allstate Insurance primarily deals with auto insurance, but it also provides homeowner's insurance, business insurance, life insurance, renter's insurance, and more. It insures millions of people across the country, and in California, it is guaranteed to have business; auto insurance is a requirement if you plan on driving on the roads. Naturally, Allstate knows this, and also knows that accidents happen – but they do not often have any intentions of paying for damages. An expert lawyer with experience handling Allstate Insurance claims can help you earn your fair compensation from Allstate.
Acting in Bad Faith
If you have been involved in any kind of auto accident (car accident, truck accident, motorcycle accident, bicycle accident, or pedestrian accident) and sustained an injury, you have the option of pursuing an injury settlement with Allstate. Often, a simple accident that yields no injuries, like a low-speed rear-end fender bender or a clipped mirror, does not require you to seek legal representation. Further, Allstate is more likely to pay out small sums coming from property damage than those that come about from injuries. This is because it is much easier to quantify the damages and does not require extensive litigation and examination.
However, as stated, Allstate will more than likely dispute the extent of your injuries if you were also hurt in the accident. They may claim that your injuries were already present beforehand and the accident did not cause them; therefore, they have no obligation to pay. Similarly, they may say that the injuries themselves are not as severe as you are making them out to be, regardless of doctor's notes or medical records. If they are able to claim that your injuries are less severe and do not require as much compensation, the offer may be lower than what you deserve. You should enlist the assistance of an experienced attorney; the offer could be higher if you come out of the gate with good negotiation tactics.
Allstate also has the tendency to deny claims for no reason. This is a basic breach of duty, as insurance agencies are required to investigate claims and provide reasonable explanations for any denials or dismissals. By not adhering to that standard, the company is acting in bad faith. It can attempt to circumvent this issue by sending out insurance adjusters who will purposely perform bad investigations to paint your injuries or accident in a less serious or damaging light.
The amount of the offer from Allstate may additionally be very low if they do make an offer at all. Their first offer is not one you should ever accept – it will likely be made merely to get you off their backs, and they will continue to decrease it. It is an act of bad faith to not present the customer with a settlement that accurately reflects the damages in an accident. Our experienced lawyers can help you by using strong negotiation tactics and relentlessly pursuing a fair settlement.
Average Allstate Settlement Offer for an Auto Accident
After you've been involved in a car accident, you are likely going to pursue legal action. It is common that we are asked how much money can a victim of an accident receive, and the answer is simple: there is no way to determine that before a case happens. Allstate settlement offers vary from claim to claim because each case is unique; there is no exact set of circumstances surrounding each accident, and different adjusters, juries, defendants, and plaintiffs are involved. Two people who sustain neck injuries may receive settlements that are thousands of dollars apart. As such, there is no Allstate settlement calculator that spits out a value after you've plugged in numbers and damages; even simple collision and property damage policies have to be arbitrated. Regardless, consulting with a qualified attorney with expertise in Allstate Insurance injury lawsuits will give you more information than attempting to figure it out yourself.
However, there have been numerous cases litigated that involve Allstate. These cases can be used as observational tools to see what Allstate has settled for and what juries have ruled. Keep in mind that these numbers may be drastically higher than the median amount; cases that settle in the millions, for instance, boost the national average, but they are rare.
$70,000 Verdict: A family was driving down the road when another vehicle turned in front of them, not yielding to the right of way. The family received various injuries, including neck, shoulder, and back injuries like bulging discs and dislocations. The other driver was insured by Allstate
$100,000 Settlement: After being rear-ended by one car and getting shoved into the one in front of her, a woman pursued legal action. She suffered injuries to her neck and back, the latter of which was already damaged from previous car accidents. A settlement was reached before going to trial.
$290,000 Verdict: Two individuals in a car get stuck on a railroad track when the driver lodges the vehicle in the tracks. They attempt to move the car, but a train hits them, causing extensive damage to the passenger. She sued the driver for negligence; Allstate claimed that she was partially responsible, having agreed to stay in the car. The jury sided with her.
$50,000 Verdict: A maintenance worker was rear-ended while in his state highway truck, causing the truck's trailer to overturn and shift weight. The worker suffered lower back pain and required physical therapy, which prevented him from sitting for long periods and returning to work. Allstate disputed the liability of the claim, stating that he was rear-ended due to cutting off the other vehicle. The jury ruled against Allstate.
It is worthwhile to compare your injuries and circumstances surrounding your accident to these cases so that you have an idea of what could possibly be earned. However, it is wise to contact an experienced personal injury attorney who has dealt with Allstate insurance claims before, as he will have a better understanding of what your case may be worth. How much your case can settle for depends on the extent of your injuries and the impact it has on your life and career. The compensation you can earn includes medical coverage, lost wages, property damage, and pain and suffering, and all these factors will be considered when determining a case's value. An attorney who has experience in Allstate Insurance cases will be able to help you earn a settlement.
Free Second Opinion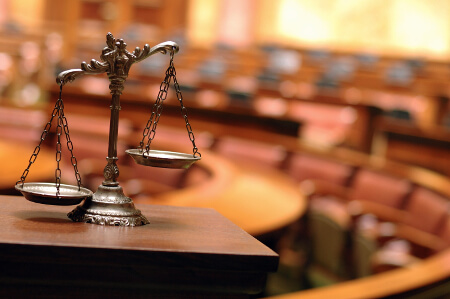 If you already have a lawyer, you may feel that you are being misrepresented. He may have told you that you can earn more than is possible for a car accident and is feeding you misinformation to keep you on board to make sure he is paid. Alternatively, he may behave like many attorneys and speed through your case with the intention of settling it as quickly as possible so that he receives a swift paycheck. He can then move on to the next case and repeat his actions.
We believe you deserve every penny from Allstate in the event you are involved in an accident, and you also deserve an attorney who will pay attention to your needs. Your health and financial stability should be of paramount importance, and a law firm that does not place its clients first is one that is doomed to fail eventually. Call us to speak with an accomplished lawyer experienced in Allstate Insurance cases.
FREE LEGAL CONSULTATION AVAILABLE: We at Normandie Law Firm, one of the top law groups in the city, care about our clients. Our empathetic lawyers are here to help you through any claim you have; we're willing to fight all the way to the courtroom and will not rest until you receive a settlement that satisfies you. Call us today to receive a free legal consultation on your case or to hear our second opinion on your current legal representation. We will tell you what we believe you can realistically earn and how we can help.
If you take us on, we give you a zero fee guarantee on your case – you do not pay any fees unless we win, and that payment comes from the settlement itself. This is to ensure that you suffer no financial loss whatsoever by seeking legal representation.
Contact Normandie Law Firm today for more assistance in filing a claim against Allstate. An experienced attorney will be able to help you.