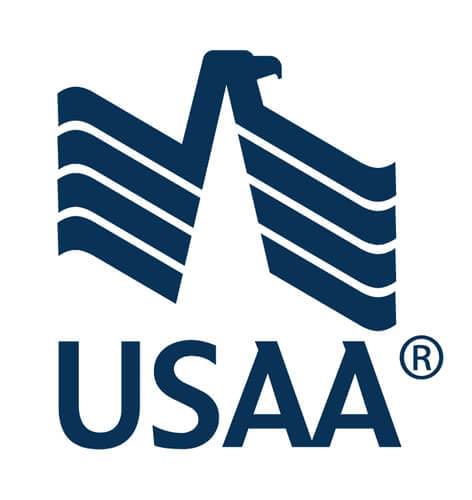 Whiplash injuries can be incredibly damaging and painful for those unfortunate enough to have to experience them. These injuries are caused by significant and sudden force to the head and neck. However, the most common way for whiplash injuries to occur is through an auto accident. When USAA insurance policyholders experience whiplash injuries as a result of auto, truck, or motorcycle accident they usually can expect to receive some form of settlement payout from their insurance provider. This settlement payout is typically intended to pay for things like medical expenses, property damages, and a loss of wages. Unfortunately, there is no guarantee that a USAA car accident whiplash injury claim will cover all the damages that you have suffered. For this reason, it is incredibly important to seek assistance from an experienced attorney that handles USAA settlement offers. A skilled attorney with experience handling USAA Insurance claims can not only advise you in the process, but they can argue on your behalf for a more suitable settlement amount. At Normandie Law Firm, one of the top legal groups in the city, our accomplished Los Angeles attorneys with experience in USAA Insurance cases can help you discern the potential value of your settlement, and can help you sue USAA if they fail to provide a suitable offer. If you have any questions after reading this article, please feel free to reach out to our top Los Angeles law firm for a free consultation with our experienced lawyers.
USAA Insurance Company
USAA stands for the United Services Automobile Association. The insurance company is based out of Texas and is considered a Fortunate 500 financial services group. USAA provides a wide range of comprehensive insurance coverage for its policyholders ranging from auto insurance to small business insurance. The company was founded in 1922 by 25 Army Officers from San Antonio Texas, decided to ensure each other's vehicles. Since then the company has grown to serve millions of members throughout the country. To become a member of USAA, you must qualify for one of the following:
You are an active, retired, honorably separated officer, or enlisted personnel of the U.S military
You are an officer candidate in commissioning programs such as the Academy, ROTC, OCS, or OTS.
You are an adult child of a USAA member
You are a widow, widower, or former spouse of members who has established USAA membership while married.
While it may appear as though USAA has your best interests in mind, this insurance company is still a business and will tend to operate like one. This means that they will attempt to pay as little as possible to compensate you and your loved ones for the damages. Fortunately, with the help of an experienced attorney, you can fight for an adequate whiplash injury claim and can get an idea of the average USAA settlement offer for a whiplash injury.
Whiplash Injuries
As stated prior, whiplash injuries can occur when the neck and the head are put through a sudden and extreme amount of force which moves the head backward and forwards both rapidly and violently. The head, neck, and spine are all sensitive parts of the body, and if put through extreme levels of stress can result in not just whiplash injuries but other severe nerves, back, and brain injuries as well. While a majority of whiplash injuries occur as a result of car accidents, they can also occur as a result of slip and fall accidents, bungee jumping, roller coasters, football, or any other accident that involves the application of a significant amount of force to the head and neck. In most cases of whiplash arises as neck pain, which can vary in intensity. Other symptoms include reduced range of motion in the neck, neck instability, shoulder pain, upper back pain, headaches, and neck stiffness. Fortunately, in most cases, whiplash can be treated at home, with a combination of at-home remedies, and doctor recommended over-the-counter medicines. Listed below are some treatments whiplash victims should follow to ensure a swift and sufficient recovery:
Ice the neck: To reduce pain and swelling, ice the neck as soon as you can after the injury. It is recommended that you ice the neck for 15 minutes every 3-4 hours for 2-3 days. You should also wrap the ice in a thin towel or cloth as to prevent direct contact with the skin.
Painkilling medication: In some cases, a doctor or physician will recommend non-steroidal anti-inflammatory drugs, like ibuprofen, or naproxen. These drugs can help with pain and swelling. However, they may have side effects. For this reason, it is incredibly important that you consult a doctor or trained medical professional to get a full gauge on what you can and can take for your whiplash injury pains.
Neck brace or collar: A doctor may recommend that you use a neck brace or collar. This is to stabilize the neck so that it can properly heal.
Apply moist heat to the neck: A doctor may also recommend that you apply heat to the neck after the initial swelling has gone down. You can use warm, wet towels, or take a warm bath. However, it is important to note that this should only be done after 2-3 days of icing the pained area.
While whiplash injuries can more than likely be treated at home, there are certain instances wherein more extensive medical treatment is required to make a recovery. Unfortunately, these medical treatments can be incredibly expensive, especially if the damages require regular doctor visits, physical therapy, or even surgical procedures. Coupled with the financial burden caused by property damage in car accidents, it is no surprise that victims of car accident whiplash injuries frequently ask a wide variety of questions regarding average compensation amounts and the value of an average USAA settlement offer. An expert attorney with experience handling USAA Insurance claims will be able to give you a fairer estimate of your case value.
How Much Does USAA Insurance Pay For A Whiplash Injury After A Car Accident
As stated prior car accident whiplash injuries can cause a wide variety of damages from damages to property to the financial damages caused by medical expenses. In most cases, USAA policyholders ask our attorneys a wide variety of questions regarding how much they can expect in an offer from their USAA insurance plan. These questions range from, how much does USAA insurance settle a car accident claim for a whiplash injury, to questions regarding settlement calculators and how long it takes to receive a settlement amount. For starters, whiplash injury USAA insurance settlement amounts differ based on some factors regarding the damages that you have suffered. These damages can range from property damages inflicted upon your vehicle, to medical expenses caused by the whiplash injuries. In most cases, though clients seeking the potential value of their settlement are also curious about the average USAA settlement amounts for a whiplash injury. Unfortunately, there are too many factors at play that influence the value of an individual case to calculate an accurate aggregated average. While our attorneys could calculate a possible average, there is no guarantee that the average would apply to your case. For instance, a car accident resulting in minimal to no property damage and a minor whiplash injury is almost always going to receive a smaller value than a car accident that resulted in severe property damage, and serious back and neck injuries. This is also precisely why a settlement calculator would be challenging to develop, as there are some factors at play that can both negatively and positively influence the value of your settlement.
Concerning time limits, there are state laws that dictate how long it should take for a claim to settle. For instance, in the state of California, state law indicates that insurance companies must acknowledge all claims within 15 days of them being filed. Insurance companies are also required to accept or deny the claim within 40 days after receiving proof of the claim. If the insurance company accepts the claim, then the claim must be paid out to the injured party within 30 days from the date the settlement was reached.
In some cases, the offer made by an insurance company like USAA will not fully or even partially cover the damages that you have received. There are also instances where an insurance claims adjuster will act negligently and mistreat a policyholder. When this occurs, you have every right to seek the assistance of a qualified attorney with expertise in USAA Insurance injury lawsuits to help you sue the insurance company for the damages. Having the right attorney  who has experience in USAA Insurance cases on your side can make the difference between receiving adequate compensation for your case, and having your claim dismissed from the insurance company altogether.
How Normandie Law Firm Can Help
Insurance companies like USAA Insurance may appear to have your best interest in mind, however, are still businesses and will try and pay as little as possible in insurance settlements. For this reason, it is incredibly important to have a skilled attorney on your side to advise you during the process, and to offer representation if you need to dispute your first offer. At Normandie Law Firm our experienced attorneys can guide you through the process of earning the compensation you deserve for your damages. Our attorneys have a history of representing the victims of a wide variety of personal injury cases, whiplash injuries included. Those who file a claim through our law firm could find some, if not all of the following damages compensable to them:
Past and Future Medical Bills
Loss of Wages
Loss of Potential Future Wages
Pain and Suffering
Emotional Distress (depression, anxiety, PTSD, etc…)
Punitive Damages
Victims of whiplash injuries caused by auto accidents that are seeking proper compensation for their damages through their Infinity Insurance coverage plan can contact our law offices to receive further information. While our attorneys are based in Los Angeles, they also practice in San Diego, Orange County, Riverside, Bakersfield, San Francisco, Fresno, Sacramento and throughout the state of California.
Free Second Opinions
Other attorneys will sign you up to their firm but will disappear once your name is on the paper as they are busy signing up more cases. In these instances, their business is based more on volume and will attempt to sign up as many cases as possible. In turn, they will spend less time on cases resulting in severely reduced settlements. Our firm will not treat you like a number. We will be in communication with you throughout our lawsuit and will treat you like family. So if you already have an attorney don't worry, we'll give you a second review of your case 100% free of charge.
Zero Fee Guarantee-No Upfront Fees Ever
If you contact our top-rated law offices today, we can walk you through the complicated process of filing your claim completely free of charge. As a show this commitment to you and your case we offer our clients the benefits of a zero fee guarantee policy. Under our zero fee policy, all clients don't pay for our services until their case is won. If you feel in need of a second opinion, second opinion case reviews are also free under this policy. Please, feel free to give us a call, and a lawyer experienced in USAA Insurance cases can guide you down the path of receiving proper compensation for your damages.