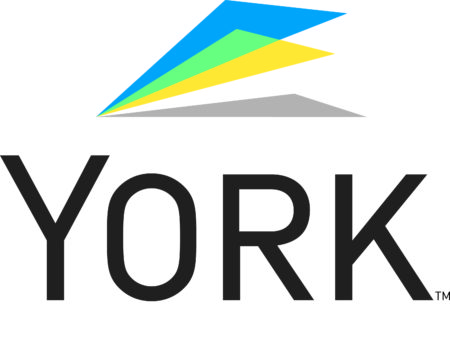 Our law firm always advises clients to not speak with anyone from an insurance agency if they are trying to file a claim. This is due to the tendency insurance agents have to discredit you, twist your words, and use any evidence they can against you to prevent you from receiving a settlement. York Insurance, or York Risk Services Group, is no different than any other insurance company. They want to preserve profits and not pay out settlements for anyone, whether the person filing the claim is a victim from one of their own drivers or one of their customers or policyholders. Normandie Law Firm, one of the top law groups in Los Angeles, knows the practices of insurance agencies are not fair, and we want to help our clients receive the best possible settlement they can. It is our advice that you seek out assistance from an experienced attorney before you proceed with an insurance claim, if only to make sure you are adequately prepared to progress without a lawyer. Clients generally call us with requests as to how to best negotiate with insurance agents, as well as with other questions, such as:
How much does York Insurance offer for a car accident?
What is the average York Insurance settlement for a car accident?
What is the average York Insurance settlement offer for an auto accident?
What are common York Insurance settlements for a truck accident?
How much are York Insurance settlements for a motorcycle accident?
Filing a Claim with York Insurance
If you have been involved in a car accident with an individual insured by York Insurance, you may want to file a claim to collect damages. This process can be straightforward provided you were not injured in the accident; if you did sustain any injuries, the negotiation process can become much more muddled, as York will have more opportunities to dispute your claim – it can point to medical treatments and say they were unnecessary, look at your injury and downplay its severity, or regard your car and the scene of the accident and state that it was your fault and you are thus not entitled to any compensation at all.
A skilled attorney who has experience in York Insurance cases can help you file your claim. You must be able to prove four points of negligence if you are attempting to secure compensation from York Insurance for an auto accident. These points are:
The driver owed you a care of duty. This is true of all drivers on the road; by getting behind the wheel of a vehicle, everyone agrees to give fellow drivers the right of way and to do everything in their power to not bring harm to anyone else.
The driver breached that care of duty. This can be done by driving recklessly or carelessly, such as when a driver runs a stop light or ignores the right of way. It may also be a breach if the driver is not paying attention to the road, as in texting and driving or searching for items in the car.
The breach caused an accident. By not paying attention to the road or by driving in a dangerous manner, the driver could have caused an accident to happen.
The accident led to physical harm. It is not uncommon to see an accident lead to damages of some sort, especially if the driver were recklessly traveling down the road or speeding.
An expert attorney with experience handling York Insurance claims at Normandie Law Firm can help you prove these points of negligence. Sometimes insurance companies will try to claim that you were not actually injured, which is a common tactic – you can't file a personal injury claim if you were not harmed. This lack of an injury is fine if you are only seeking economic damages for your car and belongings, but in personal injury cases, it becomes a hot point of discussion.
How long does it take for your claim to go through? That depends on how complex or simple it is. A claim that is only pursuing property damage and costs of repairs to a vehicle may be resolved within a few weeks. A claim that is asking for extensive coverage of medical bills and pain and suffering damages may be outright denied and then fought for months or years. There is no real answer as to how long it takes.
How Much Money Can the Victim of an Accident Receive?
Those who are pursuing compensation from York Insurance should be aware of what they can earn from an accident, whether it's a rear end, motorcycle accident, truck accident, pedestrian accident, or bicycle accident. How much you can earn is not a number that is set in stone, inasmuch as the length of time it takes for a claim to go through is not a static number. The amount of the offer from York Insurance differs according to many factors, and there is no York Insurance settlement calculator that determines the value of a case based on number values you have punched in.
For one, the severity of the injury can influence the settlement value of a claim. If an injury is liable to quickly heal and yield no lasting effects, that may garner less damages than the same injury that would lead to more permanent damage. For example, injuries to the spine may completely heal and leave no negative effects or they may require numerous additional surgeries and treatments. You may be healthy within a few months or suffer problems walking and be subjected to intense, chronic pain. In general, wrongful deaths, traumatic brain injuries, and types of paralysis will likely lead to high settlements, while sprains, lacerations, bruises, and minor injuries will get small offers. The middle of the pack injuries, such as broken bones and nerve damage, can earn fairly sized settlements.
Further, if your injury has adverse effects on your life and career, you can likely earn more compensation. The inability to complete your job duties or the difficulty in acquiring a new job can be slightly offset by monetary compensation. Note that personal injury claims do not yield disability, however, like a worker's compensation claim does. For more information, consult with an accomplished attorney with expertise in York Insurance injury lawsuits.
Personal Injury Settlement Compensation
Regardless, you will have the opportunity to earn different kinds of compensation from a settlement. The first offer may not be what you want, and a lawyer can help by negotiating a higher value for something like medical bills; for example, you may feel that the entirety of the expenses should be covered, and not just half. You can receive:
Medical Bills: Coverage includes hospitalization, surgery, medication, physical therapy, and more. You can receive compensation for past bills as well as for any future expenses from additional treatments.
Lost Wages: Any income that you lost due to the injury from the car accident can be reimbursed, from both the past and the future.
Property Damage: Your car may have been damaged to the point that it needs extensive repairs, but you may also have had other belongings in the car, such as your cell phone and laptop, that need to be replaced or fixed.
Pain and Suffering: Mental damages, emotional scarring, psychological troubles, fear, anxiety, and PTSD can all be earned through pain and suffering. These are the most often argued damages in car accident claims.
Punitive Damages: In instances where the defendant acted with gross negligence or the intent to cause harm, you can look to secure punitive damages. These damages are additional forms of monetary compensation that are meant to punish the defendant. Many courts see these as excessive, however, and only one of our experienced lawyers can win them.
You may be concerned that you are not able to earn these damages in your current situation. Your attorney may have told you that he cannot possibly bring you a settlement that includes what you want. If so, you may want to reconsider your choice of lawyer. A qualified lawyer experienced in York Insurance cases will be able to give you more assistance.
Select Normandie
Many clients come to us with questions about the average settlement of a car accident claim with York Insurance when they already have attorneys. They are often worried that these attorneys are misrepresenting them in some way or not doing their best to bring them fair settlements. It is not uncommon to see lawyers perform these actions: they sign up numerous clients and then pay the cases little to no attention. They want to settle the cases as quickly as possible so they can get paid and move on to the next group.
FREE LEGAL CONSULTATION: Call us at the top-rated Normandie Law Firm to speak to one of our Los Angeles attorneys with experience in York Insurance cases in California and we will give you a free second opinion and legal consultation on your case. You are encouraged to ask any questions you want, and we will tell you if we believe your current lawyer is acting in bad faith. We will inform you of what we believe you can earn if you use our services and how we would get you a payout you deserve.
If you wish to switch legal representation, we also offer you a zero fee guarantee on your claim. This is done in order to preserve your financial standing – you do not pay any out of pocket fees for our services. We take payment from the settlement we win for you; thus, if we lose, you do not pay us anything at all. All people are entitled to legal services when seeking compensation for injuries, and we feel it is unfair to ask anyone for payment when they are pursuing it themselves.
If you have been injured due to a car accident and want to file a claim against York Insurance, contact Normandie Law Firm today.