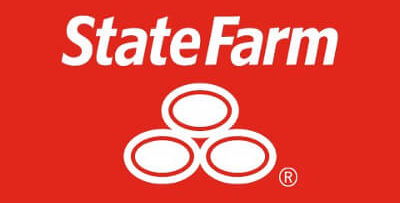 Our law firm always advises clients to speak with a lawyer about their insurance claims, even if they plan on pursuing compensation by themselves with no legal assistance. We ask this because we know how difficult it can be to negotiate with insurance companies; their goal, after all, is to save as much money as possible and turn a profit. Paying out settlements goes against this goal. You deserve to receive fair compensation for an auto accident that was not your fault, and companies like State Farm Insurance should make sure you are taken care of. Our top team of skilled Los Angeles attorneys with experience in State Farm Insurance cases at Normandie Law Firm can help you earn a respectable settlement in the wake of a car accident – you don't have to go through the process alone. Clients will often call us with questions on how to best navigate insurance companies and claims adjusters; examples of other such questions include:
How much does State Farm Insurance offer for a car accident?
What is the average State Farm settlement for a car accident?
Where can I find a lawyer with experience suing State Farm?
Self Negotiating with State Farm
State Farm is one of the most well-known insurance companies in the country, holding policies for millions of customers. It is one of the more marketed insurance companies, with Hoopers and its catchphrase becoming acclimated into mainstream culture. Despite this seemingly amicable relationship with its customers that is put on by actors in commercials, the truth of the matter is State Farm is just another insurance company. Therefore, it will do everything it can to protect its profits, even if that means denying a small settlement offer from a car accident.
There are times when State Farm is less likely to deny a claim, however, such as when you are involved in a simple rear-end accident. You may find that these are the best times to negotiate with the company as opposed to hiring a lawyer because they usually only result in concrete fees and bills. For instance, there may have been a time wherein you were involved in a truck accident and you escaped unscathed but your car suffered heavy damage. You could present the mechanic's estimate of repair, the tow truck bill, and other simple bills that are essentially non-negotiable. State Farm is much more willing to offer a settlement if they do not have to dispute anything; their first offer may even be what you are willing to agree on.
However, merely because you are satisfied with the first offer does not mean State Farm won't increase it. You can hold out and ask for more, especially if you show that the damages to your vehicle and repair time will cut into other factors in your life – for example, you may not be able to travel to work in a reliable manner and lose out on income, or you may not be able to pick up your children from events.
No matter what the offer is, our experienced lawyers at the top-rated Normandie are confident that we can bring you more.
Problems with Self Negotiation
Refraining from having a lawyer may work in your favor for smaller claims involving fender benders; you can save money on attorney's fees and not have to go through a middleman. However, in cases where you have received injury, you will almost certainly see that State Farm will dispute your claim and say that you are not as injured as you say, or that your damages are not as extensive as you proclaim them to be. In these instances, a lawyer is crucial.
You may have sustained injuries in a truck accident, motorcycle accident, bicycle accident, or pedestrian accident, which means you likely had medical treatment. If there were further complications, State Farm can say that these initial treatments were not necessary or did more damage than assistance, and as a result, they are not responsible for the costs. Similarly, provided you have ample documented evidence of your injuries and the accident scene, the insurance agent can say that you were not badly enough injured to warrant medical treatment in the first place, or even that the accident was clearly your fault.
No matter what tactics State Farm uses, our accomplished California lawyers with experience handling State Farm Insurance claims will be there to counter them and help bring you a fair settlement.
State Farm Settlement Offers
How much money can the victim of an accident receive? There is no straightforward answer to this question. How much someone receives is dependent on the extensiveness of his injury, how debilitating it is, the lasting effects it has on his life and career, and more. The amount of fault assigned to each party also plays a part in determining the amount of the offer from State Farm for an injury settlement; for example, partial liability in a car crash by not having a working brake light may reduce your settlement amount.
There is no State Farm insurance settlement calculator that allows you to plug your numbers in and it spits out a settlement amount. All juries are different in determining the verdict of a case, and all accidents are different because of the surrounding circumstances. Even such details as the victim's age and type of vehicle can affect how much you may earn. State Farm settlements for a motorcycle accident may vastly differ from State Farm settlements for a truck accident, for instance.
Further, how long it takes is affected by the complexity of the case. How long does it take to reach a settlement? By yourself, it can take months or years, but with the help of Normandie Law Firm, we can help you in much less time.
To have a better understanding of what kind of settlements you may possibly earn, have a look at these sample cases. These show the higher ends of accident claims that were settled with State Farm. Keep in mind they are just benchmarks for you to study, not an indicator of what you will earn for a similar case.
$1,200,000 Settlement: A man who was on a motorcycle was struck by a negligent driver turning left in a no-turn intersection. His leg was permanently damaged, requiring numerous surgeries to fix. Before trial, State Farm settled.
$550,000 Settlement: After being broadsided, a woman claimed she suffered permanent back damage. State Farm did not believe her, as she had initially said it was merely a sprain. The company settled before trial.
$290,000 Verdict: A woman was rear ended on her way home from work and suffered a torn muscle in her back. The initial offer was less than $10,000; after heavy negotiation, the amount was multiplied over two dozen times.
$89,000 Verdict: A man who was rear ended suffered a debilitating back injury. He required cervical fusion at numerous vertebrae.
$290,000 Verdict: One woman who was caught in a rear end chain suffered a lower back disc injury. It was later revealed that she had a bone fragment loose in her back and required surgery to fix it. Initially, she was offered $70,000, but that settlement quadrupled in value.
The average State Farm insurance settlement offer for an auto accident appears to be much higher because of these cases with large payouts. The median is much lower, and it is important that you do not expect a million dollar settlement for a car accident. An experienced attorney can give you more information.
Forms of Compensation
Normandie Law Firm can help you earn various types of compensation from a car accident. State Farm should honor its customer's policy and pay you for:
Medical Bills, including hospitalization, medication, surgery, and physical therapy, as well as for any future medical treatments.
Lost Income from time spent injured, recovering from the injury, or receiving medical treatment for the injury. Again, you can receive both past and future reimbursement of lost wages.
Property Damage, including damage to your vehicle and any belongings you had in the car that were broken or lost during the accident.
Pain and Suffering, which are emotional damages that do not have exact numerical values. They include fear, anxiety, mental scarring, psychological problems, and PTSD.
These damages can be won if you hire an expert lawyer experienced in State Farm Insurance cases like one of our team members at Normandie Law Firm. You will have a much easier time securing a sizeable settlement with the assistance of a qualified attorney with expertise in State Farm injury lawsuit.
Already Have a Lawyer?
You may already have an attorney but you're curious what other options you can pursue. In fact, you may be searching for another lawyer because you feel your current one is not representing you to the best of his ability. Sadly, that is often the case with law firms – they sign on multiple clients at a time and then give a tiny amount of attention to their cases, often just enough to reach a quick settlement with the insurance company and move on. This is a great disservice to the client and can negatively impact lives, all for the sake of a paycheck.
The Normandie Law Firm
If you want a second opinion on your claim and feel you can earn more money or want a better relationship with your attorney, call Normandie Law Firm today. We will give you our advice on your case and what we believe we can earn for you. You are also entitled to a free legal consultation where you can ask any other questions you want.
Should you choose us to represent you, you are further given a zero fee guarantee on your claim – you are not required to pay any out of pocket fees for our legal services. Our payment comes from the settlement we win for you, and as such, we can only get paid if we successfully bring you a favorable verdict. If we do not win, you do not owe us anything.
If you have been injured due to a car accident and want to sue State Farm, contact an attorney who has experience in State Farm cases at Normandie Law Firm today.