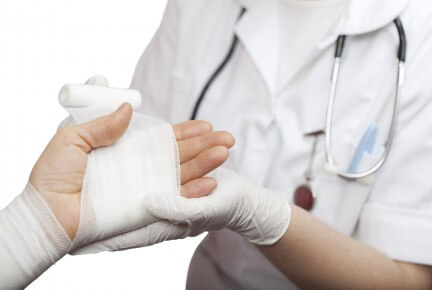 If you or a loved one has suffered a minor or severe burn injury due to the negligence or misconduct of another, you may be eligible to receive significant monetary compensation. Burn injuries can be particularly damaging, and in more severe cases, life-threatening. Contact our top law offices today, and take the first steps towards a full recovery. An experienced attorney can help you file a claim.
Burn Injuries
Burn injuries can vary dramatically in degree, severity, and cause, but can be simply defined as a traumatic injury to, layers of the skin. These injuries can be minor, and easily treated with at home remedies, or they can be potentially life-threatening. They also arise from a variety of different causes, some of which are listed below:
Fire
Hot liquid or hot steam
Hot metal, glass or other similar objects
Electrical Currents
Radiation from X-Rays
Sunlight or ultraviolet light from a sunlamp or tanning bed
Chemicals like strong acids and alkaline.
The source of a burn plays a major role in the characteristics and severity of the burn itself. For example, an electrical burn can appear minor but in fact, could have wrecked devastating damage beneath the skin. In this case, the victim would want to seek immediate medical attention for their burn, as the severity of it cannot be diagnosed visually. This works inversely, with thermal burns, wherein the skin very apparently reacts by turning red and at times developing blisters. Regardless of the source, every severe burn should be examined by a trained medical professional. Bulleted below is a list of the varying degrees of burn severity an individual can receive:
First-Degree Burns: First degree burns, often regarded as 'superficial burns', are the most minor degree of burn. They often result in a reddening of the skin and can be treated with at-home by running the burned area under a cold tap or administering over the counter burn cream.
Second-Degree Burns: Often considered the most immediately painful, second-degree burns are characterized by a blistering and reddening of the skin. Depending on the severity of the burn it can be treated at home. However, if the burn has affected sensitive areas or is particularly serious, it may be necessary to receive professional medical care.
Third-Degree Burns: Third-degree burns are incredibly severe and inflict long-lasting damage to all layers of skin. Treatment of third-degree burns can involve reparative surgical procedures. Third degree burns often result in a charring of the skin and a rough leathery texture of the afflicted area.
Fourth-Degree Burns: fourth-degree burns are the most severe form of burn as they not only damage all layers of skin, but they damage deeper tissues as well including muscle, tends and even bone. Victims who suffer from fourth-degree burns should seek medical attention immediately, as treatment often leads to intensive surgical procedures, and may involve a loss of the burned region.
If you or a loved one has suffered a burn injury due to the fault of another, you have every right to pursue a personal injury lawsuit against the at-fault party. Retaining a skilled attorney with experience handling burn injury clams is key to receiving the compensation you deserve for your damages. An expert attorney who has experience in burn injury cases can assist you in understanding the complexities of filing a lawsuit and is crucial to filing a successful claim.
Value Of A Burn Injury Lawsuit
One question that clients frequently ask is, "How much is my burn injury case worth?" Answering that question in a general sense is challenging as the aspects of every incident is different. Aspects like liability, the damages, and the circumstances of the injury are all at play in determining the burn injury compensation payouts for a specific case. For example, take these two cases:
A tenant sues the real estate management company after their inaction to fix faulty wiring results in severe third-degree electric burns to the tenant.
A construction worker sues the construction site owner after suffering from a first-degree burn due to a safety oversight.
While there is no way to determine the exact amount either case may earn in court, the first case has a higher payout potential than the second one. The first case resulted in far more severe damages that may require extensive medical treatment. That is not to say that the second case lacks the potential to earn its fair share of compensation payouts, although the chance of it being more than the first case is unlikely.
Another question our clients frequently ask is, 'What is the average settlement for a burn injury lawsuit?' This is a challenging question as well as the determining an accurate average depends on a multitude of factors. For one, the value of cases varies dramatically, and any reasonable approximation of an average is lost as a result. Also, even if an accurate settlement amount could be reached, that average risks being irrelevant for your specific case. As stated prior, the value of cases varies dramatically, and while a qualified lawyer experienced in burn injury cases can attempt an approximation, it would do the client a disservice. That is not to say that determining the value of your specific case is impossible. If you speak to one of our accomplished personal injury attorneys we can assist you in determining the possible value of your case. Listed below, are some of the typical forms of compensation you could receive:
Medical expenses and any other related expense
Loss of income or wages
Permanent disability or disfigurement
Loss of family, social and educational experiences (school, training, vacation, or any other special event)
Emotional damages (stress, PTSD, etc.)
Damaged property
Let one of our attorneys with experience in burn injury cases help you receive a settlement.
How Normandie Law Firm Can Help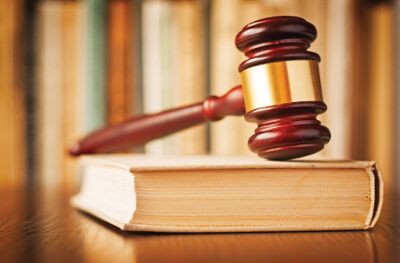 Burn injuries can be particularly damaging, and in more severe cases, life-threatening. When pursuing a burn injury lawsuit, or any personal injury lawsuit for that matter, it is critical to have the right attorney in your case. The right attorney can mean the difference between a burn injury compensation payout, and a failed lawsuit attempt. Unlike some lesser firms, at the top-rated Normandie Law Firm, our experienced lawyers will investigate every avenue of recovery to get you the maximum compensation under the law.
FREE CONSULTATION: As a display of our commitment to you, all of our clients are offered the benefits of our zero fees guarantee policy. This policy ensures that you do not pay a dime until we fight and win your case. In the unfortunate event that we do not win your case for you, you don't have to pay us anything. If you are having doubts about your current attorney or if you would like a free second opinion on your case, contact us.