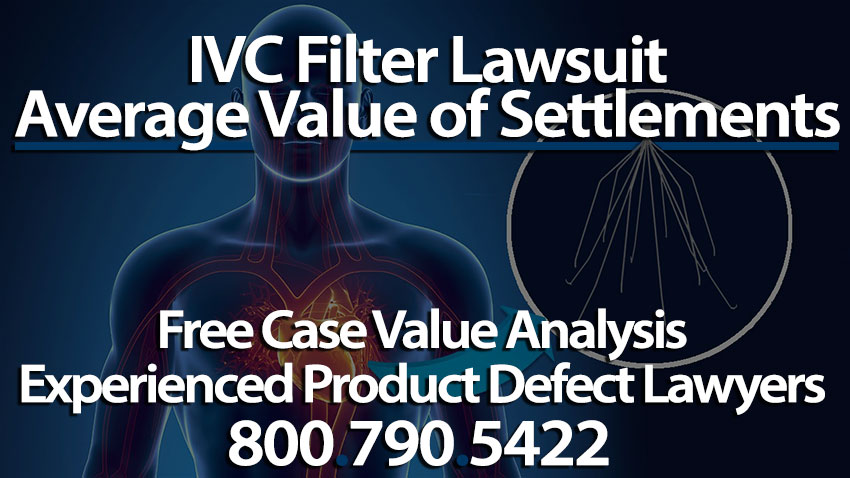 Patients who need an extra push to increase their health sometimes have to undergo intravenous (IV) therapy. IV fluids are introduced into the patient's body via a small catheter needle. IV fluids are usually introduced into the hand or the arm, and in some special cases it is administered in a patient's foot. No matter the location, what is important is that the needle is inserted directly into a vein. If it is not correctly inserted into the vein, the patient may suffer serious injuries. In this case, consult with an expert attorney who has experience in IV infiltration cases at the top-rated Normandie Law Firm.
A patient may experience severe complications if the catheter needle is not properly placed or inserted. Medical staff is supposed to constantly check on the catheter to make sure that it has not moved out of place. Constant monitoring ensures that any complications can be resolved promptly before the patient sustains significant injury.
When drugs meant to be administered intravenously are delivered outside the bloodstream, they can become extremely dangerous. Some complications can include the following:
Burns
Skin blistering
Harm to surrounding tissue and skin
Scarring where medication contacted the skin
Permanent nerve damage
Loss of mobility affected extremity
Below are some very serious medical complications that can arise after IV infiltration:
Tissue necrosis
Compartment syndrome
Air embolism
Loss of total limb function
Neurological disorder
Amputation
Vein ruptures
Overmedication
Serious infection
If you experienced any of the listed complications, you may be entitled to compensation with the assistance of an experienced attorney. All of the aforementioned complications can be prevented by proper monitoring. Medical personnel can avoid IV infiltrations by choosing the correct catheter size for patient and medication, choosing the correct site for administration, following procedures for insertion, and applying a transparent dressing over the site for an unobstructed view. Medical staff should also make sure that they are checking the IV site every time the patient moves or is moved.
If you have any questions regarding IV infiltration, contact our qualified attorneys with experience in medical malpractice casesNormandie Law Firm for clarification. We can answer all of your questions about IV infiltration. Here are some of our most frequently asked questions about IV infiltration.
How much is an infiltration case worth?
What is my case value?
What is the average compensation for an IV infiltration case?
What is the average settlement value?
It is difficult to calculate an average settlement value; however, settlement value can be estimated depending on a few factors. An accomplished attorney with expertise in IV infiltration injury lawsuits can help estimate the value of your settlement. Here are a few settlement amounts from previous cases.
$2,250,000—The infiltration of an IV in the right arm resulted in permanent nerve damage as well as loss of use of the right hand.
$860,000—The infiltration of an IV resulted in nerve damage and disfigurement.
$700,000—The infiltration of an IV resulted in hospitalization, recurring emergency department visits, four surgeries, and months of occupational and physical therapy. The complication resulted in a 15% residual impairment.
IV infiltration settlement amounts will vary depending on the overall situation of each patient. Below are a few of the recorded IV infiltration incidents. Each of these situations carries a different value.
A middle-aged man in Iowa visited the emergency room with a suspected heart attack. He underwent treatment and was placed in a hospital room for his recovery. During recovery, the patient was administered fluids via an IV drip. The patient complained of a burning sensation, and it was established that the nurse had not properly placed the needle. This incident resulted in the patient developing a gangrenous infection and eventually having to amputate his hand.
A woman receiving treatment for cancer was being administered IV chemotherapy. After the nurse inserted the needle and began the chemotherapy, the patient complained of pain and burning sensation. The nurse, however, did not stop the therapy. The patient suffered from soft tissue damage and hypethesia—a loss of physical sensation, especially of the skin.
A female in her early 20's visited the emergency room with complaints of lower back pain. An emergency room nurse started her on a saline IV drip. Forty-five minutes later, an emergency room doctor examined her and found that the patient was experiencing severe pain at the site of the IV. The patient's arm showed signs of local edema, skin blanching, skin coolness, and leakage from the puncture site. The patient sustained infiltration burns and needed surgical decompression to relieve the pressure buildup in the tissue.
A female patient underwent a procedure to treat her ulcerative colitis and Clostridium colitis. The patient suffered from an IV infiltration during the procedure, but it was not recognized until she was in recovery. The infiltration led to compartment syndrome and severe neurological damage to the affected limb.
Each case explained above is estimated to have a different payout amount. Payout amounts will depend on the severity of the incident. Below is a breakdown of the factors that influence IV infiltration case settlement amounts.
Monetary damages usually make up the majority of a case value. Monetary damages include medical expenses, loss of wages, and loss of potential future wages.
Medical Expenses: These are all the costs that the victim incurred during and after the infiltration. These may include the costs of hospitalization, surgery, medication, and physical therapy. These costs cover past, current, and future medical intervention related to the injury.
Loss of Wages: These damages are meant to reimburse the victim for the wages that he or she lost during the injury. This amount is determined by an examination of the victims' wage history and the amount of time that he or she was unable to work.
Loss of Potential Future Wages: When injuries are severe, victims may completely lose the ability to work or lose the ability to perform at the same level that they had prior to their injuries. This amount is established by determining the victim's projected earnings as well as whether the injuries impacted the victim's ability to find future work.
Nonmonetary damages can be more difficult to determine. These damages include pain and suffering, loss of consortium, and punitive damages.
Pain and Suffering: Compensation for pain and suffering is determined using a pain multiplier. The victim must identify the level of pain that resulted from the sustained injuries on a scale of one to ten. These damages can include emotional and psychological damage, such as anxiety, overwhelming fear, and posttraumatic stress.
Loss of Consortium: When the severity of the victim's injuries that the victim's family and friends are deprived of a normal relationship and of companionship, loss of consortium damages may be added to the victim's case value.
Punitive Damages:  If the party responsible for the victim's injuries acted with the intention of causing harm, or if the party responsible was negligent, a victim can pursue punitive damages. Punitive damages are meant to punish the defendant and ensure that something similar does not reoccur. Due to how difficult it is to win them, only a skilled lawyer with experience handling medical malpractice claims will be able to secure them for your settlement.
The Normandie Law Firm
If you have sustained injuries due to an IV infiltration, you must talk to one of our experienced lawyers and go over your situation.
FREE LEGAL CONSULTATION AVAILABLE TO YOU: Contact Normandie Law Firm, one of the top firms in Los Angeles, as soon as possible for a free consultation. Our skilled attorneys will answer all of your questions and help you file a claim and fight for your rights. If you already have an attorney elsewhere, you can schedule an appointment for a free second opinion. Our lawyers are available to answer all of your questions and clarify any information that your attorney may have missed. We are committed to giving you all the information you need to have a successful case.
Normandie Law Firm also offers you a Zero-Fee guarantee. You have suffered enough, so do not worry about any upfront fees. Our firm is contingency-based, which means you will only pay if our skilled lawyers win your case. Call Normandie Law firm to schedule a consultation. A lawyer experienced in IV infiltration cases will guide you and work together to ensure you receive the compensation you deserve.