Our law firm always advises clients to seek out legal assistance when it comes to insurance claims. Many insurance companies have only one goal: profit. They do not want to dole out compensation in the event of an accident, whether the recipient is one of their own policyholders or a victim affected by someone they cover. Insurance agents will do everything in their power to dispute the extent of damages and injuries and will deny claims based on little to no evidence; many times, a trial is the only way to get the compensation you deserve. GEICO is one such offender of this unethical business practice; many times, you should be prepared to have a long, drawn-out fight with GEICO in order for you to recover damages. Normandie Law Firm, one of the top legal groups in Los Angeles, is here to help you negotiate with your insurance company so that you do not waste your own precious time and money. Our experienced lawyers are willing to take your case all the way to trial and we will not rest until you receive a settlement that you are satisfied with. Clients who have been involved in car accidents and want help getting a fair settlement out of GEICO will routinely ask us questions like:
How much does Geico offer for a car accident?
What is the average Geico settlement for a car accident?
What do I do if Geico gives me a low offer?
GEICO Information
GEICO is an insurance agency that offers various types of coverage and policies for all its customers. They offer life insurance, business insurance, pet insurance, and many others, but they are perhaps most well known for their auto insurance. Auto insurance is required if you are driving a vehicle on the road; this protects both you and the other involved parties in the case of an accident. GEICO has the tendency to let its customers flounder in the wake of an accident – many times, their insurance adjusters will either outright deny your claim or try to lowball you and force you to accept an offer that is laughably small.
A common tactic is to refuse to respond to your calls and messages; GEICO is not required to pay you unless a court orders them to, and they fully take advantage of this concept. Many times, policyholders will want to receive some kind of compensation as quickly as possible to alleviate all of the costs that accompany an auto accident – they will be of the mind that anything helps. A GEICO insurance agent will often take one of two courses of action: he will either review your case and stay quiet while you eventually settle for less, or he will give you an offer. The first offer may be lower than what you originally planned, but after a car accident, you may want to make sure you receive compensation of some kind. It is often unwise to take the very first offer you are given, as you can almost certainly earn more.
The offer could be higher if you choose to pursue legal representation with the assistance of one of our expert attorneys with experience handling GEICO insurance claims at Normandie Law Firm.
Acquiring a Settlement
If you have been involved in an accident – whether it is a truck accident, motorcycle accident, bicycle accident, pedestrian accident, or a simple rear-end collision accident in your car – you should be aware that your potential settlement will take some negotiating. An injury settlement, for instance, requires a lot of examination from insurance adjusters, and you will need to be able to give ample evidence supporting your claim.
After sustaining an injury in a car accident, make sure to do the following:
Seek Medical Attention: Do not wait around to call an ambulance or go to the hospital. Some injuries require immediate care or you run the risk of further damage; you do not want internal bleeding, organ damage, or a concussion to linger. After you receive medical attention, make sure to keep all the records and doctor's notes detailing the extent of your injuries and what was done to help you.
Take Photographs and Videos: It is important to have as many pieces of visual evidence as possible. You should make sure to take photos of your injuries, your car, the other driver's vehicle and information, the location of the accident, and more. If you have video evidence, such as from a mounted dashboard camera, preserve the footage.
Acquire Police Reports: Although some car accidents do not require the presence of police, there are instances when they show up anyway and take statements from all involved. You should acquire all reports in the days following the accident.
Record Eyewitness Accounts: If there were any other witnesses, take their statements down in any manner you can. They may be contacted by GEICO to corroborate your claims.
Regardless, even when presented with all of this information that proves that your claim is worth the amount of compensation you are asking, GEICO may still deny you. Our qualified attorneys with experience in GEICO Insurance cases can help you receive what you deserve.
Determining the Value of a Settlement
It would be perfect to have a GEICO settlement calculator that works by plugging in injuries and damages and having numbers spit back out, detailing the amount that should be paid for medical expenses, property damage, pain and suffering, and lost wages. However, no such calculator exists, and all damages are calculated by insurance adjusters or, if a case goes to trial, a judge or jury. This is fitting, though, as no two cases are exactly alike – they all have different factors and circumstances surrounding them, and it would be unfair to ignore some aspects while favoring others. Regardless, an accomplished attorney with expertise in GEICO Insurance injury lawsuits can give you an estimate of your potential settlement value.
Still, you can observe other cases that are similar to yours to get a general idea of what has been paid out in the past. There is no guarantee that these are representative of the normal settlement amounts; rather, they are presented to show you what can possibly be earned.
$250,000 Settlement: A 45-year-old woman was rear-ended in a car accident. She had previous vertebral damage and the accident worsened her neck fusion. GEICO acted upon their $100,000 policy.
$4,000,000 Verdict: A 27-year-old man was struck head-on by another vehicle. He was paid $50,000 by the other driver and sought recovery from his underinsurance policy through GEICO. GEICO underpaid him and eventually lost the case in court.
$300,000 Verdict: A man who was struck by an underinsured motorist sought recovery under his policy with GEICO, which protects him against such an incident. They refused to pay out and disputed all of the facts. A jury ruled in his favor.
$250,000 Verdict: A passenger in the backseat of a car sustained numerous injuries when the driver collided with a divider. He was not wearing his seatbelt but sought underinsurance recovery through his policy. GEICO used his lack of a seatbelt as a reason to deny his claim, but ultimately, the jury awarded him a reduced amount due to his fault rating. He earned $50,000.
A common question is, "How much money can a victim of an accident receive?" That depends on the extent of your injuries and how great of an impact the injuries have on your life and ability to work. The average GEICO settlement offer for an auto accident is very low, and only through proper legal representation can you receive the compensation you deserve. It will be a long process, and how long it takes is not reflective of how complex a case is – really, drawing a case out is one of GEICO's tactics, and our lawyers can help circumvent this.
Our Second Opinion – Free and Confidential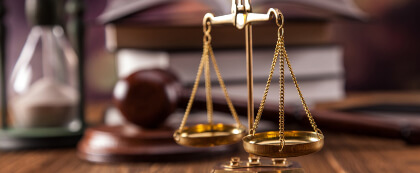 Often, when clients ask us about average GEICO settlement offers, they are already being represented by an attorney and are trying to make sure they are not getting a low offer. However, many times, attorneys will take on cases with the intent of resolving them as quickly as possible with a low settlement so that they can be paid and move on to the next case. To them, how much a case is worth is unimportant; they want to take the largest cut and profit immediately. Consult with a skilled attorney who has experience in GEICO Insurance cases for more assistance.
FREE LEGAL CONSULTATION AVAILABLE: If you feel you are being misrepresented, contact us at the top-rated Normandie Law Firm. We will help you determine if your current lawyer is acting in bad faith or is not attempting to bring you the compensation you deserve. We will be more than happy to take on your case and make sure GEICO pays you what you need.
Call us today for a free legal consultation with an experienced attorney. If you select us to represent you, we promise that you will not pay any fees upfront or out of pocket for our services – our payment only comes if we win your case, and it's taken out of the settlement itself. This is done to preserve your financial standing and not increase your debt.
Contact Normandie Law Firm for more information on beating an unfair GEICO settlement offer. A lawyer experienced in GEICO Insurance cases will be available to help you.
OUR ATTORNEYS WILL HELP YOU FILE THE RIGHT LAWSUIT AGAINST EMPLOYER
Attorney for GEICO Accident Claims
Sue GEICO for Not Paying for Accident Injuries
What Is the Average Settlement of a Geico Whiplash Accident Lawsuit
How to Negotiate Accident Settlement with Geico – Negotiating Tips