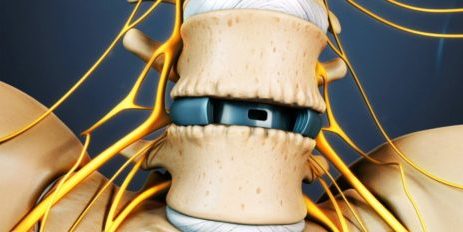 Lumbar fusion surgery is an incredibly invasive procedure that is used to treat severe back injuries. While it is used as a form of recovery, the procedure itself requires a significant amount of recovery time, and due to the amount of expertise needed to perform the surgery, can result in medical expenses that can be difficult to pay for out of pocket. If you suffer a back injury that requires a lumbar fusion surgery and is caused by the negligence or misconduct of another, you have every right to file a claim for compensation against the party responsible for the damages. However, many who file this kind of lawsuit are often curious in regards to the value of an injury case that requires a disc fusion surgery. Fortunately, our attorneys at the Normandie Law Firm can help you understand the potential value of your case and can represent you and your case in court. If you have any questions after reading this article, please feel free to reach out to our law offices for a free consultation by one of our well-versed legal advisors.
Lumbar Fusion Surgery
Lumbar Spinal Fusion surgery is the process of joining or fusing two or more vertebrae together in the lower back. The procedure is considered quite extensive, and in most cases can last several hours. For this reason, this surgery requires specific medical expertise, and as such can be incredibly expensive resulting in medical bills that can be difficult for an injured person to pay out of pocket for. There are several different methods of performing lumbar fusion surgery, and they are listed as follows:
In one method, pieces of bone are taken from the pelvic bone or the bone bank. This bone fragment is used to build a bridge between the neighboring vertebrae. This procedure allows for new bone to grow.
Another method is to implant metal pieces that are used to hold the vertebrae together until new bone forms between them.
Recovery from a lumbar fusion surgery can vary, but in most cases, it may take several day's rests at a hospital so medical professionals can monitor your recovery process. Some doctors will recommend that you wear a back brace while you recover. Full recovery can take quite a long time, and a medical professional will almost always recommend following up with physical therapy, like walking, riding stationary bikes, swimming, and other similar activities. While used to treat back injuries, lumbar fusion surgery is also performed as a follow-up surgery that treats conditions like spinal stenosis, herniated discs,  infections, and tumors. Some risks come with this procedure, and the appearance of these dangers in your condition depends on your age and overall health. Some of these possible risks include:
Failure of the fusion process
Breakage of metal implants
Nerve damage
The body's rejection of the graft
Infection
Blood clots that can lead to pulmonary embolism
As mentioned prior these procedures can be both risky, and incredibly invasive resulting in some damages beyond the initial injury. Some of the damages that an individual can endure from having to receive this procedure include medical expenses, a loss of wages, a loss of potential wages, pain, and suffering, and emotional distress. For this reason, it is fair for those seeking compensation for a spinal fusion case, to ask their attorneys a series of questions regarding the potential value of their case.
Average Value of a Lumbar Fusion Lawsuit
Those who suffer from back or spinal injuries that require a spinal infusion procedure and are filing a lawsuit for compensation for their damages often ask a broad range of questions regarding the average settlement for a spinal or lumbar fusion injury case. In most cases when a client asks questions regarding the value of a case, they already have an attorney hired, however, are not pleased with the service they have been offered thus far. Fortunately, at the Normandie Law Firm our attorneys are more than willing to give you all the assistance you need regardless if you already have legal assistance or not. Some of the questions our spinal fusion injury clients ask are bulleted below:
How much can I recover for a spinal fusion car accident case?
What is the average settlement value for a spinal fusion injury case caused by a car accident?
What is the average value of a truck accident case where the plaintiff needed fusion surgery?
What is the potential value of a workplace injury requiring spinal fusion surgery case?
How much is my disc fusion slip and fall lawsuit worth?
How much is my spinal fusion car accident injury lawsuit worth?
What is the average case settlement for a cervical fusion case?
Regardless of the direct cause of your injury that led to a spinal fusion or other bone fusion surgery, the value of your case depends on some factors that vary drastically from case to case. This is precisely why finding an average value for spinal and lumbar fusion settlements is challenging as the different factors at play. While our attorneys could help calculate an average value, there is no guarantee that the average would apply to your particular case. However, with the help of a skilled attorney, you could calculate a potential average that could relate to the factors that make up your case.
The value of any case depends on the compensable damages that make it up. These compensable damages typically come in three categories: economic damages, noneconomic damages, and punitive damages. Through the calculation of these damages, and the help of an attorney you could reach a possible value of your case.
Economic damages usually make up a significant portion of any case, as the components in economic damages have definable monetary values. The components involved in economic damages are listed as follows:
Medical Expenses: These are the costs that a victim must endure for the hospitalization of the initial injury and any further treatment needed in the future because of this injury. These expenses often make up a significant portion of a settlement value.
Loss of Wages: These compensatory damages meant to reimburse the victim for any wages lost from the injuries. This amount can be determined through a thorough examination of the victim's salary history and often includes sick and vacation time.
Loss of Potential Future Wages: Sometimes injuries can be so severe that the victim may lose the ability to perform at the same level they had before their injuries. To determine this amount, a complicated formula is used that involves the examination of the victim's projected earnings and the impact that the damages may have had on the victim's ability to find and perform future work.
Noneconomic damages are named as such for the fact that the components that make up these damages don't have a universal monetary value. Noneconomic damages are often more difficult to argue for than monetary damages as often it is more difficult to find evidence supporting the existence of these damages. Some of the components that make up noneconomic damages are bulleted below:
Pain and suffering: This damage is compensated to a victim based on the pain and suffering they endured from their injuries. This amount is often calculated by the use of a pain multiplier that has the victim identify their level of pain on a scale of one to ten.
Emotional Distress: This form of compensation is offered to victims that have experienced any emotional trauma suffered due to the injuries. The compensable amount of emotional distress often varies from state to state.
Loss of Consortium: Loss of consortium is often added to the value of your case when the injuries are so severe that the victim's loved ones are deprived of a normal loving relationship and companionship
The third and last, form of damages that can be added to the value of your case is punitive damages. Punitive damages are usually argued for when the injured party wants to punish the defendant for their actions. These damages are also used to deter the defendant from engaging in similar conduct in the future. Lesser attorneys will often settle a case without arguing for punitive damages as they are considered difficult to claim for. However, our attorneys at the Normandie Law Firm will not back down from the challenge. Our team of experienced lawyers and legal advisors are committed to ensuring our clients receive all the compensable damages they argue for.
For your reference we've made a list of verdicts from other spinal fusion cases:
A case settled for $2,475,000 when a construction worker suffered a neck injury that led to spinal surgery caused by a falling pipe on the construction site.
A case settled for $775,282 when a 26-year-old man suffered from a herniated disc which required two surgeries after a car accident.
A man settled a case for $537,500 after he underwent cervical fusion surgery caused by a car accident.
A 45-year-old man settled a case for $662,500 when he received back, neck, and spine injuries after being rear-ended. The man eventually had to undergo cervical fusion surgery for his damages.
A case was settled for $419,132 after the plaintiff was rear-ended in an intersection. The impact caused significant neck and upper back injuries to the plaintiff.
About the Normandie Law Firm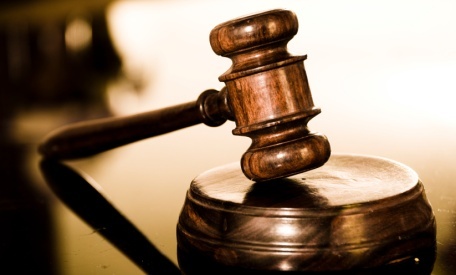 Our attorneys at the Normandie Law Firm are committed to making sure our clients receive all the resources you need to file your case and reach a successful outcome. Whether you're looking for the potential settlement amount for your injury requiring spinal fusion surgery, or if you are looking to file a personal injury lawsuit against the party at fault for the damages we can put you on the right path to receiving the compensation that you deserve. Our team is based in Los Angeles. However, we also practice throughout the state of California.
Free Second Opinions
In some cases, an attorney at another firm will sign you up but will disappear once your name is on the paper as they are busy signing up more cases. In these instances, their business is based more on volume and will attempt to sign up as many cases as possible. In turn, they will spend less time on cases resulting in severely reduced settlements. Our team will not treat you like a number. We are committed to following through on all of our cases, and ensuring that all our clients are treated like family. So if you already have an attorney don't worry, we'll give you a second review of your case 100% free of charge.
Zero Fee Guarantee-No Upfront Fees Ever
If you contact our law offices today, we can walk you through the complicated process of filing your claim completely free of charge. As a show this commitment to you and your case we offer our clients the benefits of a zero fee guarantee policy. With this zero fee policy, all clients don't pay for our services until their case is won. If you feel in need of a second opinion, second opinion case reviews are also free under this policy. Please, feel free to give us a call, and we can guide you down the path of receiving proper compensation for your damages.