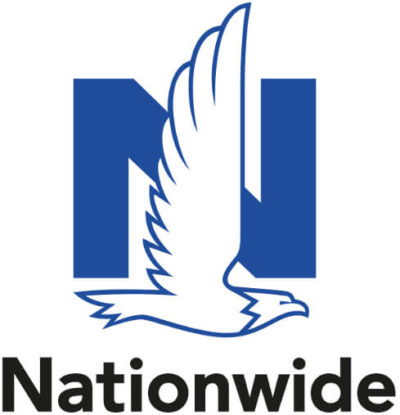 Our law firm always advises our clients to not speak with insurance agents before they have spoken with an experienced attorney. The reason is simple: insurance claims adjusters will do everything they can to not pay you a settlement, and they will achieve this by twisting your words and using anything you say against you. If you mention something to an adjuster and then make a slightly different claim, despite not having any ill intentions or desire to lie, the agent can use this slip to deny your claim, and prove it in a court of law. Nationwide Insurance is a company that will do whatever it takes to not pay out a settlement. As a result, our qualified Los Angeles attorneys with experience in insurance cases at the top-rated Normandie Law Firm express a strong recommendation for all clients who are pursuing compensation from Nationwide Insurance to seek legal assistance immediately. It can be a long, winding road to negotiating a settlement with a company like Nationwide, and our clients often call our top legal team with questions about how to best navigate that path. Examples of these questions include:
How much does Nationwide Insurance offer for a car accident?
What is the average Nationwide Insurance settlement offer for an auto accident?
What are some Nationwide settlement offers?
How much money can the victim of an accident receive?
Nationwide Information
Nationwide Insurance, or Nationwide Mutual Insurance Company, is one of the largest insurance companies in the country. It offers policies for renters, business owners, homeowner's, the elderly, and drivers. Its auto insurance is perhaps its most utilized policy; Nationwide claims that it protects its customers no matter what, but they do not mention how they will ruthlessly deny claims made by other individuals. Those who need to receive compensation from Nationwide will generally be faced with dismissals and attempts to devalue their claims. Even those who are customers may find it difficult to receive a settlement, and this is due to one reason – Nationwide is a business that wants to preserve as many of its profits as possible.
When to File a Claim
Essentially, if you have been in a car accident that caused any damages whatsoever, it may be in your best financial interests to seek compensation. You can be covered for various losses if Nationwide Insurance pays you a settlement. If you have been involved in a rear end accident, motorcycle accident, truck accident, pedestrian accident, or bicycle accident, you may have been injured or suffered property damage.
In some cases, such as in the instances where there are no injuries and you can walk away from the accident unscathed, you may find it easier to file a claim yourself against Nationwide Insurance. This guarantees that you will not pay any legal fees during your case, but it does not guarantee that you won't use a lot of your own money and even more of your time. In accidents where only your car suffered damage, you can simply provide a copy of the mechanic's estimate as to the repair costs, as well as any receipts or bills from other businesses that show the cost of the damaged property. These documents are hard to dispute, but they also do not usually run very high costs. A single medical bill from an anesthesiologist, for instance, can equal the cost of a whole brake system replacement on your vehicle.
Sometimes you may not want to embroil insurance companies in your life, but if you sustained an injury during an accident, it is highly recommended you start the claim process. The amount of the offer from Nationwide has the potential to cover all of your medical bills and other damages, but this settlement will never be the first offer – it may not even be the tenth. It is only after much negotiation will you get an offer that is satisfactory, and often, only with the help of an expert attorney with expertise in Nationwide insurance injury lawsuits. You may be surprised at how much more you can earn if you enlist legal assistance.
Average Nationwide Settlements for a Car Accident
Calculating the average settlement for a car accident claim through Nationwide is not as easy as some would lead you to believe. There is no Nationwide insurance settlement calculator that allows you plug in numbers and receive a calculated settlement. Instead, insurance agents and juries use numerous different thought processes to come to a decision.
For one, the type of automobile can play a role, as in whether it's a car or motorcycle. Because motorcycle insurance exists and has slightly different rules and information than regular car insurance, you can expect a different payout. The settlement offer for a motorcycle accident may drastically different from the settlement offer for a truck accident by virtue of the vehicle being driven. This has to do with the more apparent dangers present while on a motorcycle versus fewer dangers while in a truck.
Also, the severity of the injury is considered when debating on a settlement amount. If your injury put you through debilitating pain and caused a permanent change in your body, you are likely able to earn additional compensation. A broken bone, for instance, will often heal, although it can be improperly set and leave you with a reduced range of motion. A traumatic brain injury may leave you with intense mental issues, however, and cause you to require constant care. The differences in these injuries can cause drastically different levels of restitution.
You may feel that similar injuries should warrant similar payouts, but this not always the case. There are other circumstances that go into a settlement offer, including age and occupation of the victim, fault of other parties, and chances of further injuries. The best way to determine the value of your case is to consult with a lawyer. You can also observe these cases below, but keep in mind that these settlements verdicts showcase what a victim has the potential of earning. Merely because someone else has earned it does not mean you will necessarily be given the same offer.
$100,000 Settlement: An elderly woman was rear-ended by an off-duty police officer. She already had a pre-existing brain disorder that was worsened after the accident occurred. She thus required surgery and was able to secure a settlement from Nationwide, who had previously not made any offer whatsoever.
$150,000 Verdict: A woman struck two young girls as they crossed the street in front of a bus. The girls had injuries to their clavicles, head, knees, and arms. The fault was determined to be the driver's, as she did not properly yield when pulling around the bus. The girls were given a settlement each, totaling over $150,000.
$64,000 Verdict: A woman was injured when the driver of a vehicle lost control and crashed into a tree. The victim was a passenger in the car, and months after the accident, she reported ongoing pain to her neck and back. She was able to collect a sizeable verdict for her lingering injuries.
Also, it is important to note that the average injury settlement amounts are inflated numbers. An average can be brought up if even one case awards much more than the others. Those few outlier cases where victims earn millions of dollars pulls up the average for all Nationwide Insurance claim cases; the median is much closer to the truth, and many victims walk away with a settlement around five figures. Regardless, it is recommended that you seek out the assistance of a skilled lawyer experienced in Nationwide Insurance cases.
Compensation Types
If you are inquiring about Nationwide settlements for a truck accident or Nationwide settlements for a motorcycle accident to see the difference in compensation, look no further. In all personal injury cases, you can generally receive a few of the same damages. These damages include:
Medical Bills: Both past and future expenses. This can cover surgery, medication, hospitalization, and physical therapy.
Lost Income: Both past and future lost wages. You can be reimbursed for missed days at work due to your injury or complications stemming from the injury.
Property Damage: Repairs for your car and other personal items broken or lost in the car accident can be reimbursed.
Pain and Suffering: Any emotional damage you received, such as psychological problems, mental issues, fear, anxiety, PTSD, and more, can be covered. This is what usually necessitates a lawyer, as Nationwide will often dispute these damages to no end.
Because of how much must be considered, there is no telling how long it takes to receive a settlement. Sometimes Nationwide will settle directly before trial, while others it may never budge. If your question is "How long does it take for me to receive an offer from Nationwide," the answer is weeks or months, if ever. However, with the help of a lawyer with experience handling Nationwide Insurance clams, you may receive an offer sooner than you think.
Second Opinion from Normandie Law Firm
Normandie Law Firm knows that many lawyers misrepresent their clients in some way. They tend to sign on many cases and promise to pay them the closest attention possible, and to ignore them. When they do get around to negotiating, they will go for the quickest offer possible and pass it on the client in the hopes that he will accept, thus letting the attorney collect his paycheck and move on to the next case.
We believe this is a wrong practice and should be stopped. Our team of attorneys is willing to give you a second opinion on your case – you may feel that your current lawyer is not representing you to the best of his ability or you are not being offered what you feel is fair for your injury. Whatever the reason, our law group will be happy to tell you what we believe you should be earning and explain why we think your current law firm is acting in bad faith. An attorney who has experience in Nationwide Insurance cases will be available to give his input.
FREE LEGAL CONSULTATION: Call us today for a free legal consultation in addition to our second opinion. You can have a more nuanced conversation with a skilled attorney and determine if your current lawyer is right for you. You are invited to ask any questions you want and we will discuss your injury, your case, and what we think you should do to move forward.
If you select us for legal representation, you are given a zero fee guarantee on your case. This promises that you will not pay any out of pocket expenses for our services – our payment comes only when we win your case, and it's taken from the settlement offer; in essence, Nationwide will cover your legal fees. If you we lose, you do not owe us a cent.
Contact our experienced lawyers at Normandie Law Firm today if you have been injured due to a car accident and need to sue Nationwide Insurance.