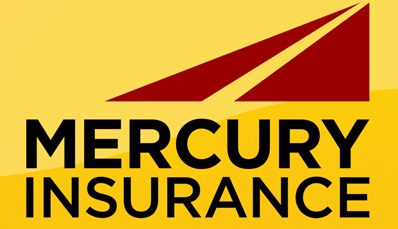 Our law firm always advises clients to not speak with any insurance claims adjusters directly. It is almost always in their best interests; they will look for any way to make your claim look less serious than it is and will try to use your words against you. Their goal is to save the insurance company as much money as possible, and that does not happen if every claim is settled and each person is given a payout. Mercury Insurance is one such company that is notorious for not honoring policies, even when customers have brought their own lawyers on board to contest these decisions. Our qualified Los Angeles attorneys at the top-rated Normandie Law Firm in California have worked hard against Mercury Insurance for many years, striving to bring our clients their fair settlements from the company. We have amassed a ton of experience in negotiating with Mercury, and we feel that we have the best team for securing compensation for our clients. You do not need to represent yourself and struggle to get a meager settlement – let Normandie help, and you can be assured that we will work to bring you the maximum settlement under the law. Our skilled attorneys with experience in insurance cases will help earn you fair compensation. Our clients have come to us with questions about Mercury Insurance, examples of which include:
How much does Mercury Insurance offer for a car accident?
What is the average Mercury insurance settlement offer for an auto accident?
How much money can a victim of an accident receive?
What are some Mercury settlement offers for a truck accident?
Mercury Insurance Information
Mercury Insurance Group is a Los Angeles-based insurance company that offers coverage to hundreds of thousands of drivers. It has been in business since 1962 and it offers numerous types of insurance: car insurance, home insurance, renter's insurance, business insurance, and more. Despite all of these options, however, it is perhaps most well known for catering to high-risk drivers, or those who have been involved in numerous accidents in the past. High-risk drivers can be defined as those who have a higher chance of getting into an accident than other drivers do. For example, individuals who have been arrested for driving while intoxicated or driving under the influence, carelessly or recklessly driver, or running away from the police can be viewed as high-risk drivers. Thus, it can be difficult to collect a settlement as both a driver with a Mercury policy and as a driver who was hit by someone covered under Mercury. The policies may work against you.
If you are involved in an auto accident with Mercury, whether it be a car accident, truck accident, rear end, motorcycle accident, bicycle accident, or pedestrian accident, you should anticipate a long battle with the company. It may take weeks to get a response from an insurance adjuster, and the ensuing negotiations may take even longer.
If you have been injured due to a car accident, an expert lawyer with experience handling Mercury Insurance claims can help you work towards a fair settlement. However, we know that some people choose to try to negotiate with the company by themselves; if you do want to take on Mercury without assistance, we believe you should still call us for a consultation on how to best do so.
Self Negotiation versus Legal Representation
In simple accident cases, it may be best to negotiate a settlement with Mercury by yourself. If there were no injuries, as in the instance of a fender bender or rear end accident, it is much easier to approach Mercury with a letter of intent and a request for compensation due to the nature of the damages. The mechanic can provide you with an estimate as to how much repairs would cost, and Mercury would more than likely honor this claim – there is not much to dispute, unless they want to argue fault; more often than not, a painless accident will lead to you walking away with a quick settlement.
However, in the cases where you have sustained an injury and want to pursue medical bills, lost wages, and pain and suffering damages, it can be much more difficult to net a settlement; Mercury can dispute all of your claims and draw the process out, costing you precious money and valuable time that could be spent healing.
To be adequately prepared to fight Mercury in a personal injury claim, you should make sure to have all of your injuries and damages documented. Compelling evidence is hard to ignore, but it is much harder to get around in a court of law. You should have photographs of your body, the car, the scene of the accident, the other driver's car, and more. Videos and eyewitness reports from bystanders can also be used to bolster your claim. Medical bills and mechanic's bills can show that you are not asking for monetary compensation that is out of the realm of possibility. Further, any doctor's notes you have acquired can be used to show the need for medical treatment or different procedures (for example, therapy if you were greatly emotionally affected by the accident and the injuries).
It is to your advantage to make the first offer against Mercury. How much you want to ask for should be an amount that you do not expect to receive, allowing you much more negotiation room. If they counter with something that you are okay with accepting, you may still want to ask for more, as the offer could be higher the next time around. However, they may start to question your claims, and the offer may be lower if you do not show that you have adequate reasoning as to why you're asking for so much.
How long it takes for you to receive a settlement depends largely on the insurance adjuster and whether or not you are willing to fight tooth and nail, even willing to go to court. Further, the amount of the offer from Mercury may not even be what you are striving for, and you would need to spend more time negotiating.
This prolonged situation can take a toll on your health and wallet, and for this reason, we feel you would greatly benefit from having an accomplished lawyer experienced in insurance cases represent you.
Average Settlement Amounts
When clients call us with questions about possible Mercury settlement offers, we tell them that there is no way of knowing how much you will be given. Every adjuster is different, and if you take a case to court, the jury that presides over your case may view your damages as worth less than a similar case's. As a result, there is no Mercury insurance settlement calculator where you can plug in your damages and it spits out a settlement value. However, an experienced attorney can help give you an estimate, even if it may be inaccurate.
Further, the average settlements are usually skewed by the fact that those on the higher end bring the numbers up. The median is usually a more realistic number to look at it – and it is much smaller than the million-dollar settlements you usually see quoted.
The best way of determining the average Mercury settlement for a car accident is to look at different cases and compare your damages. While this is not a guarantee of what you will earn, it does show the potential of a settlement. No two cases are alike, however, and these example claims should just be viewed as benchmarks of possibility.
$435,000 Settlement: An older nurse was struck while driving her motorcycle. The driver's insurance company, Mercury, did not immediately pay out. Her injuries included leg damage and a total knee replacement. Her settlement included lost wages and extensive medical bills.
$1,100,000 Settlement: An SUV turned in front of a car that had three passengers. The mother in the car lost her unborn child, while the driver suffered permanent injuries to her arm and legs. The child in the back sustained minor injuries. Mercury did not investigate the claim at all, and after a short mediation, settled for extensive pain and suffering damages as well as medical bills.
An attorney with expertise in insurance injury lawsuits with Mercury insurance agents can help you earn the maximum compensation under the law. You will have a better chance of acquiring a larger settlement with experienced legal assistance.
Free Second Opinion
When we get questions like "How long does it take for my injury settlement to come in from Mercury?" or "How much can I get from a car accident claim if I file it with Mercury," we answer them as honestly as possible. Many of the individuals who come to us with these questions already have lawyers representing them; however, these lawyers may not be dedicating much of their time or energy to these specific cases. In fact, many attorneys sign up as many cases as possible and shoot for quick settlements that will not cover most of what the client is asking for. This can be viewed as an act of bad faith by your attorney, and it is a practice that we hope to squash by providing excellent service and recovering ample damages for our clients.
If you feel you are being misrepresented by your current attorney, call us for a free second opinion. We will give you our advice on what you should do to move forward and whether or not we believe you are not receiving the care you should be.
Normandie Law Firm, one of the top legal groups in Los Angeles, is here to help you receive the fairest settlement for your car accident. We believe Mercury Insurance should pay out exactly what it owes to clients and those hit by drivers with Mercury policies. Call us today to receive a free legal consultation with one of our knowledgeable attorneys; we will give you all the information you need to know, including some common settlement offers for a motorcycle accident or car accident. You can ask our experienced lawyers any questions you want, and we will answer them with honesty and transparency
We offer you a zero fee guarantee on your claim as well. You are not required to pay any fees at all out of pocket; our payments come from the settlement we win for you, ensuring that your savings are left untouched. If we lose, you don't owe us anything.
Contact Normandie Law Firm today to learn more about average Mercury settlement offers. An attorney who has experience in insurance cases can assist you.