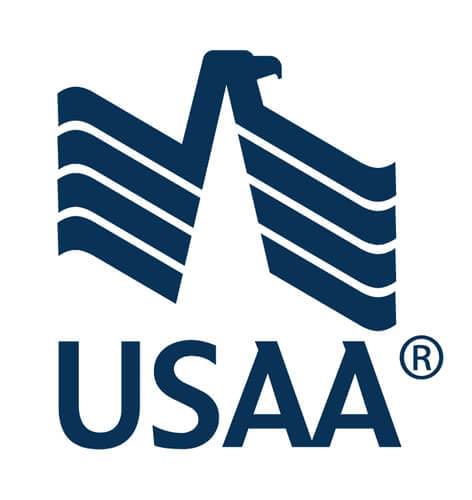 Our law firm always advises clients to not speak with insurance claims adjusters in the wake of a car accident. More often than not, these agents are taking note of everything you say and do in an effort to discredit you and prove your points wrong when you file a claim seeking compensation. This is not surprising, as the goal of any insurance company is to stay in business and make profits; these profits usually come at the cost of not paying out settlements, however. As a result, a lot of fighting and negotiating has to occur before a settlement is reached. USAA Insurance is one such company that focuses on profits, and our qualified Los Angeles attorneys at the top-rated Normandie Law Firm have learned how to deal with these insurance agents so you can receive fair compensation. Clients have called us and asked "How long does it take to receive a settlement?" and "How much money can a victim of an accident receive?" These are standard questions and we provided our best possible answers, but of course, there are always more queries. Other examples of questions include:
How much does USAA Insurance offer for a car accident?
What are some average USAA settlements for a truck accident?
What are average USAA settlements for a motorcycle accident?
USAA Insurance Information
USAA is an insurance company that specializes in providing insurance to those who have served in the military or to those whose family members have served in the military. They are a Texas-based company that was founded in 1922; in addition to auto insurance, they also provide life insurance, property insurance, and more. Even though USAA is ranked as one of the most respected insurance companies in the country, they still hold a notoriety that points to their reluctance to offer payouts to affected individuals and their refusal to process claims in a timely manner. Sadly, they do not only commit these bad practices against those who are not insured by their company, but also to those who do hold policies – USAA is equally as likely to claim its own customer was at fault for an accident and deny a claim as they are to disputing an opposing driver's statements.
An experienced attorney in California can help protect you from the bad practices of USAA Insurance.
Offered Coverage
USAA offers insurance coverage that is supposed to bring you compensation in the event of an auto accident. For example, you can be covered if you are involved in a truck accident, motorcycle accident, pedestrian accident, bicycle accident, or car accident (such as a rear end incident). Sometimes, different types of vehicles warrant different policies and claims; motorcycle insurance is usually separate from auto insurance, for instance. You may not have been the one driving the other type of vehicle, but the claim would still be filed with the title of the opposing car. Thus, if you were struck by a person driving a motorcycle, you would still file a motorcycle accident claim.
As with most insurance companies, you can receive numerous types of compensation in a claim. The average USAA insurance settlement offer for an auto accident differs from case to case, but most of the base compensation can be found in the forms of:
Medical Expenses: Your medical bills can be covered by the liable party's insurance agency. This coverage includes surgery, hospitalization, physical therapy, medication, and more. Further, if the injury will cause you to undergo medical treatments in the future, you can be covered for future procedures.
Lost Wages: Being forced out of a job due to injury is a terrible feeling, and it can be hard to live on little to no income. With a personal injury lawsuit, you can receive both past and future wages from the time spent away from work, whether due to the injury occurring or days where the injury will prevent you from returning (medical treatments or recovery time).
Property Damage: A car accident almost always results in damage to some property of yours, whether damage to your vehicle itself or damage to belongings that were in the car. You can be reimbursed for these items and belongings.
Pain and Suffering: These are usually what make or break a claim with USAA and other insurance companies. It is easy to provide evidence for medical bills and damaged goods, but not so much to provide evidence for mental scarring, psychological damage, fear, anxiety, and PTSD.
Punitive Damages: Punitive damages are awarded in cases of gross negligence or intent to cause harm. If a driver were operating a vehicle in an extremely reckless manner while disregarding the safety of others, he may be hit with punitive damages. However, these damages are hard to argue for, as many courts see them as unnecessary, as they are merely additional compensation that punishes the defendant. Only a skilled lawyer experienced in insurance claim cases will be able to win them.
Keep in mind that USAA may make it a goal to not compensate you for anything more than the bare minimum if it offers you any settlement at all.
Settlement Information
The amount of the offer from USAA depends on many factors, including the severity of your injury, how extensive it was, and how much of an impact it has on your career and quality of life. Highly damaging and debilitating injuries often result in higher settlements, but that is not necessarily always the case. Sometimes an injury settlement will yield a low settlement, while a similar case will yield triple the amount. It is hard to pinpoint the average USAA settlement for a car accident because no two juries will see a case the same way and, further, no two cases will have the same circumstances attached to them.
Because there is no USAA insurance settlement calculator that accepts numbers and damages and spits out a settlement, each potential claim must be negotiated by insurance adjusters and attorneys. How long it takes to receive a settlement depends on how willing each side is to compromise, and claims that ask for a large sum will usually be met with even lower USAA settlement offers. The first offer may even be way below what you would accept, and you would need to negotiate upwards.
In order to get a better understanding of the potential earnings from claims against USAA, here is a small sample size of cases:
$97,000 Settlement: A man was struck while riding his bike at night and suffered a fractured femur. Even though he was under the influence of alcohol at the time of the accident, he was able to earn close to $100,000 from USAA.
$500,000 Settlement: Two travelers were struck by a vehicle that crossed the median on a highway. The two men required disc replacement surgeries and spinal fusion. As a result, USAA paid out its maximum value as per the policy.
$220,000 Settlement: After a woman pulled over to help another driver and was struck by a car, she suffered various injuries, including a concussion and arm damage. Her arm injuries required metal stabilizing objects.
$880,000 Verdict: A man was rear-ended by another driver while he was stopped at a red light. The crash caused a herniated disc that had already been surgically repaired in the past. USAA tried to claim that the pre-existing back condition was not grounds for a lawsuit, but ultimately, the plaintiff was awarded numerous forms of compensation.
The average settlement value of a car accident claim with USAA varies from case to case, and you should consult with an expert attorney with expertise in insurance claim injury lawsuits if you want more information.
Free Second Opinion on your Claim
Many clients who call us already have a lawyer and they want to see if he is fighting in their best interests. Sadly, this is not often the case, as attorneys will tend to sign on many clients and then search for the easiest and cheapest settlement so they can guarantee their own paychecks will get signed. This is unfair to the clients and the only parties winning in this situation are the lawyers and the insurance companies.
Call an accomplished attorney who has experience in insurance claim cases at Normandie Law Firm today to receive a free second opinion on your current legal situation. We will tell you if we believe your lawyer is providing you with the best representation or if you can do better.
Going with Normandie
If you have been injured due to a car accident and you want proper legal representation to help you receive a fair settlement from USAA, Normandie Law Firm is the only choice for you. Our top group of attorneys with experience in insurance claim cases knows that many clients want to go through insurance agents themselves and feel they do not need a lawyer. Believe us when we say that you will require a lawyer if the insurance company doesn't want to pay. These big businesses have more resources and time than you do, and they will stop at nothing to save money. You may very well get burned out and waste time and money trying to earn a settlement – this is why Normandie is a great choice.
We have years of experience handling USAA car accident claims. Call us today to receive a free consultation and to learn more about how we will fight for your rights as a victim. You can ask us whatever you like, and one of our expert lawyers will answer you, regardless of the time of day or depth of the question.
We also offer a zero fee guarantee to all clients – you will pay no out of pocket expenses for our legal representation. Our fees come out of the settlement we win for you; thus, we only get paid if we win your case, and if we lose, we eat the costs of the process and you owe us nothing at all. This is done to preserve your financial integrity and show our dedication to you.
Contact Normandie Law Firm today to speak with one of our experienced lawyers USAA's average car accident settlement amounts.