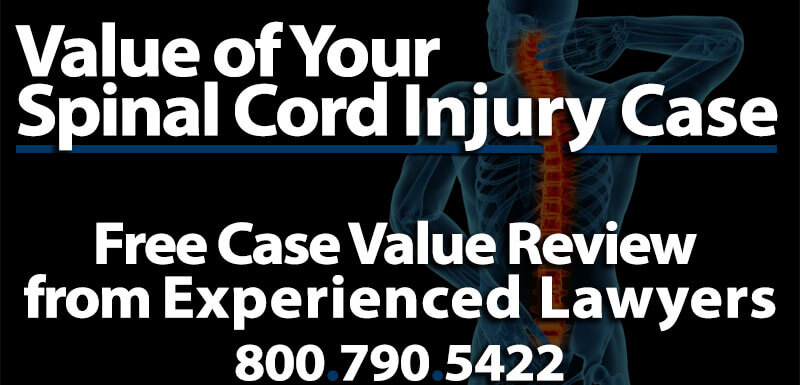 Every day, thousands of people get injured from various accidents and seek restitution for their damages. They are often in need of reimbursement for all sorts of costs; we at the top-rated Normandie Law Firm can help recover these damages, and we will do so with the help of our empathetic lawyers who have been practicing law for years. Our experienced lawyers have presided over many cases of injury, including claims featuring spinal cord injuries. We do more than bring you the average compensation for your spinal cord injury; we aim to maximize your settlement and bring you the most compensation possible. Our clients come to us with questions about their spine injury cases, and we do our best to answer them. Examples of these questions include:
What is the average case value for being paralyzed from an accident?
What is the average value of a paraplegia injury lawsuit?
What is the average compensation for a paralysis injury case?
How much is a spinal cord injury lawsuit worth?
What are some settlement amounts for a quadriplegia lawsuit?
Causes of Spinal Injuries
There are many ways that you can sustain a spine injury, and the worst part is these causes are not limited to one area. For instance, many people believe the most common causes of spine injuries are found in the workplace or result from a workplace injury. If you do get a workplace injury, worker's compensation can cover the damages. However, this assumption is not entirely accurate, as the majority of spinal injuries occur in the wake of motor vehicle accidents.
Any type of automobile accident contributes to the growing stats detailing the amount of spinal injuries that come about from them. A car accident or auto accident, motorcycle accident, and public transportation accident can leave you paralyzed, permanently disfigured, or unable to walk for the rest of your life. These injuries are extremely severe, and usually occur from the sheer force of the impact, partnered with the nearest surroundings being hard plastic and heavy metal. Your spine may get damaged by getting slammed with pieces of a vehicle if you are a passenger, or you may be struck by a car, leading to a broken back and other similar injuries.
There is also the potential for a spinal cord injury to occur at work or while minding your business. Slip and fall accidents, trip and fall accidents, and workplace injuries happen all the time, and though many are usually minor and do not result in any damages whatsoever, some can be particularly devastating. It is possible to strain a muscle in your back, fall, and suffer a ruptured disc, for instance. Additionally, some jobs have natural hazards that make you susceptible to spinal cord injuries; for example, construction workers who work near ditches may fall in and break their backs, while others may work on buildings near scaffolding. Again, a fall from any moderate height – even 10 feet – can cause debilitating damage to your spinal cord. The average recovery for spinal cord injury resulting from your job may vary due to worker's compensation not paying out as much as a personal injury case.
Let's not forget that spinal cord injuries can even come about while at a hospital. Accidents happen everywhere – even trained professionals like surgeons and doctors can make mistakes. One small slip of the wrist can sever a nerve that will leave you paralyzed below the waist, or worse, below the neck. A paraplegia case or a quadriplegia case can be worth more compensation than a regular spinal cord injury claim, especially if the injury came about as a result of surgical malpractice or medical malpractice. The value of a spinal cord injury lawsuit is greatly dependent on fault, and if you were not responsible for your injury, you can usually expect to receive more. An accomplished attorney with expertise in spinal cord injury lawsuits can give you more information.
Average Case Settlement Value of a Spine Injury Case
Determining the case value of a spinal cord injury is not as simple as plugging your injuries into a calculator, adding the level of fault, and expecting it to spit out a rounded number. It is not uncommon for us to encounter victims who wonder "How much is my case worth?" How much your case is worth depends on many factors that go into this determination, such as the extent of the injury, the level of responsibility, the impact it has on your life and career, and the intentions of the defendant.
While it is difficult to give you a round sum for your case, we advise you to look at similar cases and compare them to yours. Every case is different, however, and these should not be used as measuring metrics, but only for information as to what has been earned in similar situations. Some examples include:
A $6.5 million verdict was awarded to an individual in Virginia. The responsible party was a doctor who committed medical malpractice by failing to diagnose an existing spinal cord injury, leading to further problems.
A customer in a bar in Pennsylvania earned a $5.6 million settlement when the roof collapsed on him. His spine was largely damaged.
A $5 million settlement was reached for an elderly man in Ohio when he was hit by a truck while driving. He suffered a spinal cord injury.
A man in California earned a $3 million for his spinal cord injury after a fire hydrant malfunctioned and harmed him. The hydrant had not been shut off and he was wounded when trying to open it.
In Illinois, a $2 million settlement for a 35-year-old man was given after he got into a car accident. He already had pre-existing spinal cord injuries and required three additional surgeries to correct the issues.
A $2 million settlement was awarded to a 26-year-old California individual whose doctor was negligent in his duties of diagnosing him. The delay led to worsened spinal cord problems.
Note that many of these cases feature other parties who could be held largely responsible for the injuries to the plaintiffs. In some cases, partial liability on the behalf of the plaintiff can reduce the actual settlement amount. The average case settlement value of a spine injury case, therefore, may go down.
It is also important to note that these cases are on the higher end, meaning they are likely outliers. Most settlement amounts will stay in the five-figure range, perhaps touching six figures, especially if recovery is predicted to be swift and possible with no lasting damages, or if you were somewhat at fault for the injury. An expert lawyer with experience handling spinal cord injury claims can help you create an estimate for your settlement value.
Potential Compensation
The average settlement for spinal cord injury lawsuit can bring you enough money to cover various damages that were incurred as a result of the accident. Depending on what type of claim you are aiming to file, you can be covered or reimbursed for:
Medical Costs: Any medical bills stemming from the accident can be covered, including hospitalization, medication, surgery, ambulance transportation, and more. Further, if there are times in the future when you need follow up surgery or physical rehabilitation, those costs can be reimbursed as well.
Lost Wages: If you are unable to go to work due to your spinal cord injury, you may be entitled to reimbursement of your lost income. This income can be recovered from both the past and the future.
Pain and Suffering: Mental damages are serious, and may last longer than the spinal cord injury. These non-economic damages do not have dollar amounts readily attached to them and must be determined by a judge, jury, or negotiator. You may receive compensation for fear, anxiety, PTSD, mental scarring, psychological injuries, and emotional damage.
Punitive Damages: Punitive damages are awarded if the defendant acted with gross negligence and disregard for the life of another person or if he acted with the express intent to cause harm. These damages are given out instead of criminal charges in civil cases and take the form of extra compensation. Some jurors see these damages as unnecessary, but they can increase the average compensation for a spine injury. Only a skilled attorney who has experience in spinal cord injury cases will be able to argue for these damages.
Already Have a Lawyer?
Many lawyers will give you an amount that they believe you will win and then go back on their words. They are liable to take on as many cases as possible and settle them as rapidly as they can so they maximize their earnings; this is wrong, and you deserve a fair attorney who will dedicate his time and energy to bringing you the maximum restitution possible, not merely the average value of a spinal cord injury case from a car accident, workplace injury, or other occurrence.
If you feel your attorney is misrepresenting you or not giving you fair treatment by pushing you to settle for drastically less than what you are comfortable with, you can reach out to us at Normandie Law Firm and we will give you a second opinion. A qualified lawyer experienced in spinal cord injury cases will be available to take your call.
The Right Attorney for You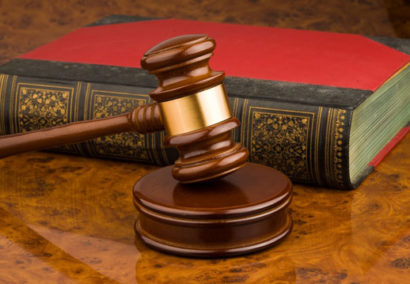 You deserve a law firm that will put you first and make sure your health is the most important aspect of a case. Normandie Law Firm's professional attorneys will do just that, and you will not have to worry about anything during the whole litigation process. We work hard to bring you the maximum compensation for Spinal cord injury and will not rest until we reach a settlement you are satisfied with.
Call our top attorneys with with experience in spinal cord injury cases today to receive a free legal consultation on your case. We will give you all the information you need to know about your injury, the possible compensation you can earn, and the details of the legal process. We are open with you and will tell you what we believe is the value of a spinal cord injury case.
We offer a zero fee guarantee to all clients. You pay no out of pocket expenses when you choose us to represent you – our fees are taken only when we win, and only from the settlement itself. You do not suffer any financial burden by having us legally represent you.
Contact Normandie Law Firm today to speak an experienced attorney who can give you more information on your spinal cord injury lawsuit.