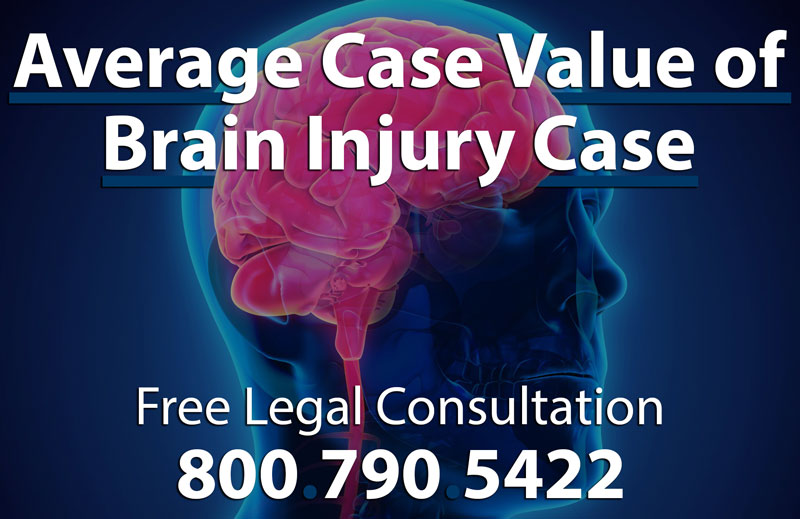 A brain injury can be one of the most debilitating injuries you suffer. Brain damage can render you incapacitated for the rest of your life, or worse, result in your death. You should make sure to take proper care to seek legal representation as quickly as possible so that you can be financially stable in the event of an injury. Further, finding a skilled attorney with expertise in brain injury lawsuits will help you go a long way in maximizing your settlement, as the worth of your case varies depending on many factors. A qualified lawyer with experience handling brain injury claims will be able to show the worth of your injuries to the necessary parties. At the top-rated Normandie Law Firm, our team of attorneys is here to help you receive maximum restitution for your injuries and will do everything we can to ensure your health is preserved. Our clients will contact us with requests of assistance in filing claims and gaining knowledge about the legal process. They'll ask us questions like:
How much is my brain injury case worth?
How much can I expect to recover for my brain injury?
How much is a traumatic brain injury case worth?
What are the factors that determine how much a TBI case is worth?
What is my concussion case worth?
What is my brain damage case worth?
How much is my head injury case worth?
Brain Injury Information
A brain injury can be a severe injury that permanently alters your state of mind or creates a gap in communication between your brain and the rest of your body. It may seemingly stop working properly and lead to numerous mental and physical issues that may not be able to be corrected. Brain injuries are usually referred to by the acronyms TBI (Traumatic Brain Injury) or MBTI (Mild Traumatic Brain Injury). Mild injuries include concussions and headaches; a severe concussion may be enough to upgrade your injury to a normal TBI. However, one of the main ways to discern the severity of an injury is to measure the time spent unconscious. Short times are indicative of mild brain injuries, while up to 6 hours can be considered a moderate injury. A severe brain injury would involve a period of unconsciousness greater than 6 hours. A coma, for example, may sometimes be indicative of severe brain damage.
These injuries have many different types of effects on the body. Symptoms of a brain injury include:
Headache
Dizziness
Sensitivity to Light and Sound
Nausea and Vomiting
Sleeplessness or Oversleeping
Blurry or fuzzy vision
Trouble concentrating, remembering, or thinking
Mood swings and emotional instability
Chronic head pain
If you have experienced any of these symptoms in the wake of head trauma, see a doctor immediately. An undiagnosed brain injury can be potentially fatal. Many victims do not know that they have brain injuries until it is too late; what may feel like a simple headache may be brain swelling and bleeding. In the worst cases, a refusal to seek treatment for head trauma can lead to death.
A permanent brain injury or permanent head injury can be used as grounds for a lawsuit, and the severity of the injury will dictate the potential worth of the case. To take legal action, contact an accomplished attorney who has experience in brain injury cases.
How Brain Injuries Occur
A brain injury is generally an effect of some form of intense blunt force trauma, such as in the event of an auto accident. A car auto accident or motorcycle accident can cause a person's head to be severely damaged: bouncing off the pavement or off the interior of the car (windows, seat, windshield, etc) will shake the brain around and smash it against the inside of the skull. Sometimes, a car crash does not even have to be particularly violent or even to have taken place at a high speed. A simple rear-end accident can cause whiplash and brain damage, for instance; victims have been left in comas from low impacts. It is recommended to seek medical assistance after any car crash, as the longer you wait, the more problematic any potential brain damage will become.
It is also possible that a brain injury can come about while you are being treated at the hospital. Some doctors are negligent in their duties and may ask you to perform tasks you are uncomfortable with. For example, if you recently sustained a serious concussion and the doctor asked you to do jumping jacks, you may fall and hurt your head even worse. In these cases, you can sue for medical malpractice. An injury that came about in surgery may entitle you to sue for surgical malpractice. In either case, there is an option for you to take, and the medical provider can cover your expenses.
Additionally, a brain injury might occur while you are on the job. A workplace injury like a traumatic brain injury can allow you to collect workers compensation and disability benefits if your claim is accepted. It is not uncommon for workers to slip and fall or trip and fall from hazardous materials placed in poor locations or from unsafe working conditions, such as slippery floors and more. Some examples of employees who are at an increased risk of brain injury due to slipping and falling include construction workers, factory workers, warehousemen, loading dock employees, doctors, nurses, landscape workers, and roofers.
To learn more, contact one of our experienced lawyers at our top law firm.
The Value of a Case
A case is worth more if the injuries are more severe and lift altering than others. A permanent brain injury that prevents the victim for doing anything for himself, for example, will almost certainly get assigned a higher value than one that only had a mild concussion as the main injury. Your case could be worth hundreds of thousands, if not millions, of dollars if your injury is permanent or if you are unable to resume the same kind of lifestyle you lead before the accident. However, there is no way to accurately determine what a case should be worth – each one is different, with variables in the circumstances, the injuries, the juries, the courts, the judges, the lawyers, and more. There is a high chance that two cases which seem identical on the surface can be settled for totally different amounts.
For reference, here are some cases that were settled for large sums of money You may have been involved in an accident that resulted in a head injury similar to some of these examples, and can use them to see what you may hope to earn.
$2,300,000 Verdict: A 48-year-old woman was rear-ended by a tuck. She was treated for a concussion and whiplash, but as time went on, she developed more long-lasting systems. She sued the company, Zurich, and was given a verdict of over million dollars.
$26,000,000 Verdict: A Florida man was hit by a commercial truck. He sustained permanent brain damage from the injury.
$14,000,000 Settlement: After a woman's motorcycle failed to work properly, she suffered a brain injury.
$7,000,000 Verdict: A woman who was in a coma for nearly a month and required extensive brain injury therapy was awarded millions of dollars. She was initially hurt in a car crash.
$3,000,000 Settlement: A driver who was on the clock was injured while performing duties for his employer. He suffered a mild TBI but was able to collect a sizeable amount of compensation.
The worth of your case can be determined with the assistance of a skilled attorney. Although there is no specific compensation calculator, your damages can be estimated; keep in mind that these brain injury settlement amounts vary, and your case's worth won't be finalized until the gavel comes down. To discuss the potential value of your case, reach out to one of our expert attorneys with experience in brain injury cases.
Second Opinion with Normandie Law Firm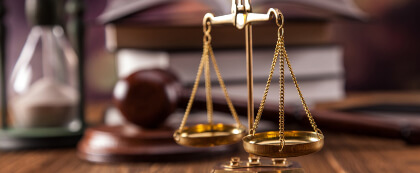 Often, clients who come to us with questions about the worth of a case or the average settlement value already have attorneys. They may want to make sure that their lawyers are treating them fairly, however; it is important that you are represented by an attorney who has your best interests in mind and not the interests of his own pockets.
Many attorneys speed through cases with the intention of getting them settled as quickly as possible; they push their clients to accept small settlements so they can take their payments out and move on to the next case. We believe you should not be represented by an attorney acting in bad faith whose only concern is his own income. Call us today to set up an appointment with an experienced attorney.
FREE LEGAL CONSULTATION: Call us today to receive a free second opinion on your case and we will tell you if we feel you are not earning what you should be or if your attorney is not acting in good faith. All of our consultations are totally free and confidential.
We also offer a zero fee guarantee if you choose to take us on to legally represent you – this means you pay nothing to us throughout the litigation process. Our fees come from the settlement, and we only receive them if we win. If we lose, you do not owe us a penny.
Contact Normandie Law Firm in Los Angeles, California, to speak to a lawyer experienced in brain injury cases who will assist you.
OUR ATTORNEYS CAN FILE THE RIGHT LAWSUIT FOR YOUR BRAIN INJURY
California Statute of Limitations for Brain Injury Lawsuit
Signs and Symptoms of a Brain Injury
Car Accident Brain Injury Attorney