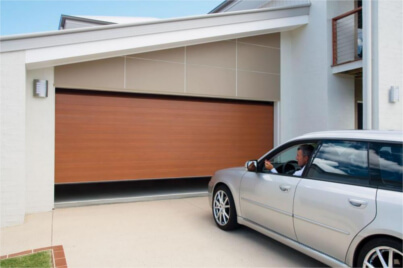 Everyday life is fraught with accidents waiting to happen. Because of the prevalence of risks in the world, we can only exercise caution and reflex when an accident does occur. You may be burned by the stove while cooking or injured when a tree branch falls and crashes on your shoulder. Our top-rated law firm, Normandie Law Firm, has dealt with commonplace incidents similar to burns and such for years. Notably, our accomplished attorneys with experience in automatic door lawsuits have handled many cases of injuries caused by automatic doors or garage doors. Though it is one of the most omnipresent parts of structure, a door can still hurt people if it has a malfunction or breaks. Our clients who have gotten hurt by automatic doors in the past have come to us asking for assistance in filing personal injury claims to recover damages. They often wish to know more about door injuries and the legal process, asking us questions that include:
Where can I find an automatic garage door accident lawyer?
I was injured by a falling door. Can I sue the property owner?
A garage door fell on my car. Who can I sue?
Automatic Door Information
The automatic door has been in use for over 50 years, and it comes in many varieties: sliding doors that you encounter at the supermarket, regular doors that are triggered by proximity to them, garage doors that electronically operate on a pulley system, and perpetually revolving glass doors that you may encounter at a hotel or suite. Because of their reliance on electricity, these doors have a risk of failing and malfunctioning, risking serious injury to those who use them. Some doors are lightweight and do not do more than merely open, and don't have enough force behind them in the event of a malfunction to seriously harm you; however, others, like garage doors, are often suspended nearly 10 feet in the air and are made of much heavier, sturdier material. If these doors fall, they can crush car hoods and roofs with relative ease.
Automatic doors can malfunction and cause injury in numerous ways; these malfunctions can lead to unfortunate results, as there is seldom if ever any supervision on automatic doors. To name a few examples, doors may snap at the hinges and swing off the frame, or the springs may pop off and lead to a quickly descending block of wood or metal. The sensors that help the door open and close may be faulty and not recognize you or your vehicle, or the door may have just been improperly installed by a technician.
Further information can be found by speaking to one of our experienced lawyers.
Common Injuries
Because a door can either slam into you or fall on you, the types of injuries you can sustain can be moderately damaging to life-threatening. With horizontally sliding doors that you may find in malls or outlet stores, you may suffer crushed fingers or a crushed hand, broken feet, or ripped skin and flesh. These doors are usually heavy and made from metal. However, just because they are sliding does not mean they cannot fall; if a track gets damaged in some way, the door may become unstable and become dislodged from the track. If it falls, the panes of glass usually present in the middle can shatter, leading to puncture wounds and lacerations.
Vertically sliding automatic doors pose an even greater risk of injury. If you are working on a vehicle or even driving inside one, performing an action in the garage, or walking into an apartment or parking complex, an automatic door may malfunction and fall on you. When a door hits someone on the head, it can lead to a traumatic brain injury, concussion, head wounds, memory loss, eye damage and vision loss; if the door falls on your body, you may suffer a crushed rib cage, spinal damage, and damage to internal organs. It is often much more debilitating to be struck by a falling garage door, as you may not be in a populated area or you may fall inside of the structure, which can prevent people from discovering you and calling for emergency assistance if you were knocked unconscious.
For more information on the possible injuries you can sustain, contact a skilled attorney who has experience in automatic door lawsuits.
Liability
If you have been injured by a falling or malfunctioning door, you may be able to be compensated for your injuries by a responsible party. A qualified lawyer with experience handling automatic door injury claims can help you earn a settlement.
For example, if your door were installed incorrectly and the springs constantly snapped and did not hold the door up, you may have a claim against the company who performed the installation. Similarly, if your door had a product defect that came about during manufacturing, you can likely pursue a claim against the manufacturer.
One of the more common lawsuits to file is a claim against a property owner. If you suffer an injury from a garage door while on private property, the property owner may be liable to cover your damages. As a visitor, you may fall under one of these three categories:
Invitee: An individual who is invited into the house or onto the property for mutual benefit, often via a contract. The premises must be kept safe for the individual and the highest duty of care must be afforded to him. Contractors like gardeners or landscapers are generally considered to be invitees.
Licensee: A licensee, as opposed to a contractor, does not enter into a contracted agreement with the property owner before entering the house. Social guests and friends fall into this category.
Trespasser: Trespassers have no legal permission or lawful purpose to be present on the property.
These individuals must be able to prove that the property owner knew or should have known the risk of using the garage door, he did not make using the door safe for the individual or did not give adequate warning as to the risks involved, and that the individual himself was not aware of the problems that could arise from using the garage door. All three of these conditions must be met in order to have a worthwhile property liability claim against a property owner in the case of a falling garage door incident. If you require more information on which category you would fall under, call our top legal team today to speak with an attorney with expertise in automatic door injury lawsuits.
A Lawyer with Experience
If you have been injured by an automatic door and you wish to file a personal injury claim against the responsible party, contact Normandie Law Firm for assistance. Our expert Los Angeles attorneys have ample experience in practicing law and we have encountered numerous falling door cases. We are headquartered in Los Angeles but we see clients from the entire state of California. Our clients deserve compensation for any injuries they suffer that are the fault of another party, whether that party is a business, manufacturer, or private citizen, and we will make sure that justice is served.
Free Consultation
Call us today for a free legal consultation about your case. We will connect you with a lawyer experienced in automatic door injury cases who can help you file your claim and will represent you in court. We promise to tirelessly fight for your restitution and will not stop until we reach a settlement you deserve.
No Upfront Fees – Ever
Our zero fee guarantee promises that you will not pay any fees for our services until we win your case. You do not have to spend any of your own money to receive legal representation; our fees are paid off when a settlement is reached. We do not believe in out of pocket expenses from our clients.
For further information on automatic garage door injuries, contact an experienced attorney at Normandie Law Firm today.